Copenhagen, the capital of Denmark is easy to reach destination, through flights at the International Airport Kastrup. It is also easily accessible by trains and one can take a train to Copenhagen central station as we did from Odense. Another option is renting a car from car rental agencies at the airport like Enterprise, Hertz, Sixt, etc.
From Instagram worthy architecture, castles, delicious food, a picturesque neighborhood, and plenty of historic places. But, if you've only got 2 days and you want to make the most of it, these are a few essential tips and tricks of things to do in Copenhagen.
Things you need to know beforehand.
---
Above all, before jumping onto the details, here is the most important information that all travelers need to know before traveling to Denmark.
Currency:
Danish krone- get them exchanged at airport. All the restaurants and hotels also accept cards, but carrying a few krones is advised.

Visa:
Visa for Schenzen States. Check if you require a visa and incase if you do, apply for one with the required documentation. For all information to obtain a schengen Visa check here.

Weather:
Usually ranging from 0 to 20 degrees Celsius. During March when we visited it was pleasant cold ranging from 5 to 17 degrees Celsius, with windy colder afternoons.

My Travel Essentials list: Sports shoes for a lot of walking, adapters and portable chargers, sunscreen, moisturizer the crazy cold winds make skin pretty dry, warm clothes, lip gloss (a personal essential).

Timezone:
Denmark uses the Central European Time (CET) from October to March, that is during winters. CET is 1 hour ahead of Coordinated Universal Time(UTC). But, from March to October that is in Summers starts the Daylight Savings Time (DST) As a result, time zone switches to Central European Summer Time (CEST) which is 2 hours ahead of Coordinated Universal Time (UTC).

Accommodation:
Hotel Nimb: Located at 3 mins walk from Copenhagen Central Station, centrally located luxury hotel. Walking distance to many attractions.
The room was Junior Suite with Balcony. The hotel is a part of the Tivoli garden property. Don't be shocked at first when you don't see the hotel as shown in pictures online as the back side of the hotel facing the Tivoli gardens rsembles the pictures. The rooms were amazing, comfortable, spacious, luxurious and well made. We had a big Balcony facing the Tivoli Gardens. To our bad luck Tivoli Gardens were shut for renovation purposes. But, I could only imagine what staying in this hotel would be like when the gardens were open. The hotel staff was very cooperative and courteous, agreed to show us around at Tivoli even when it was shut.
Many other Hotels are located in the area as this was the heart of the city and has great connectivity.

Languages:
English, Danish.

Electricity:
Sockets used in Denmark are Type C, F, E and K. So carry your Adapters in case need be.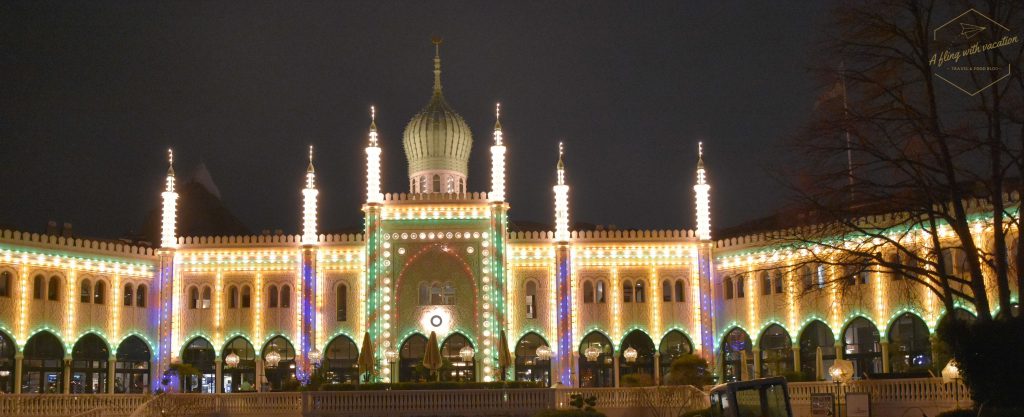 List of the Top Things to do in Copenhagen, Denmark:
Further, for the itinerary on how to cover the best of Copenhagen in 1-2 days keep reading.
A list of must-see places:
City hall
Rosenborg Castle: inside the castle and the royal gardens.
Amalienborg Slot: changing of Royal Guards that starts from Rosenborg Palace to the ceremony of Changing of Guards which happens at Amalienborg Castle every day.
Little Mermaid
Nyhavn
Opera House
Maritime Museum Ships
Christiansborg Slot (where all the three functionaries of govt. The legislature, executive and parliament sit together), library & Gardens near Christiansborg
Ballet Centre
Shopping:
Strøget- Europe's one of the longest pedestrian streets with a variety of shops. Ranging from budget-friendly local shops to big shopping chains to some of the world's most expensive brands. Also, the fountain at Strøget named Caritas Well is the oldest fountain in Copenhagen built-in 1608 by King Christian IV. Near this, you feel the real Europe with artists playing some instruments and crowds all around. Hence, making it worth a visit on the trip to Copenhagen.
Places to eat at:
China Palace Restaurant: A small restaurant, vegetarian-friendly, opposite to Tivoli Gardens and food was delicious.
Pasta La Pasta
Breakfast at the Brasserie, Nimb is worth bragging about and worth every penny. Firstly, if you want a taste of luxury and amazing food with a view of the Tivoli Gardens this is the place to be! Secondly, Vegetarian-friendly, specially curated breakfast by top-class chefs, a taste of luxury. Dinner here is quite exquisite too. We had pasta and salad and a glass of wine with the Tivoli gardens to our sight. Certainly, reservations are recommended if you are not staying at the hotel.
Dalle Valle: A nice fine dine chain restaurant which we also found in Odense.
Smørrebrød, which is a traditional Scandinavian open-faced sandwich consisting of buttered rye bread (a dense, dark brown bread), topped with cheeses or spreads, pieces of meat or fish, and garnishes. When in Scandinavia do try these.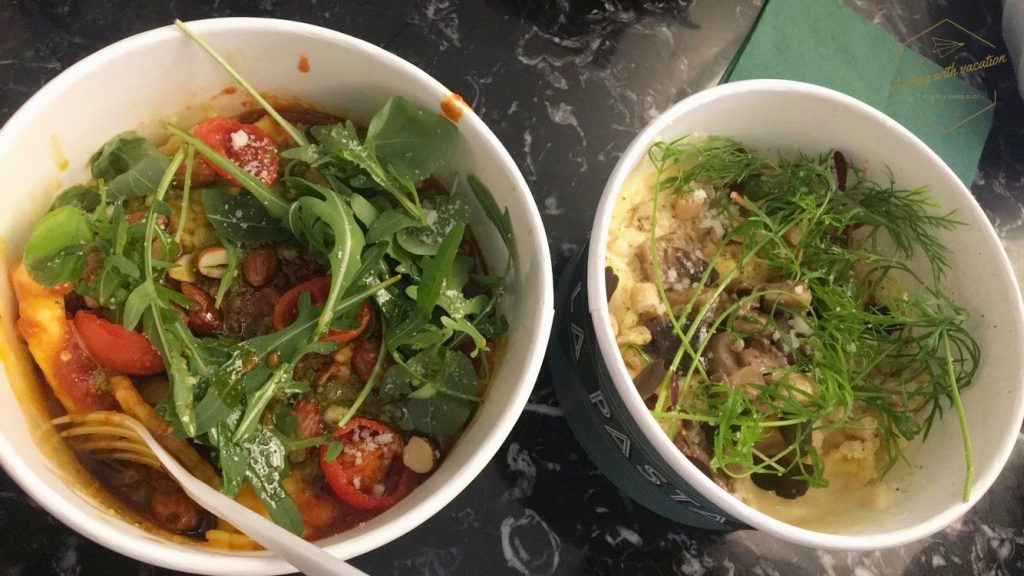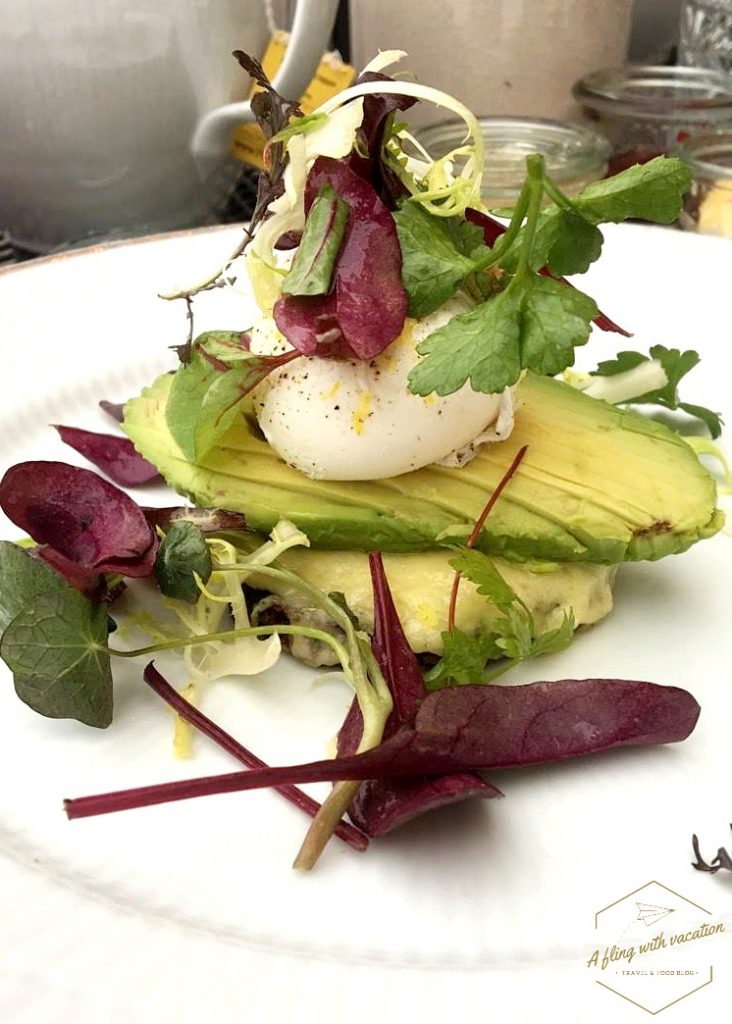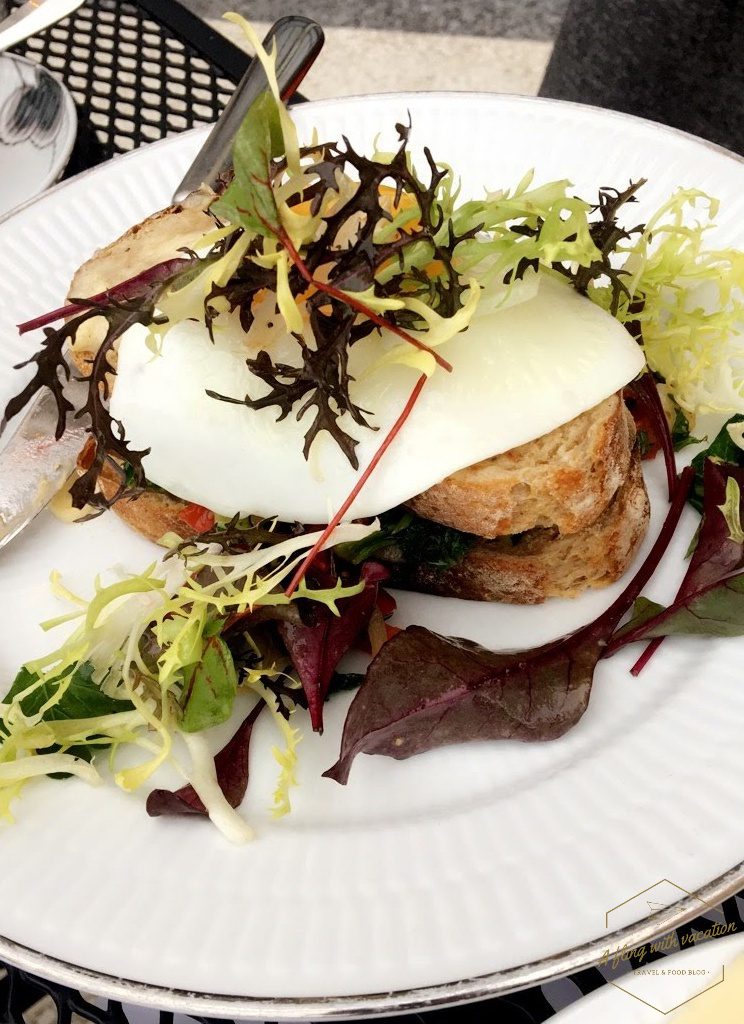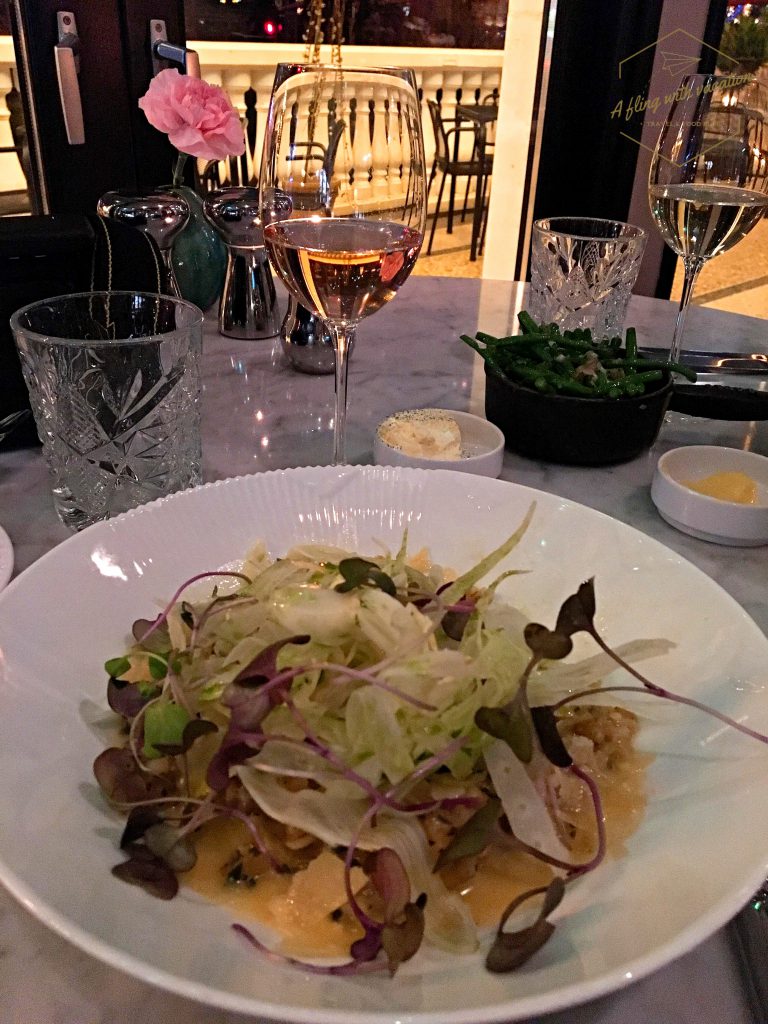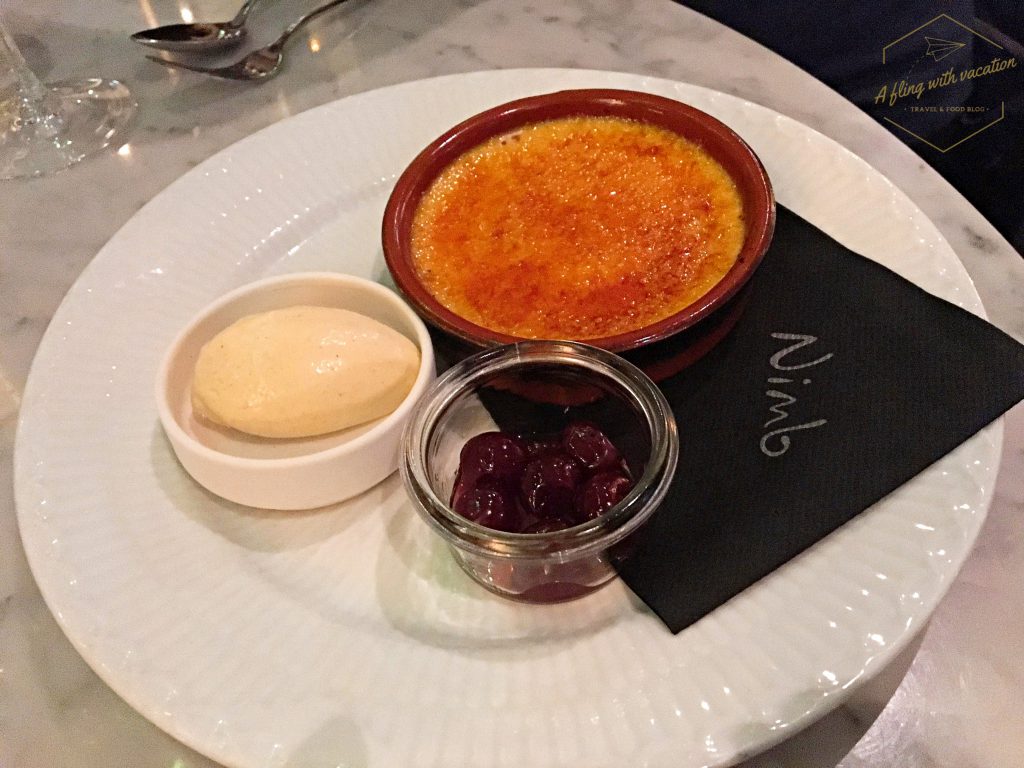 The best of Copenhagen and how to see it all within 2 days:
There is a lot to see in Copenhagen and time runs fast when you have so much on the list to do. Here are a few tips and tricks to complete the best of Copenhagen in 2 days.
First tricks first, to visit the various famous monuments around Copenhagen it is advisable to take Copenhagen pass. So you firstly, save time on buying tickets wherever you go, secondly, you also save money. Thirdly, they include local travel by bus and trains for free. For details see the post on Copenhagen Pass YAY or NAY!
Also, Trick number 2: For stay, travel and going around in and within Denmark. The best area to stay is near Copenhagen Central station. This is a centrally located area with all attractions located nearby. Also, the transportation to reach here and from this area is pretty easily available from trains, buses to cabs. You can also use the Euro Rail passes or ticket for reaching Copenhagen Central station.
Finally, Trick 3: Do you want to know how to cover the best of Copenhagen without getting tired and in about 3 hours? Want to go on a fun ride to see the best of Copenhagen along with a guide to enlighten you about the history and importance of each place? The perfect way to see it all along with an enjoyable and fun ride is to opt for a Segway city tour. It sure costs a bit, but it is worth it. Segway driving may be a bit tricky at first, but the guide will help you perfect it and it is super fun and safe.
Day 1: Go around the city on a self-guided tour and enjoy the city without the Copenhagen Pass.
City Hall
The first attraction for us was the City Hall. Right by the pedestrian shopping street, Stroget lies the very majestic Copenhagen City Hall. The picturesque building and statues in front of it are impossible to ignore. It is open for all and free of charge (usual timings: Monday – Friday 09:00 – 16:00, Saturday 09:00 – 13:00). Or you can get a guided tour for yourself too!
Strøget:
Second was the pedestrian-only shopping street- Strøget, which is also Europe's one of the longest pedestrian shopping streets. It starts right next to the city hall and is a must-visit attraction. With a variety of shops not only the budget-friendly, local shops but also the big chains to some of the world's most expensive brands.
Caritas Well Fountain
Then the fountain in Strøget named Caritas Well, the oldest fountain in Copenhagen. Built-in 1608 by King Christian IV, gives the real European feels with the artist playing instruments and pedestrians walking all around. You can breathe the most authentic European experience right here.
Parade for the changing of Royal Guards
Yet another free thing includes witnessing the parade for the changing of Royal Guards. The parade starts from Rosenborg Palace to Amalienborg Castle followed by the ceremony of Changing of Guards which happens at Amalienborg Castle. (Free to watch, a nice ceremony nothing too fancy but just Royal things). Sometimes the Royal family would even wave or come out of the palace to witness the ceremony themselves.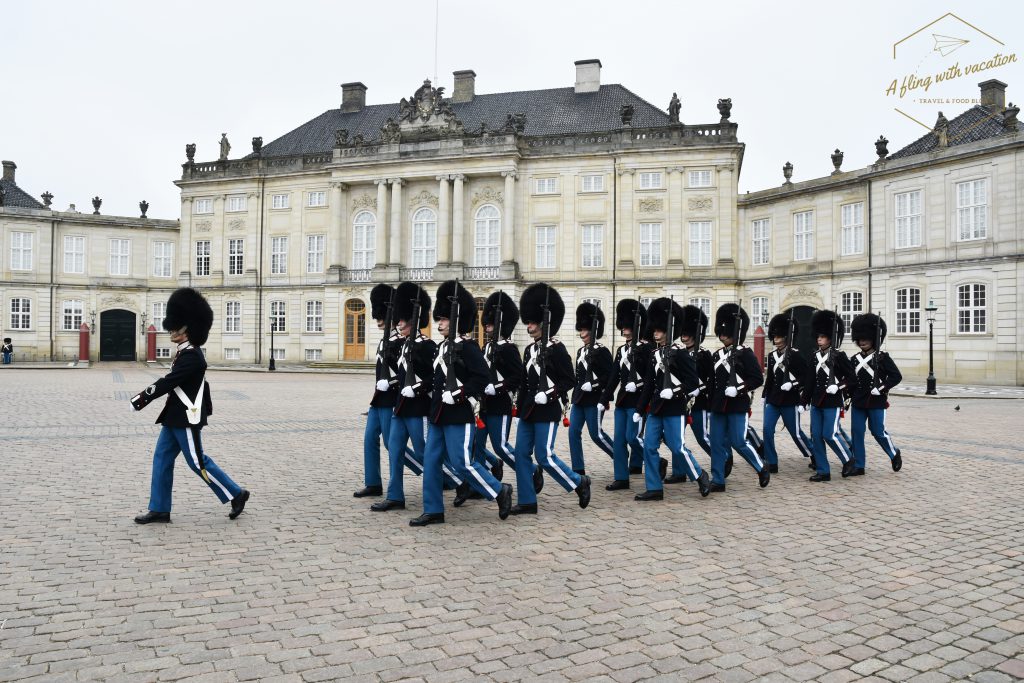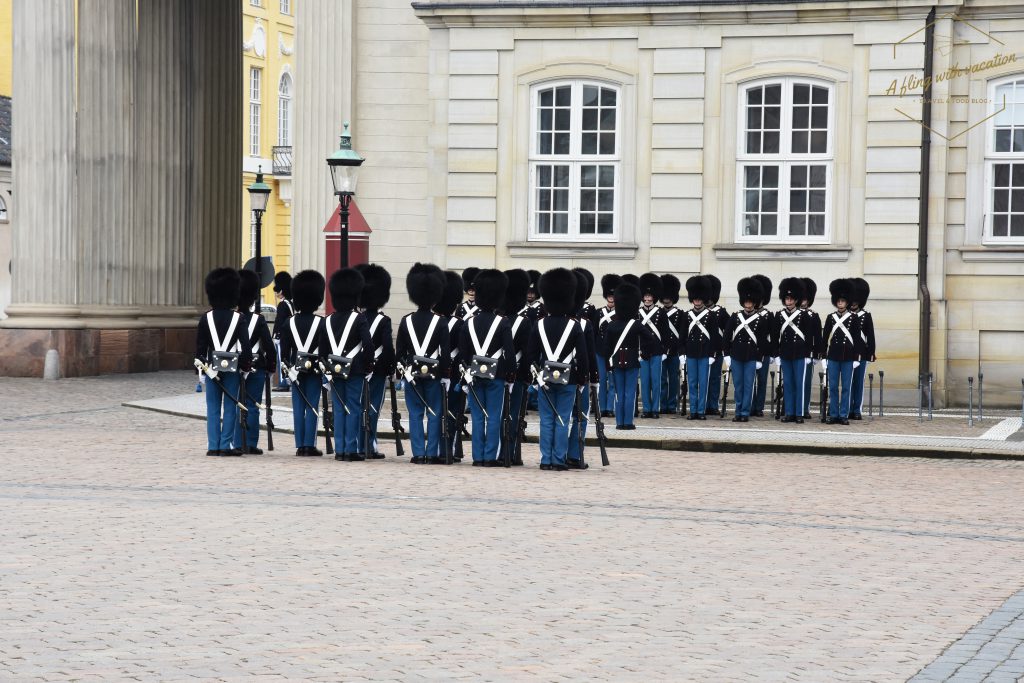 Nyhavn
Nyhavn, meaning the New harbor, is one of the most iconic spots in Copenhagen. Rows of beautiful colorful buildings on both sides of the canal which is loaded with restaurants, bars, cafes, historic houses and canal tour boats. It is also the perfect place to end a long day. Originally, a busy commercial port where ships from all over the world would dock. The area in the old days was full of sailors, bars, and pubs. Presently, Nyhavn is where people enjoy a relaxed atmosphere by the canal, jazz music, and great food. Also, the colorful houses with all the hangout spots make the old port popular among locals and tourists. Another thing you should not miss is clicking a picture of and around the colorful houses by the harbor.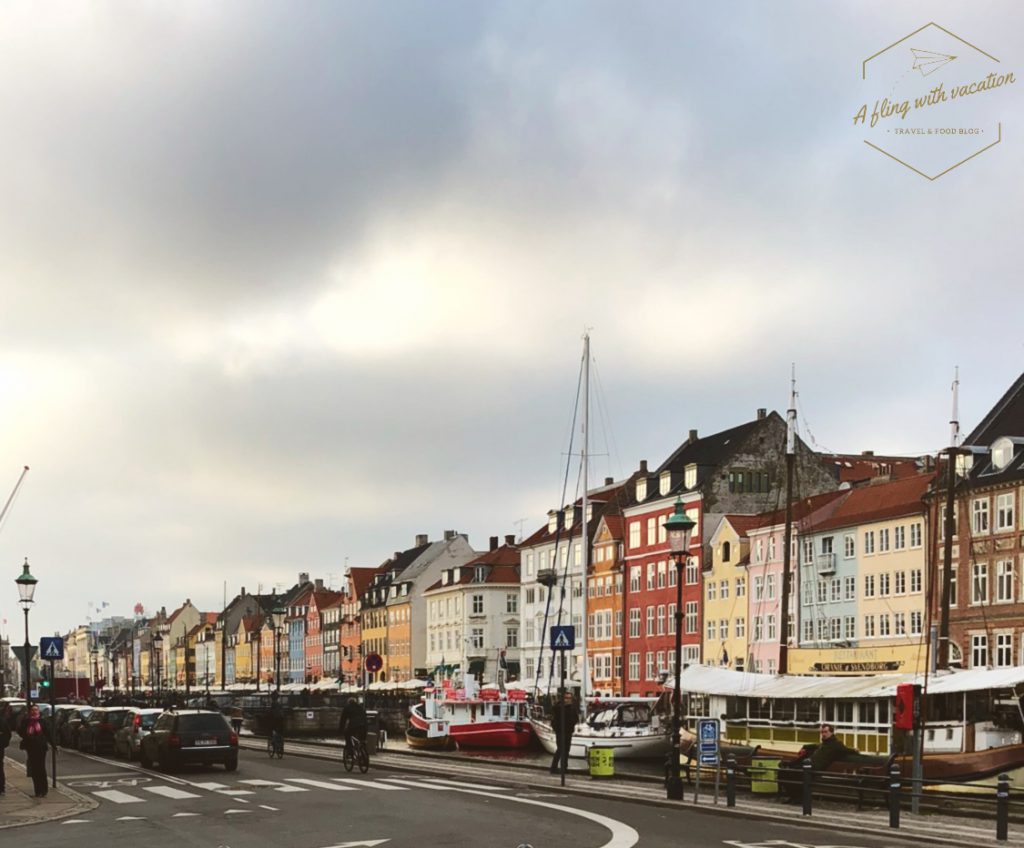 Day 2: Copenhagen, Denmark
And now began all the touristy things, fun, exploring and food! We explored a lot in just one day, we took the one day Copenhagen pass. Also, we did the segway tour because of a lack of time to cover all. A list of things we did and as we did is as follows:
Rosenborg Castle: Originally built as a country summerhouse in 1606. It evolved into its present condition by the year 1624. Both castles have museums showcasing the historical rooms and way of living of the Royals, their lifestyle, the weapons, jewels and all things royal. The beautiful King's garden at Rosenberg is a must-visit. The symmetrical placement of trees and plants increases its beauty multi-fold.
Amalienborg Slot/ Castle: A palace complex consisting of four identical palaces that are currently the home to the Danish royal family. This castle also has a museum showcasing all things royal and you can go for a visit inside. Visitors can visit the central complex where the changing of royal guards take place every day. Also, in the central complex is a statue of King Frederick V.
Frederik Church/ the Marble Church: Right opposite to Amalienborg Castle is this amazing Marble church. It was designed in 1740 and has the largest church dome in Scandinavia with a span of 31 meters. The dome rests on 12 columns. Peace inside the church and the beauty of it from inside is something everyone should experience once.
Tivoli Gardens: The second-oldest operating amusement park in the world that opened on 15 August 1843. The history attached to it and also the hype makes it a must-go place. Nimb Hotel is a part of Tivoli property with a balcony facing the Tivoli. Unfortunately when we stayed at the Nimb the park was shut for the season but I could only imagine staying there when they were working.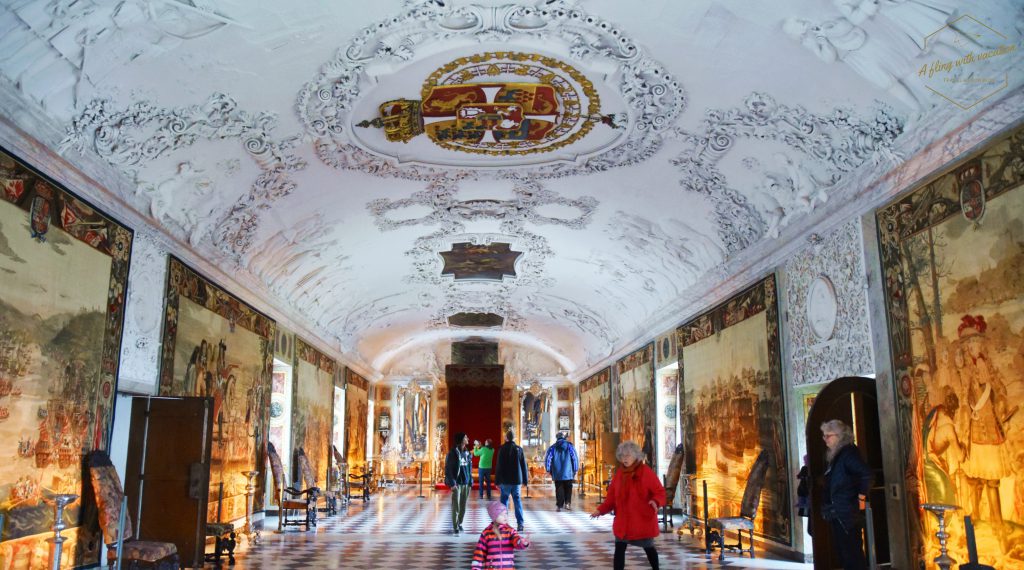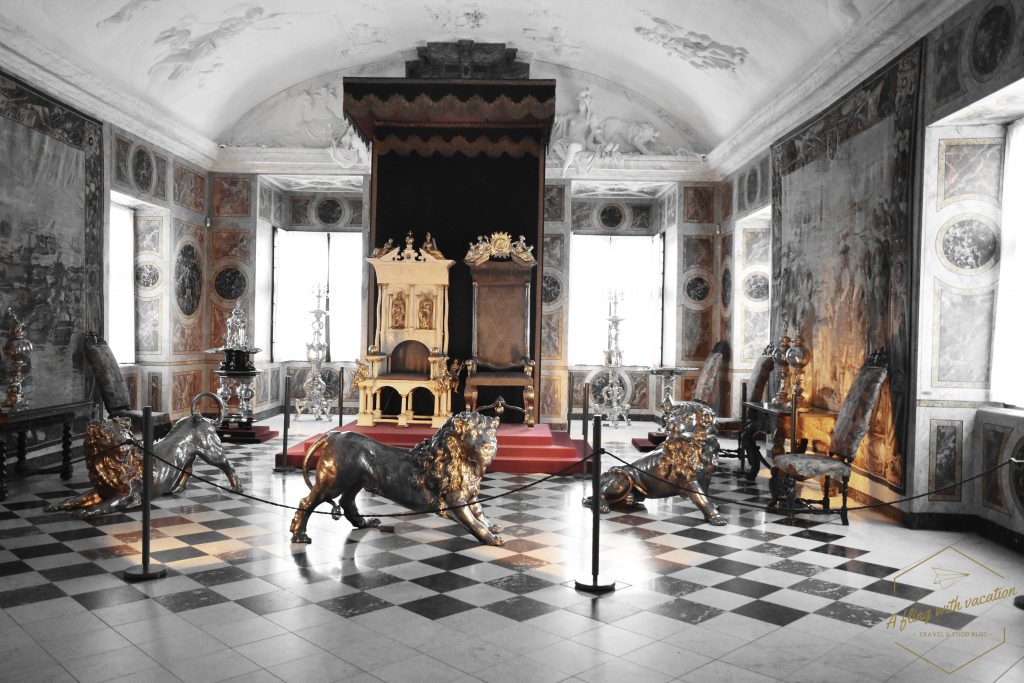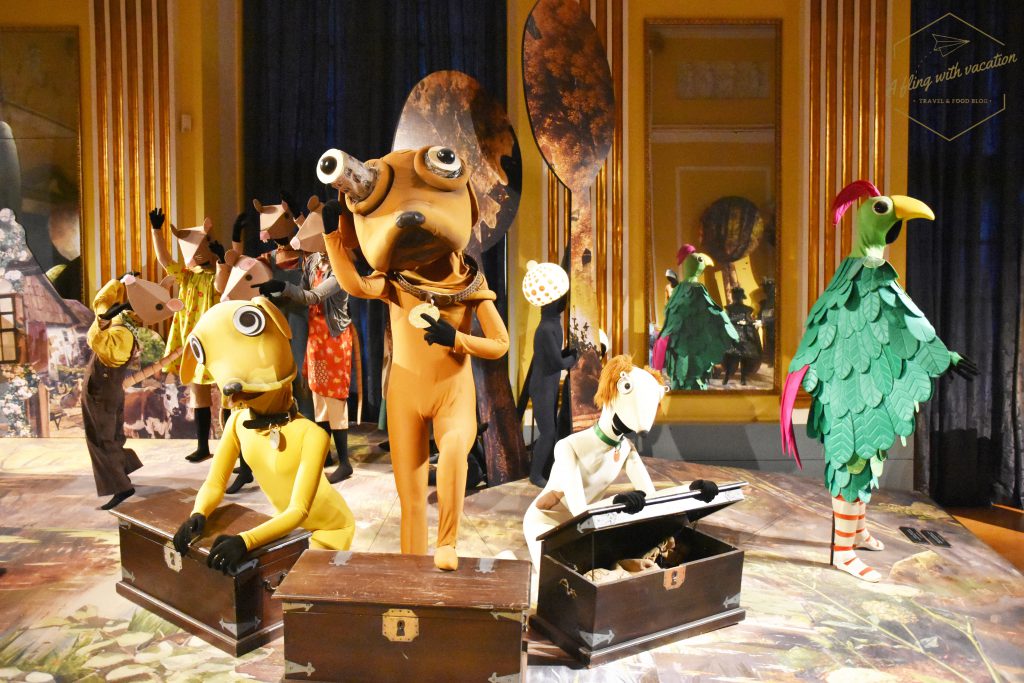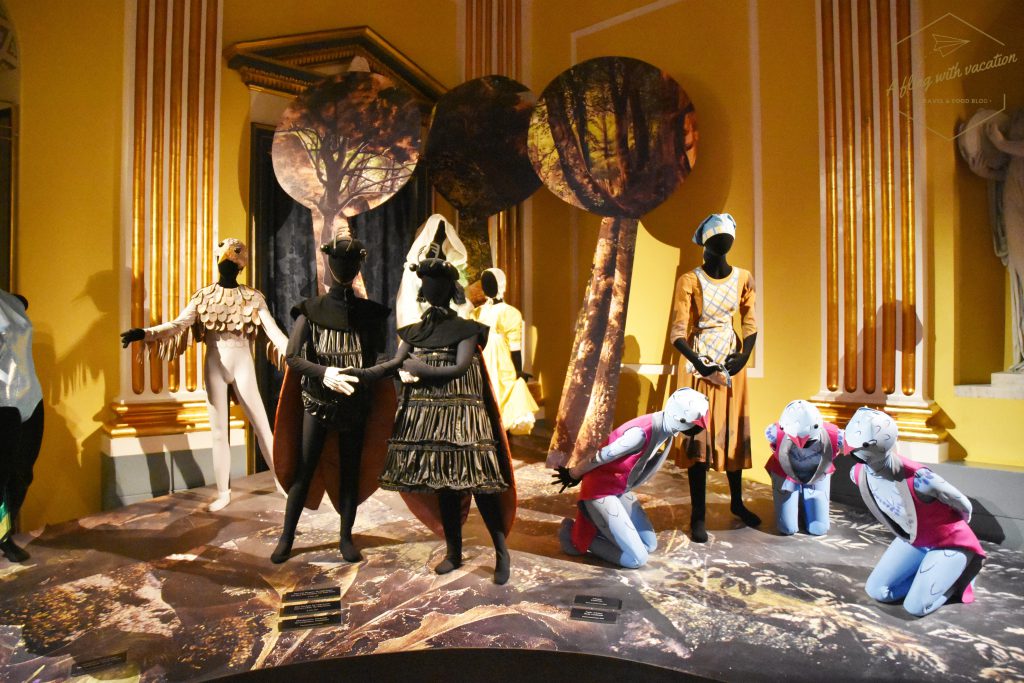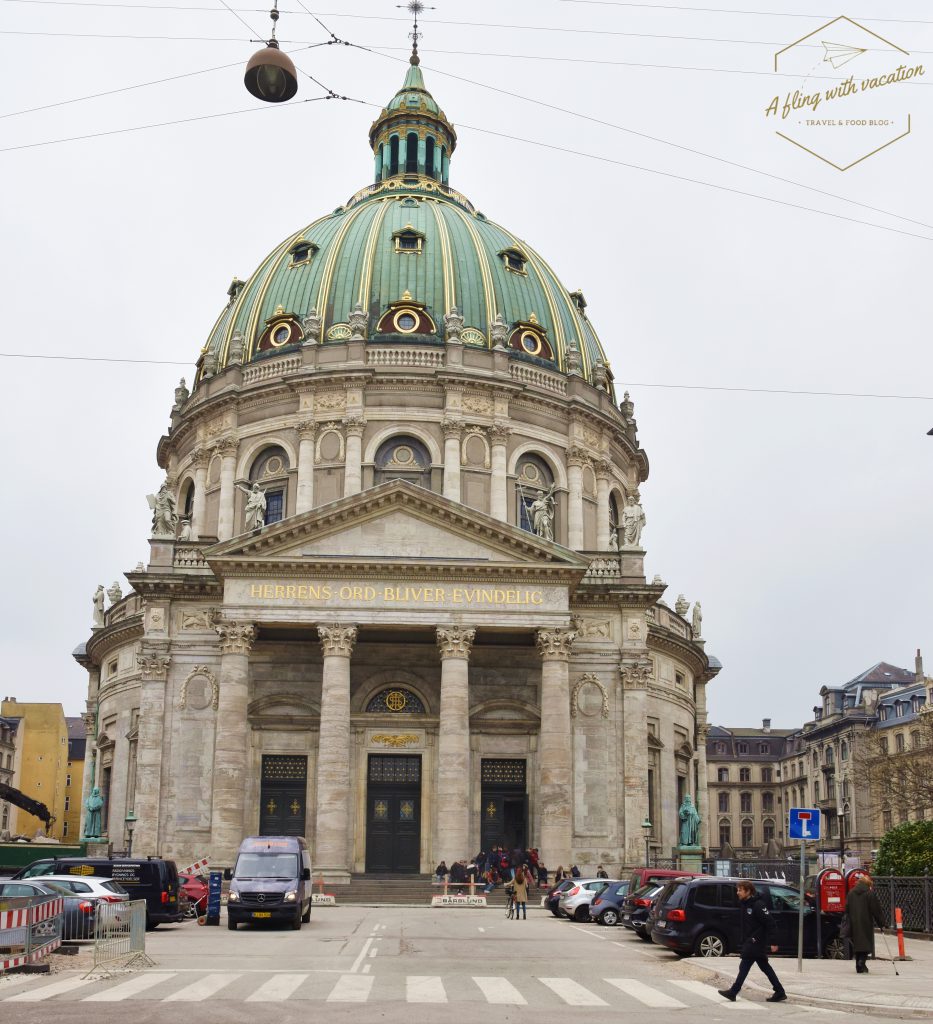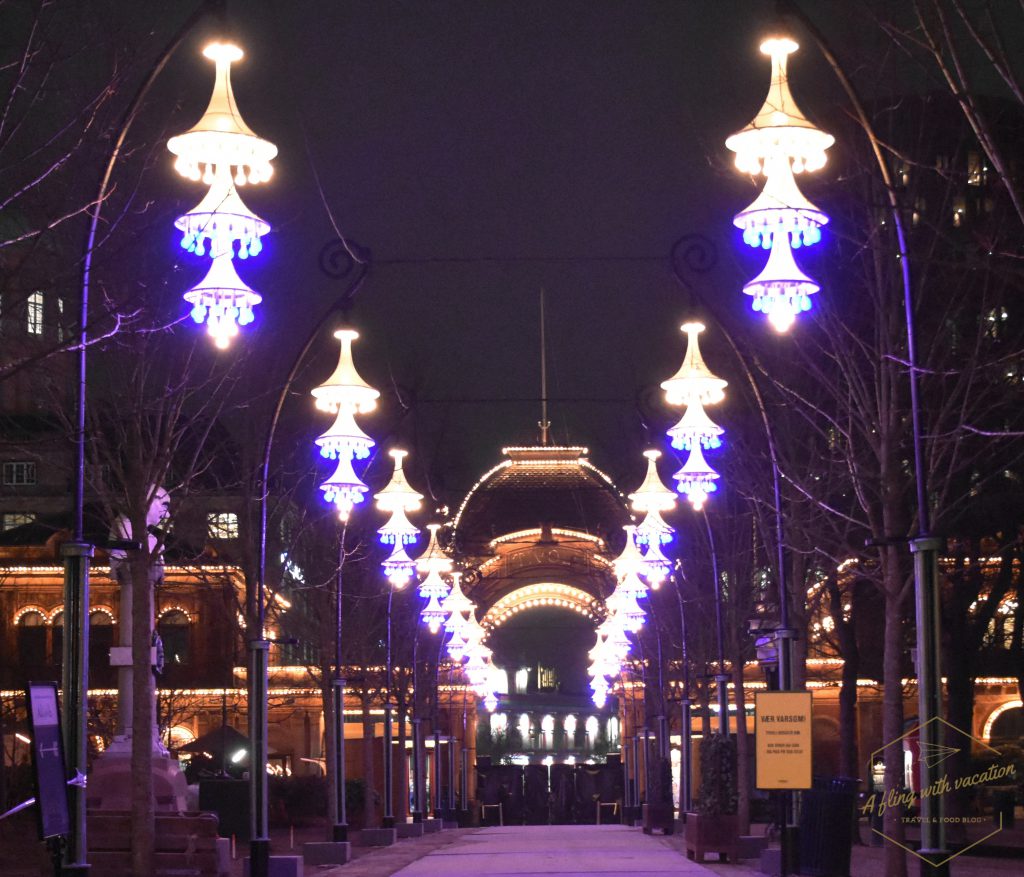 Segway City tour
Another thing you can do on the day you don't plan to take the Copenhagen pass is the guided Segway Tour. With little time in hand and a lot to see in 3 hours, this is the best bet. This tour was the best decision. Firstly, walking is definitely tiring and places a restriction on the number of things one can do. Secondly, who better than a Local guide to cover all the facts. During the tour guide took us to a local coffee house that had amazing hot chocolate, coffee, and croissants. Along with exploring the fun to ride a Segway is always there! The tour was a 3-hour tour from 3 pm-6 pm and covered the following:
Little Mermaid,
Nyhavn,
Opera House,
Maritime Museum Ships,
Christiansborg Slot: Where all the three functionaries of government that is the legislature, executive and parliament sit together. The only building in the world housing all the three country's branches of government.
The library & Gardens near Christiansborg,
City Hall,
Ballet Center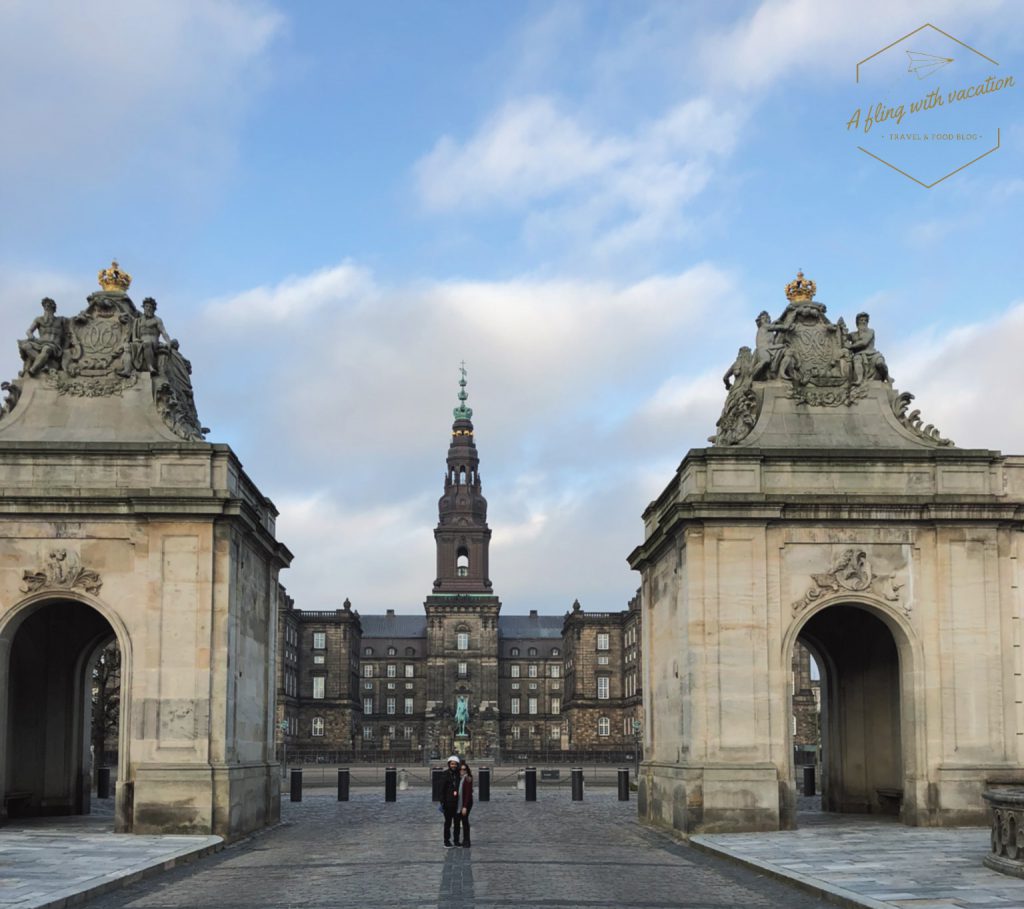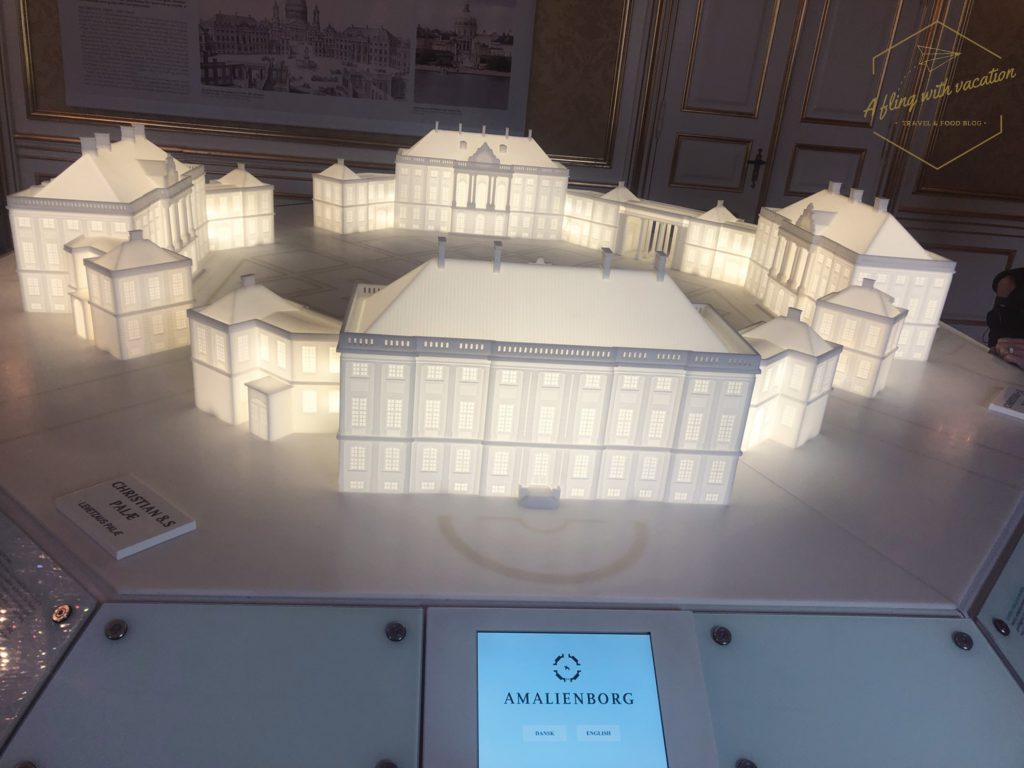 A Tip: Personally I recommend Segway tours wherever you go and find one. They not only complete all the major attractions but also tell about the history and importance of the place. Plus the local guides tell you everything and then you can pick and go later wherever you find the most interesting.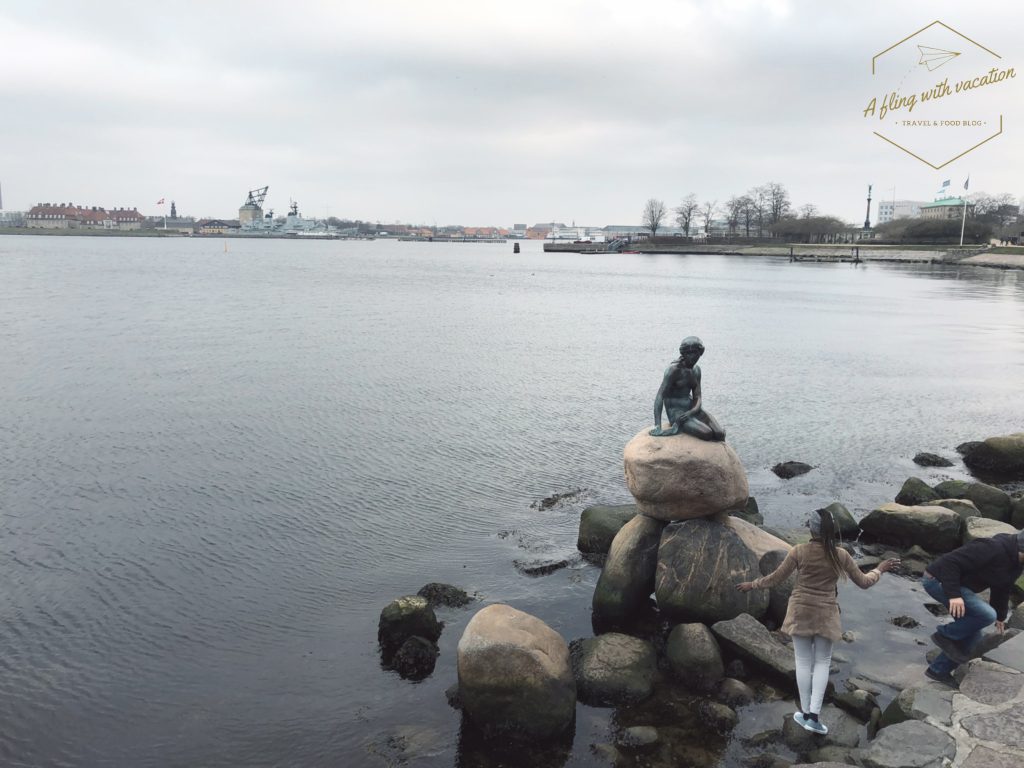 You may also like:
Segway Tours: The segway tours are not only fun but also help explore the city in lesser time. Although you need to decide for yourself if it is suitable for you or not. Children and people who have difficulty in standing and balancing a segway may not be suitable. We booked our private tour for 2 from here, and we loved the tour.
Copenhagen Pass: It includes an entry for most attractions and also, rides from local buses, trains, and ferry. You can buy it online or at any of the attractions, for instance, we bought one at the Rosenborg Castle. Attractions included in Copenhagen pass, as well as the benefits and all are in the post on Copenhagen Pass YAY or NAY!
Hotel bookings: For all available options of hotels check here. Also, another option is AirBnb. For $30 off on your first booking on Airbnb use code:
Flight bookings: For all connecting and cheapest flight available check any of the following links:
To know about commuting options and price range: Furthermore, to know all your options, along with the time they take and how much they charge, check Rome2rio or Omio. Both are also available on the app store, so you can access easily as and when need be.
Train Tickets: Book train tickets using the site of Euro rail or also, search and book the cheapest options available here.
For a detailed description of where and how we went and what we loved in Denmark also visit the Blog titled Nordic Countries- Heaven and perfect fairytale destination on Earth.