The land of fire and ice- Iceland one of the most magical places to travel in the world. It has so much to offer from breathtaking landscapes, volcanos, hot springs, lava field/ cave/ tunnels, northern lights, Glaciers, etc. Therefore, a trip to Iceland is an adventure and experience of a lifetime.
Firstly, you don't actually need a car to explore the beauty of Iceland. YES! There is a way to cover the best of Iceland in 5 days without having to drive yourself. Secondly, to avoid driving on snowy roads, having to move to new locations, or getting away with the hassle of packing-unpacking every day. To see the best of Iceland staying in one place, all you have to do is stay in the capital- Reykjavik. Just book the guided day trips to where ever you want to go.
A few things to know before you go!
First of all, before jumping onto the details, some important information that you need to know before traveling to Iceland.
Currency:
Icelandic króna (you can get them exchanged at the airport.) All the restaurants and hotels also accept cards, but carrying a few kroners would be advised. 

Visa:
Visa for Schenzen States. Check if you require a visa and incase if you do, apply for one with the required documentation. For all information to obtain a schengen Visa check here.

Weather: 
Usually ranging from from negatives to around 11 degrees Celsius during the hottest months.
During March when we visited it was very pleasant weather, measuring around -5 to 5 degrees Celsius, with sun some days and snow the other, stormy days and very cold evenings.
  
My Travel Essentials list: 
Snow boots is a must-have, rain and snow pants (insulated) are a must.  Warm base layers or warm inners to keep you really warm. Ear muffs or caps for protecting ears in cold winds. Also, Snow glasses are a plus.
Moisturizer or essential oils for skin to keep the skin from drying in such cold weather. Layer up properly so the winds don't cut through.  

Timezone:
Iceland observes Greenwich Mean Time all year. There are no Daylight Saving Time clock changes. 

Accommodation: 
Black pearl Apartments: A luxury Hotel Apartment which was a sparkling clean 1 bed 1 bath apartment, with a fully equipped kitchen and dining and living area and balcony. Located in the capital Reykjavik, near the harbor the apartments are well located to reach the pickup areas of majorly all tour operators, near the streets loaded with food and shopping places. The apartments are very well made and have fully equipped.      

Languages:
English, Icelandic.

Electricity:
Sockets used in Denmark are Type C and F. So carry your Adapters in case need be.   null
5 Days In Iceland: The Ultimate 5 Day Iceland Itinerary
Finally, here follows the ultimate Iceland itinerary for 5 days. To get the best experiences of Iceland (without driving a car and staying in one place), keep reading.
Day 1: Begin the 1st Days in Iceland by booking a relaxing and healing dip at the Blue Lagoon Geothermal Spa (to removing your long travel tiredness). In Night head for Aurora/ Northern Lights Hunting tours(on a cruise or visit a secluded location to avoid light pollution).

Day 2: Continue 2nd Day in Iceland by covering the Lava Tunnel at Raufarholshellir Lava tube. Along with the much popular Golden Circle which includes the Geysir Hot springs area, Gullfoss waterfalls, Thingvellir National Park.

Day 3: Take a tour to Jokulsarlon Glacier Lagoon and Diamond Beach. Along with Lava Centre, Seljalandsfoss waterfalls, Skogafoss Waterfalls, Hraunfossar, and Barnafoss Waterfalls. Also, visit the small town named Vik in the way.

Day 4: Into the Glacier tour at Langjokull glacier, Hraunfossar/ Barnafossar waterfalls on the way for the tour. Husafell for a scrumptious lunch and this is where the glacier tour departs from. Krauma Baths & Restaurant as an alternate for Blue Lagoon.

Day 5: Finish your 5th day Iceland trip and leave for home from Reykjavik.
A detailed itinerary for all you can do in Iceland.
All experiences and food joints to try.
Reykjavik, the capital of Iceland, the snow and ice paradise on earth, is a well located and accessible through the airport. This is the most commercial and best place to enter Iceland with vast connectivity from various places.
We took a flight from Bergen to Iceland. Iceland is super easy to reach at through the Keflavik International Airport which is also located at a 45 minutes distance from the city of Reykjavik. Transportation is easy with Ubers available.
Iceland has so much history and so many things to visit that the more you explore the more you fall in love with this place. From active volcanos to volcano lava caves, snow-capped mountains, icebergs and glaciers, glacier caves to go into, ice beaches, Geysir, amazing waterfalls, hot springs, lagoons and so so much more. As a result, making Iceland a paradise for all kinds of tourists. To know more keep reading guys.
Top Things to do on your visit to Reykjavik, Iceland:
How to cover the best of Iceland in 5 days and the best experiences visit the blog titled Nordic Countries- Heaven and perfect fairytale destination on Earth
1. The Golden Circle tour:
Almost everyone who visits Iceland takes the Golden Circle tour, which is the most popular route consisting of firstly, the beautiful, unique and iconic Gullfoss waterfall which is known for its size and beauty. Secondly, the Geysir Geothermal Area which showcases the spectacular phenomenon of geysers from the active Strokkur Geysir and other dormant ones. Finally, the Thingvellir National Park. Thingvellir National Park (meaning "parliament plains"), a UNESCO's world heritage site, is the place where the history of Iceland began years ago. Therefore, a visit to the Golden Circle makes a wonderful day trip from Reykjavik. One can either drive himself or choose to take a tour from Reykjavik organized by various tour operators. The experience is memorable and the drive is beautiful as you pass through the landscapes and beauty of Iceland. If driving yourself in winter snow and ice, make sure to drive slowly and cautiously.
The Gullfoss Waterfalls
The Gullfoss in Icelandic means the "Golden Falls" gives a unique view to the visitors from various designated viewpoints. The flowing water from the waterfall looks like a golden waterfall when the sun hits the water on a sunny day and sometimes there even appears a rainbow over the waterfalls as we were lucky to see.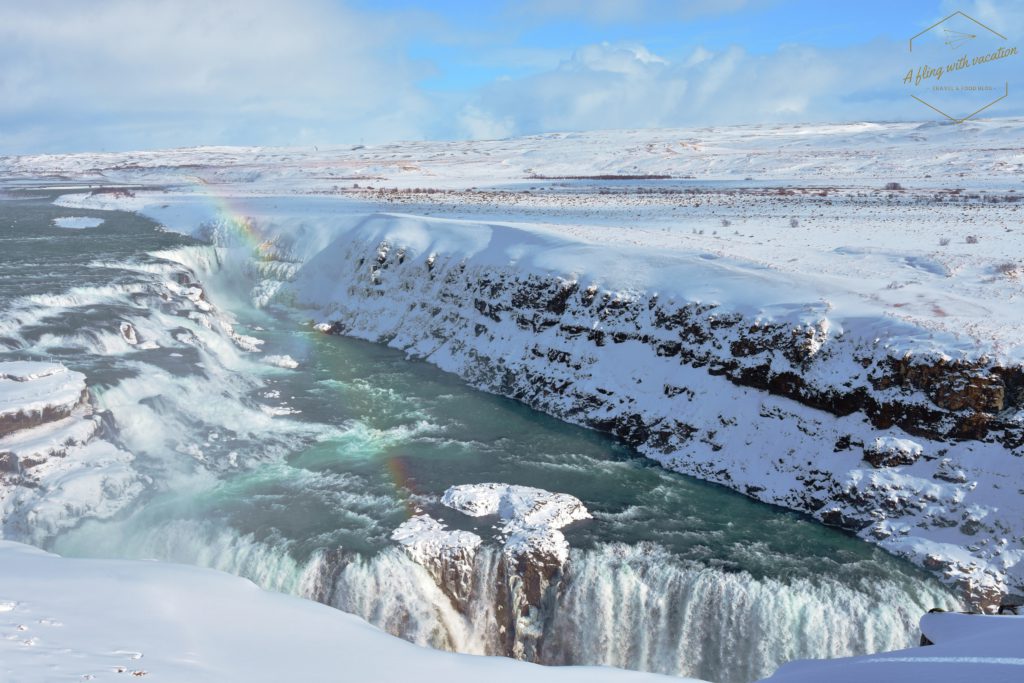 The Geysirs Hot springs Area–
A Geyser is a hot spring of boiling water which is thrown out/ ejected turbulently like a tall column of water into the air and is accompanied by steam. Geysers were a huge fascination for me, as I was going to witness this for the first time and was super excited. The Geysers Hot springs area in Haukadalur, Iceland is home to some of the most known: Great Geysir, Strokkur, Litli, Smidur, etc. The sight of boiling mud pits, the fog, and the erupting geysers can all be seen here in plenty and hence, add up to a great experience.
The Great Geysir, the first geyser discovered in Europe, which was known to shoot boiling water up to 70 meters high is currently dormant. Strokkur, the most reliable and famous in Iceland and erupts every 6-10 minutes and rises up to 30 meters high so one can be sure to capture multiple eruptions right in front of you. The Litli Geysir is the small one out of the ones it is surrounded by, it does not erupt at the moment but one can see the steams coming up all around it. Smidur lies next to the Litli Geysir and currently is cooled down.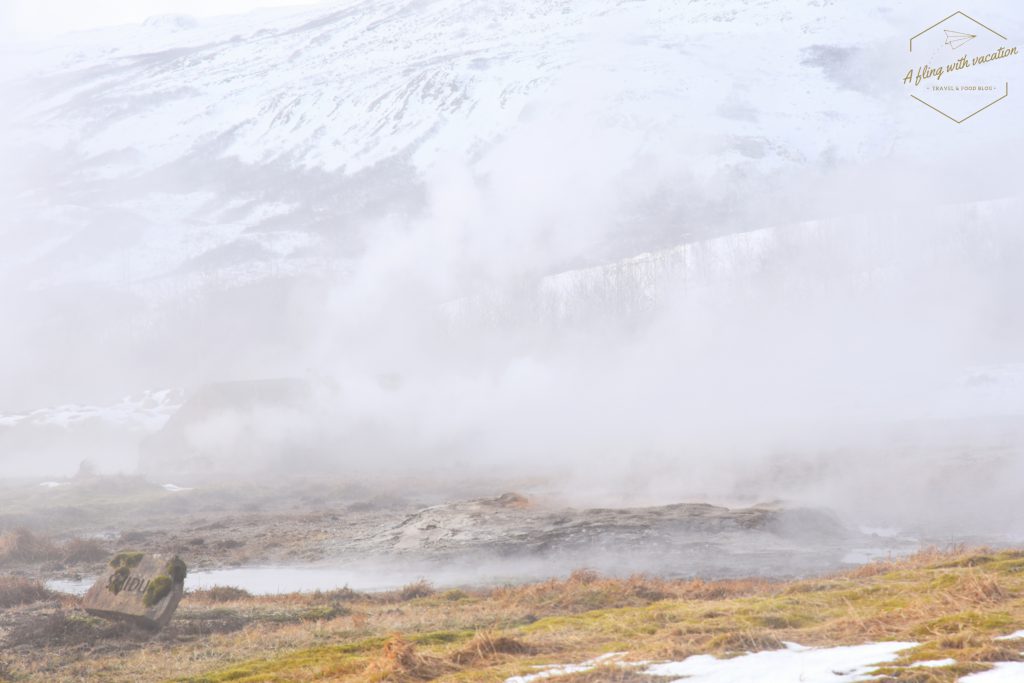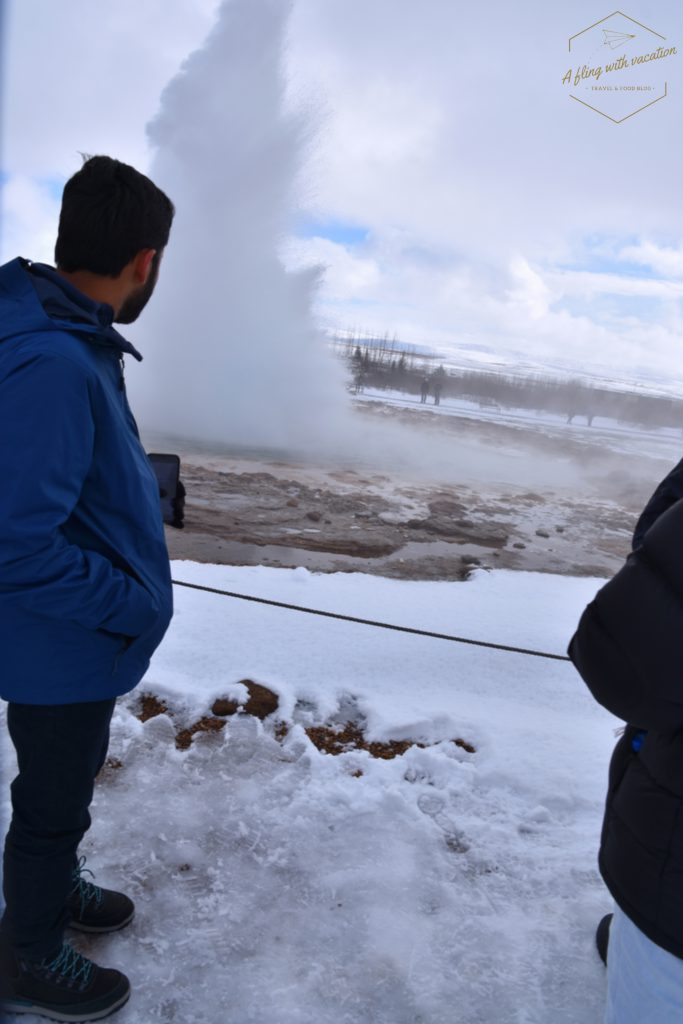 The Thingvellir National Park:
This park is one among the UNESCO's world heritage sites, and also has historical, cultural and geological significance. Firstly, Historically it was the site where the Vikings conducted meetings and the Parliament called the Alþingi/ Althing is the national parliament of Iceland. Secondly, it is the oldest surviving parliament in the world and is situated at The Thingvellir National Park. Finally, Geologically, the American and Eurasian tectonic plates meet in Iceland and at Thingviller one can see the edges of the two plates. This is also the place where the famous Game of Thrones was shot.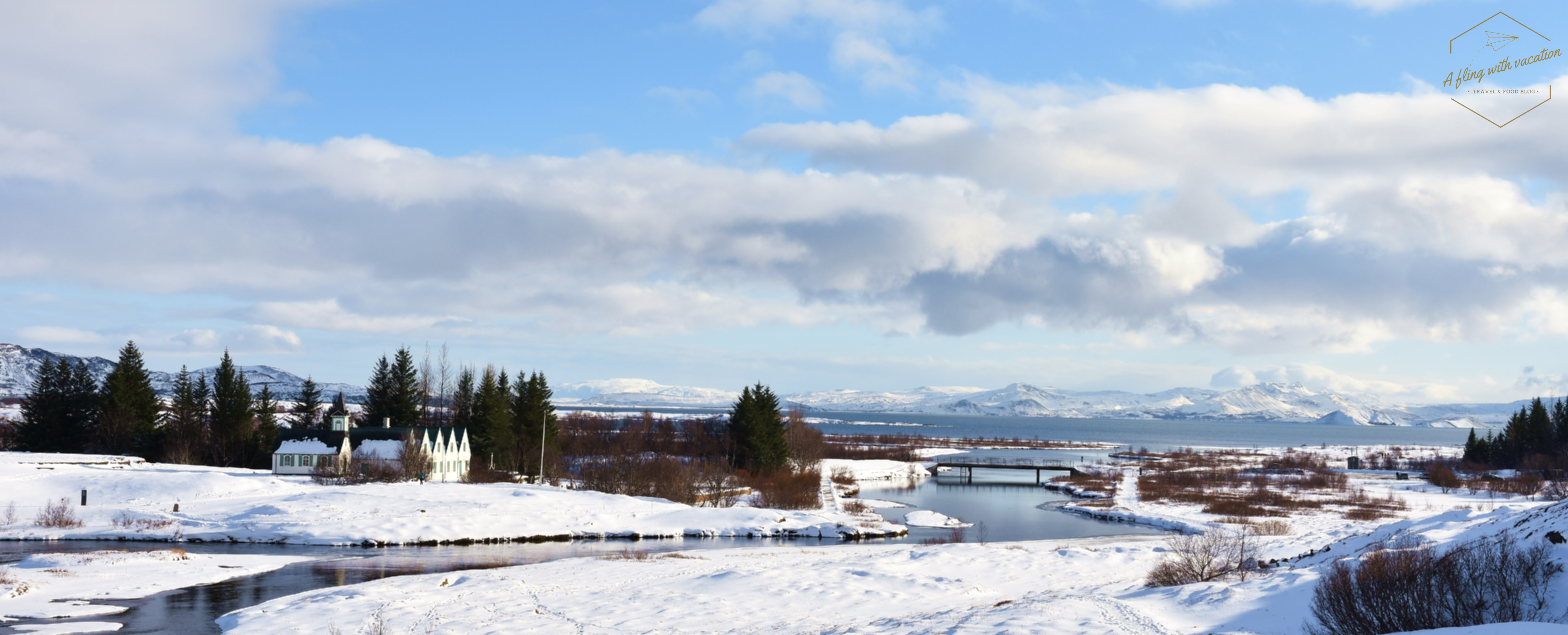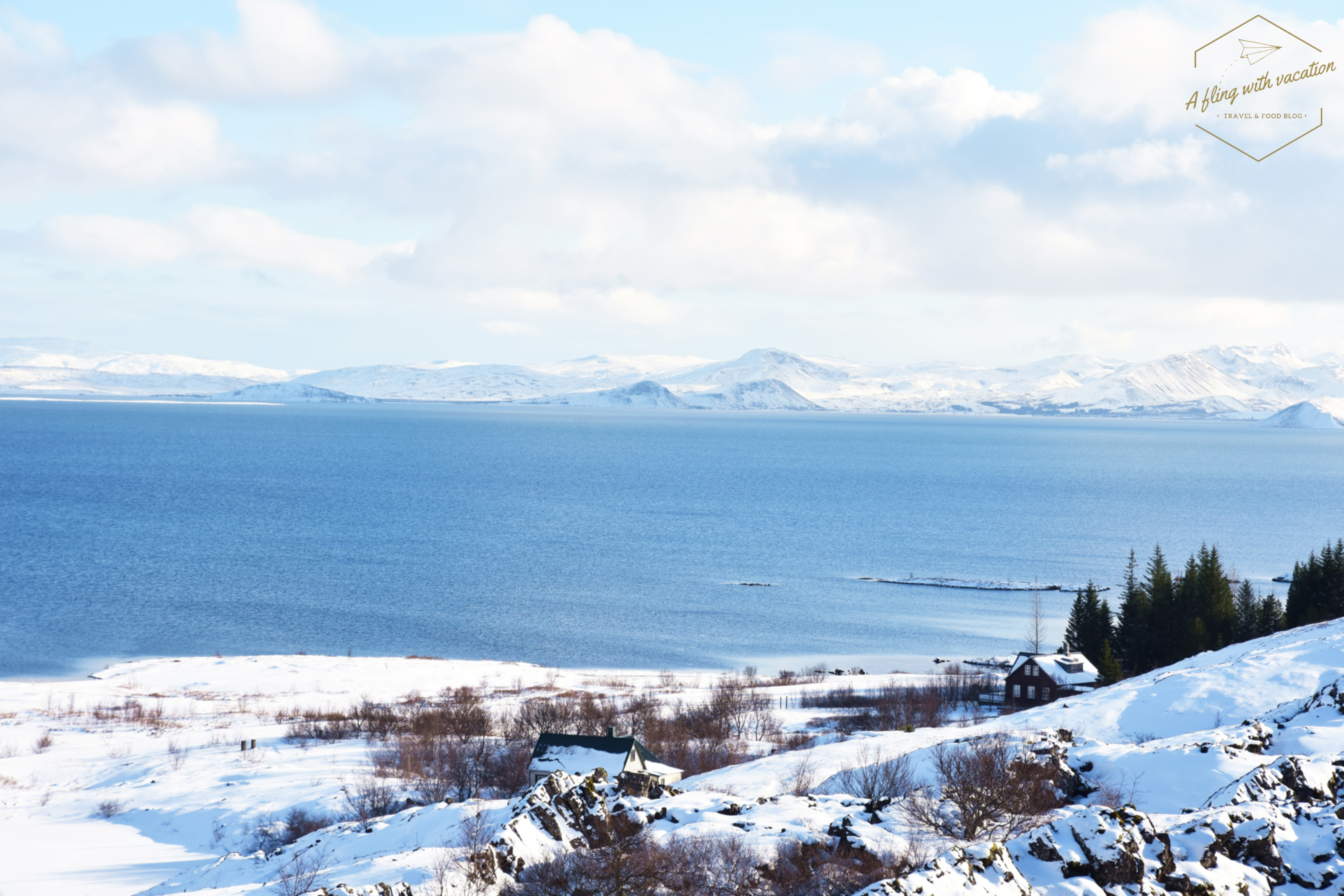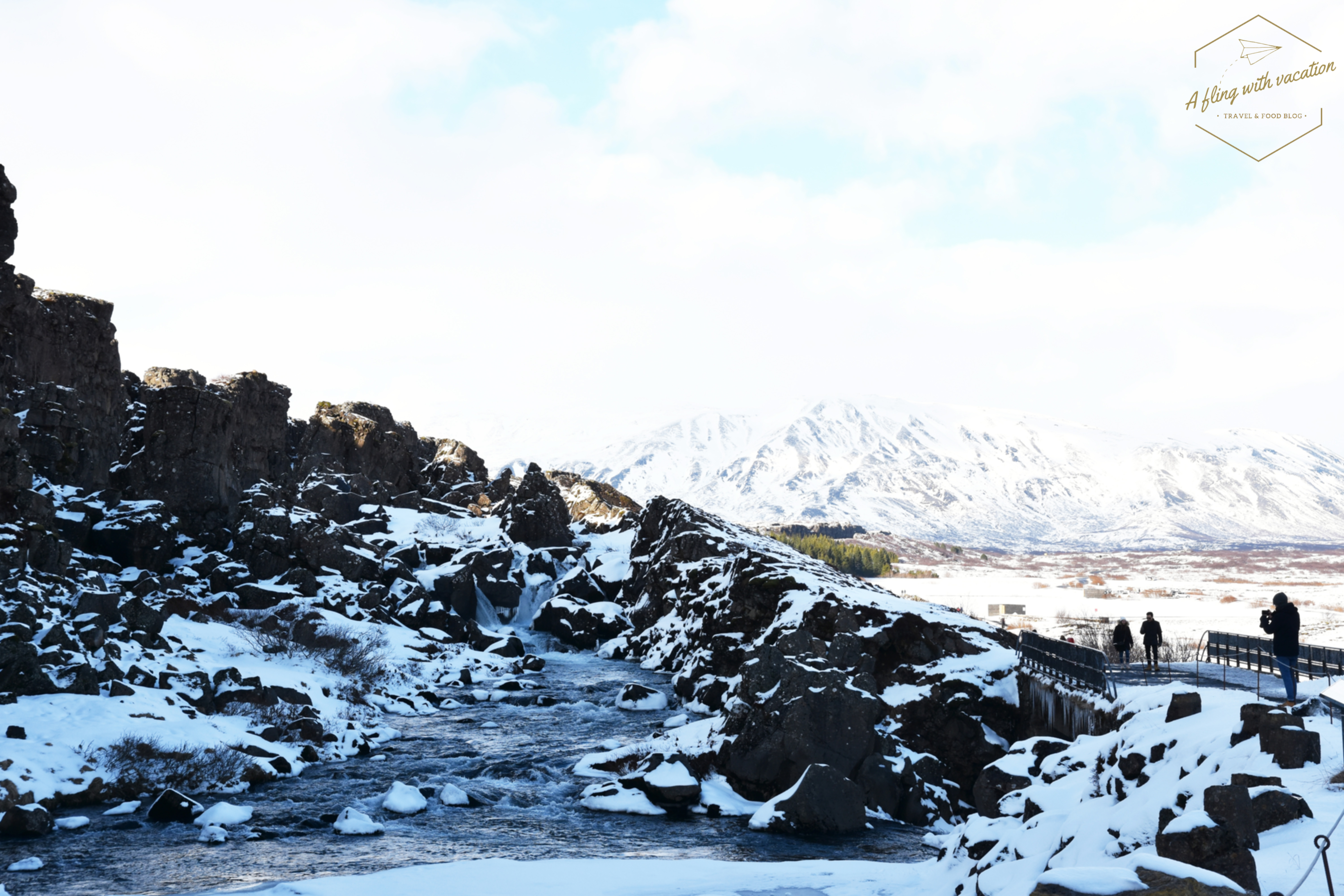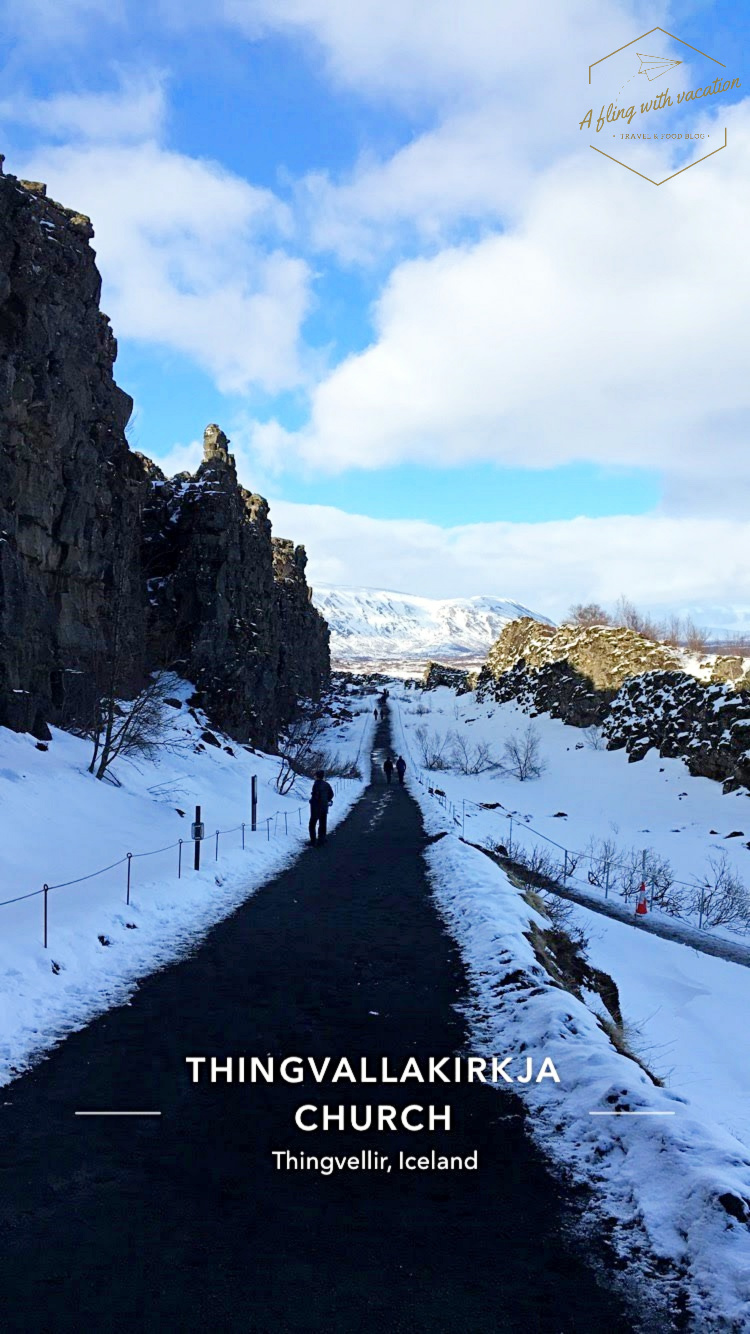 2. The Lava Tunnel at Raufarholshellir:
The 4th largest (1360 meters long) lava cave in Iceland formed by the Lava flow from volcanic eruptions of the Leitahraun Eruption which occurred about 5200 years ago. Inside the tunnel, one can also see the magnificent Ice crystal formations inside the cave, the formation lines of the cave as carved by the lava. A Lava tube is a natural conduit or tube formed when lava flows and develops a hard crust which thickens and forms a roof above the still-flowing lava stream. The tunnel has a very few Stalactites ( a structure hanging like an icicle from the roof of the cave) left as people destroyed most of them when the cave was open for all to visit. You can also see the crystalized Icicles which form in the winters inside the cave.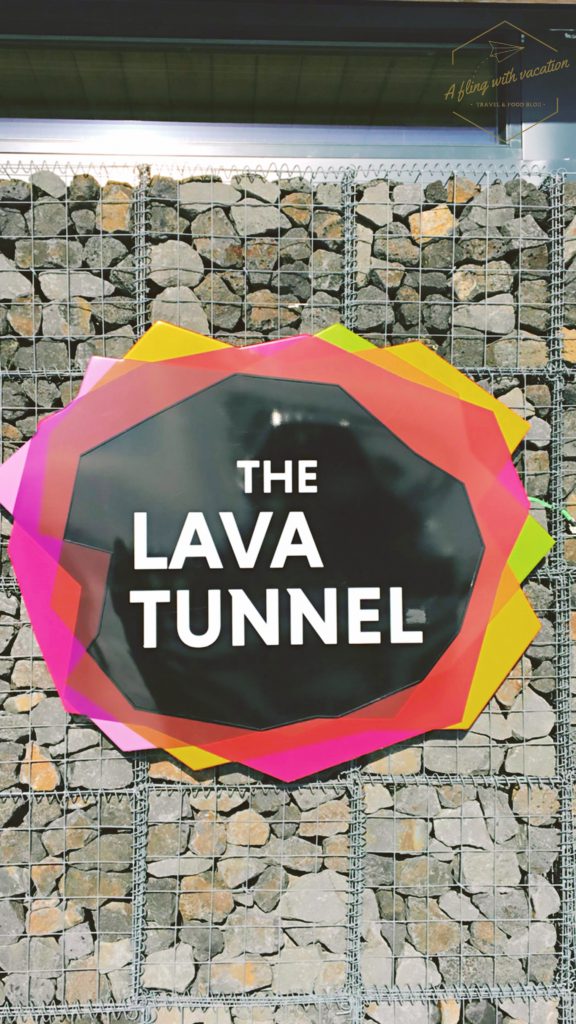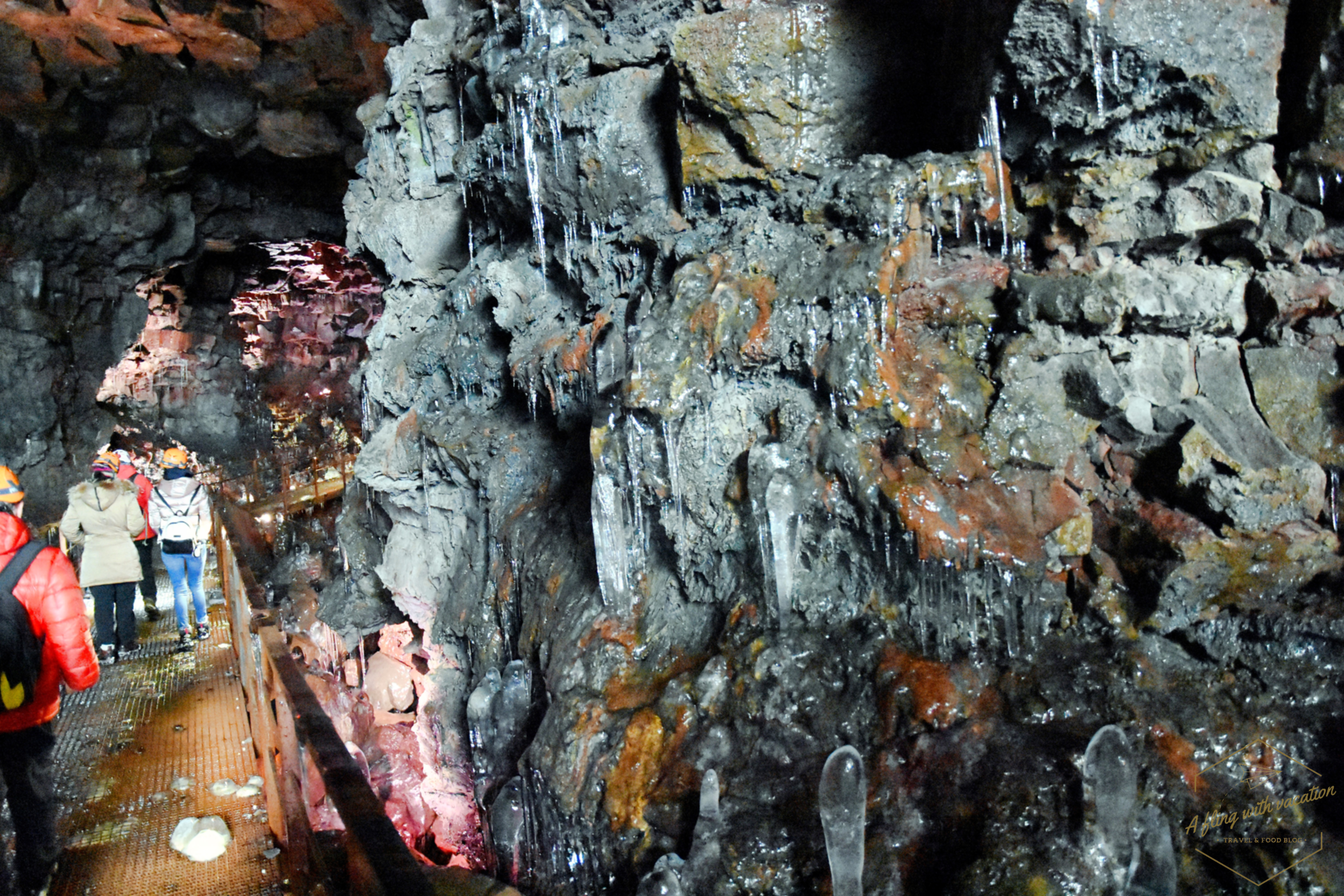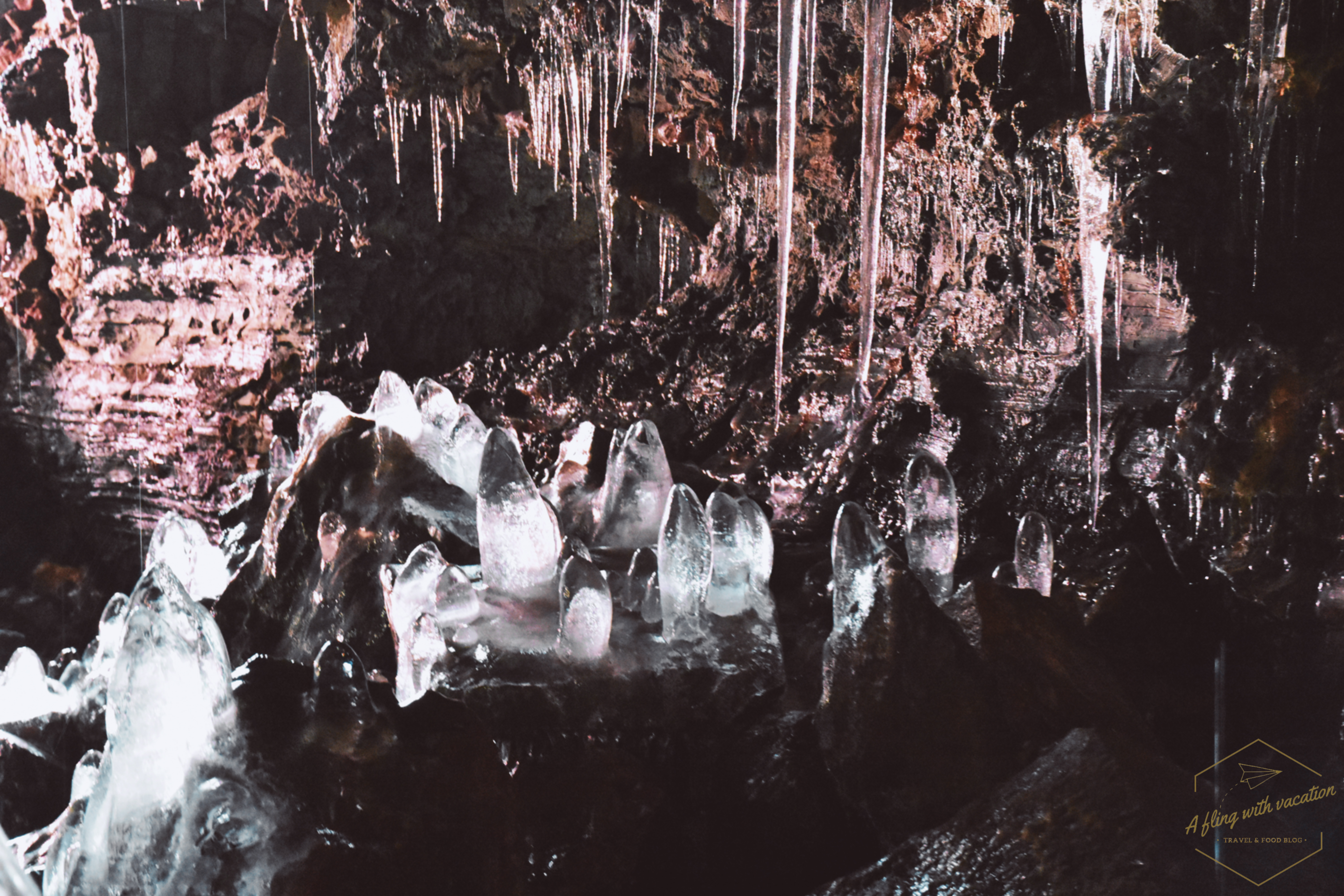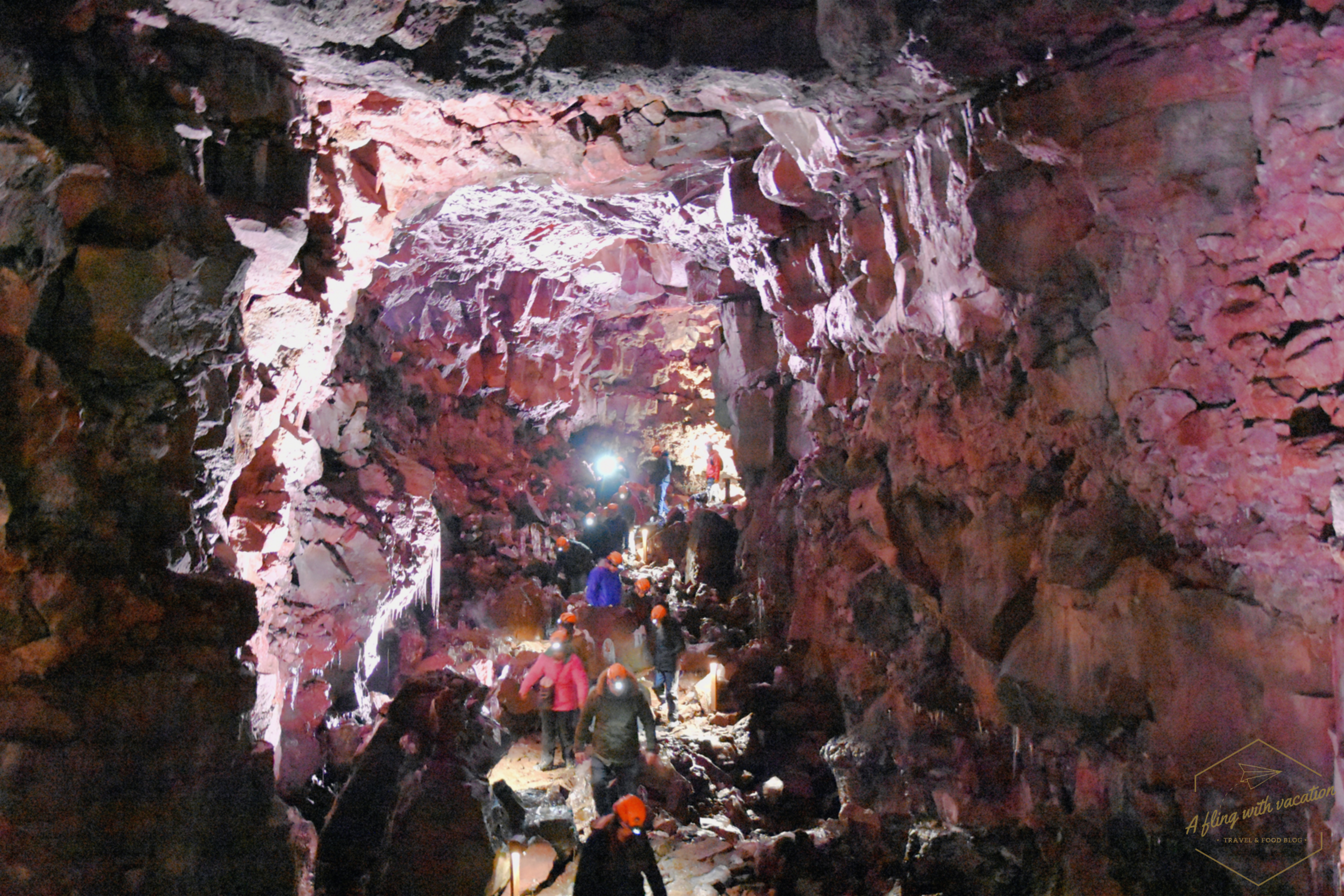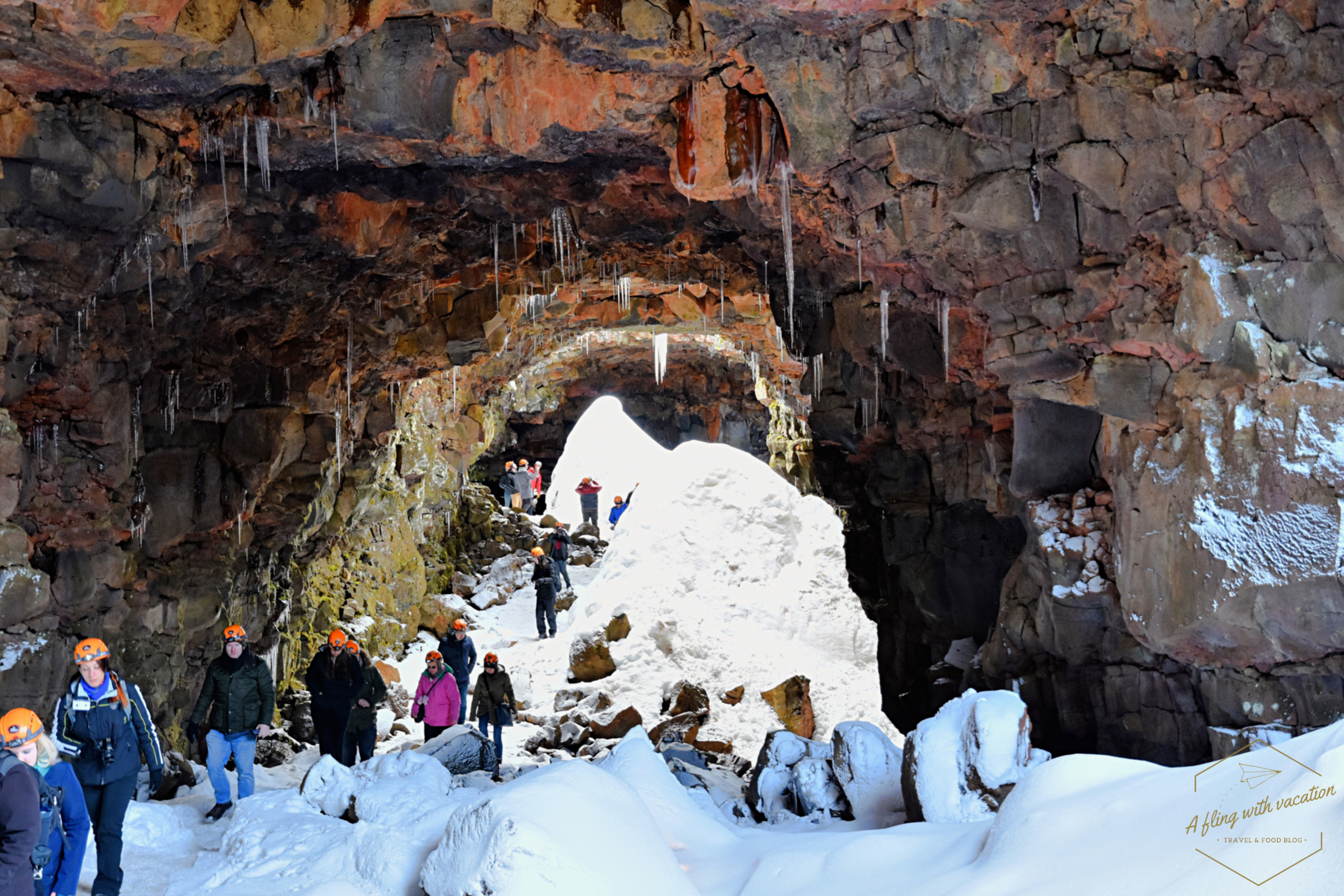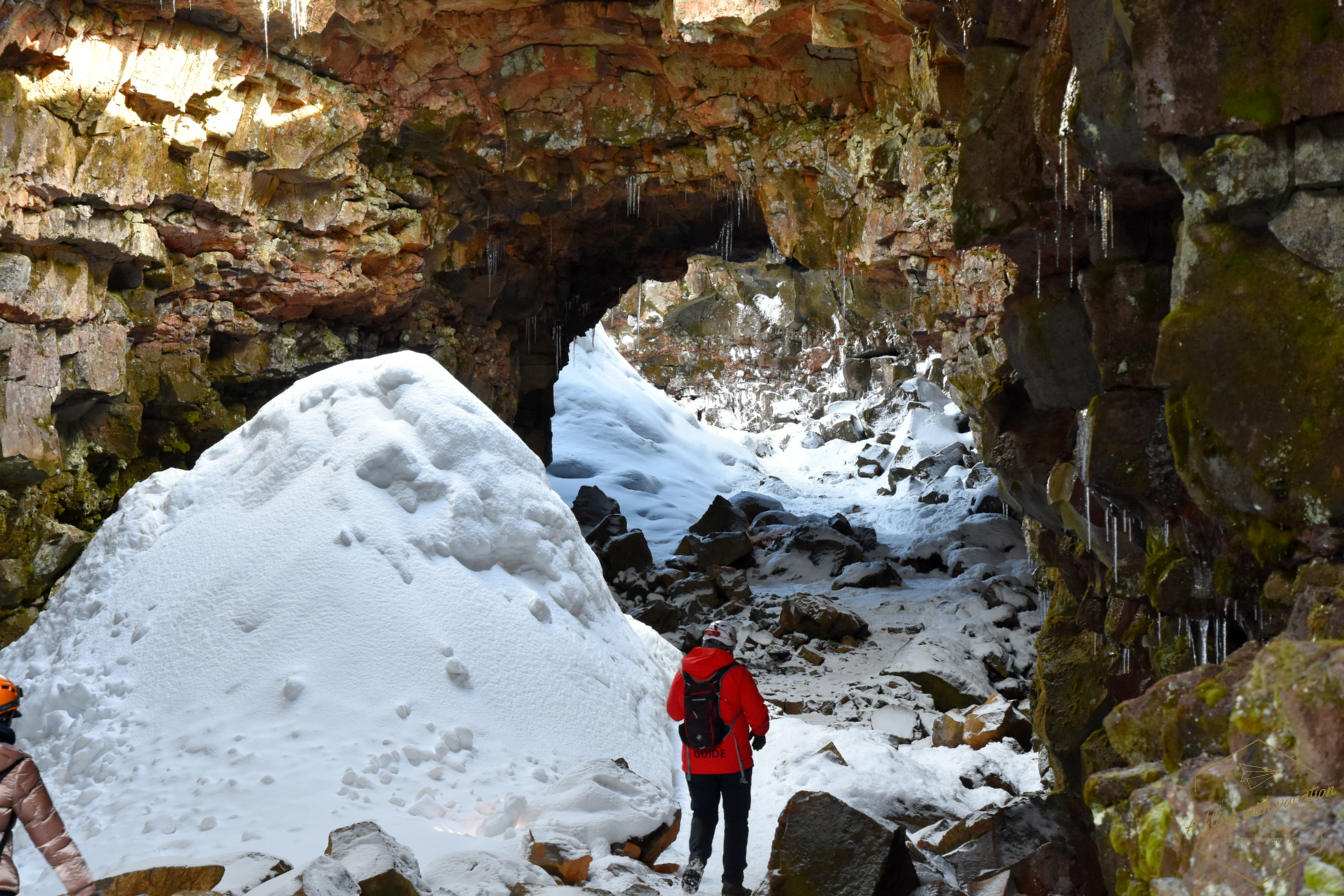 3. Into the Glacier tour, Langjokull glacier:
Langjokull meaning the "long glacier" is the second-largest glacier in Iceland and measures about 953 km2. The only glacier in Iceland bigger than Langjokull is the famous Vatnajokull glacier which is the largest glacier in Europe. Also, the world's first and biggest man-made glacier cave was made at Iceland's second-largest glacier the Langjokull glacier and you can visit inside it. This tour not only offers us to go onto and into the glacier but inside it are located Two Chapels- the old chapel and the new chapel to get married at, An Ice bar with Ice stools, A party room where "The Secret Solstice": A music festival that takes place inside this Glacier with only about 120 people yearly. The most magical experience of all is right here.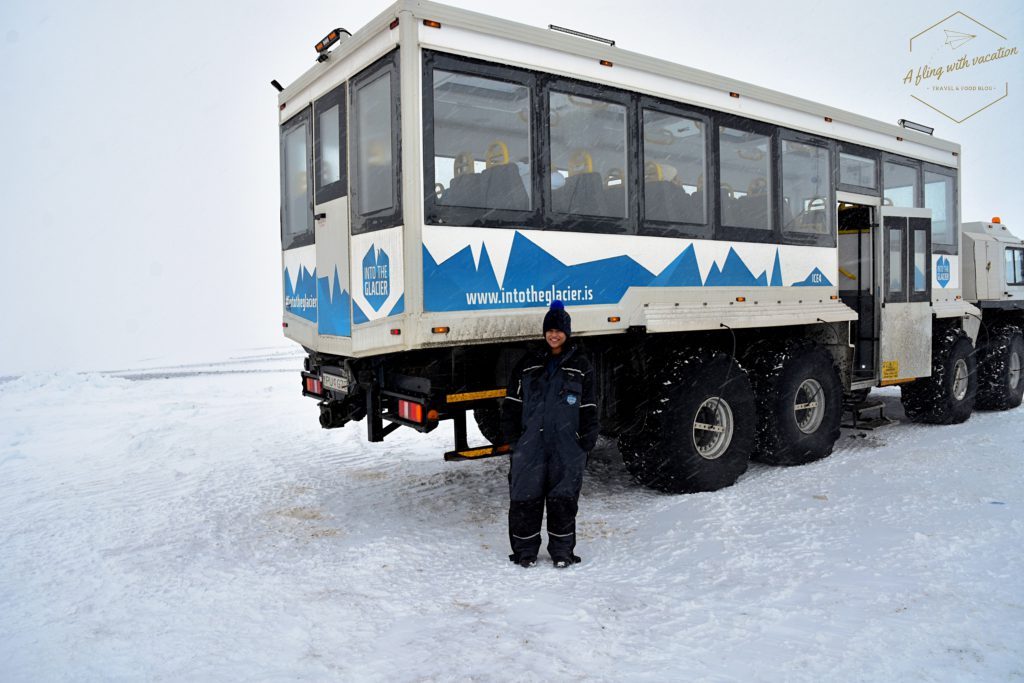 It is not easily possible to reach glacier entry by regular car because firstly, there is a lot of snow along the way for a regular car to pass. Secondly, the snowy winds get very strong and need a much more horsepower vehicle than the normal car.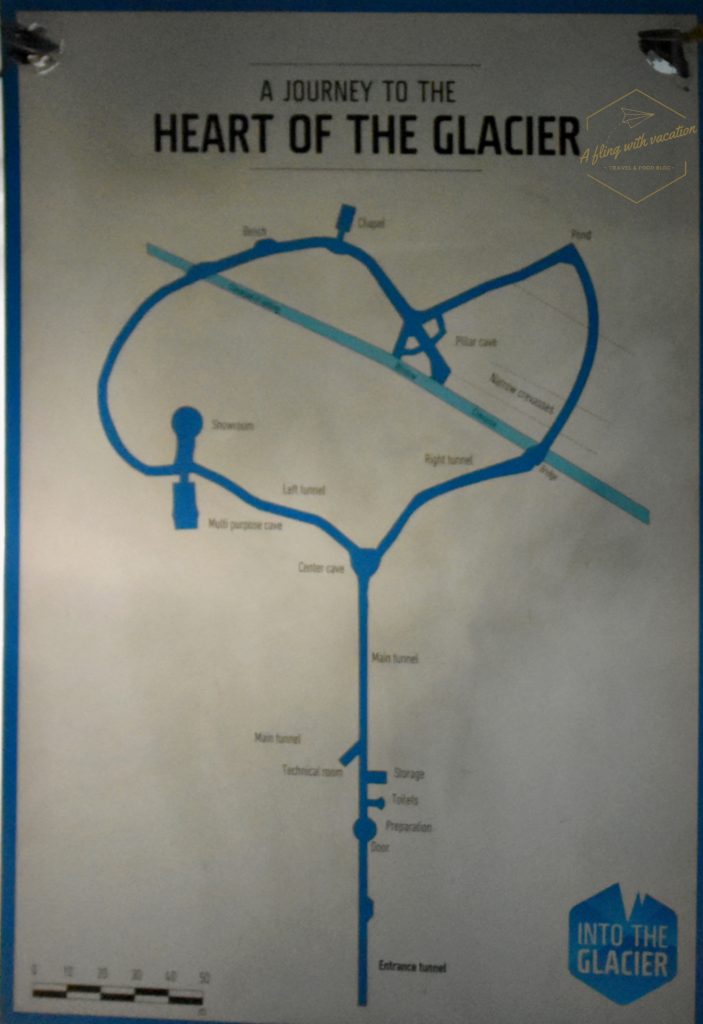 Even for the tour, the operators take you to the glacier entry into a specially modified military truck from Husafell. Thereafter, on reaching the entry point, you enter through a tube into the best and most unique tour experience in Iceland. Since we booked our tours from Reykjavik excursions, hence the pickup and drop were from designated points in Reykjavik near our stay but you can also book directly from Into the Glacier tours page, the official operators for the tour. We went for the Into the Glacier tour where we reached Husafell in excursion Bus and then in a specially modified vehicle that could operate easily in snow from Husafell to the Glacier.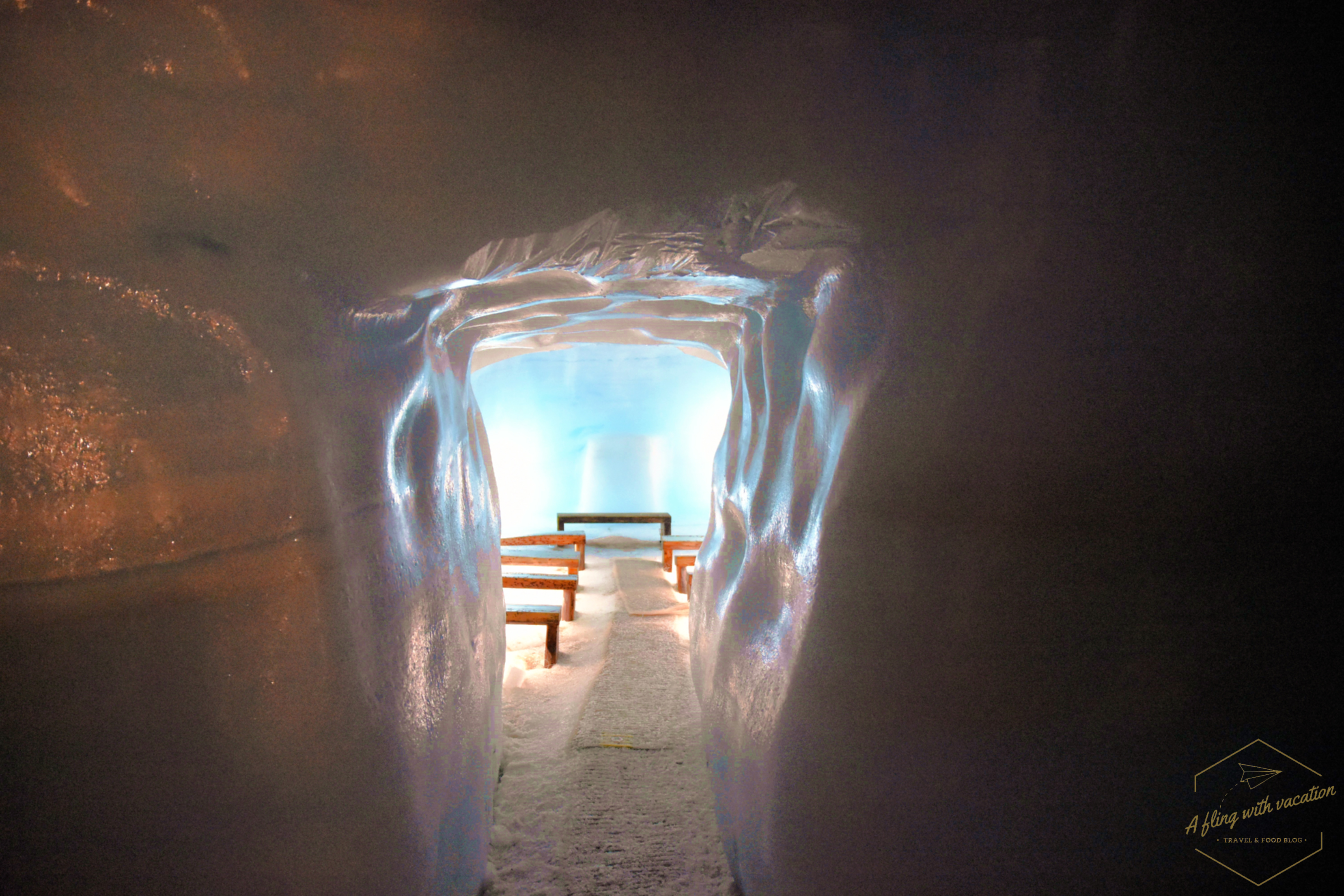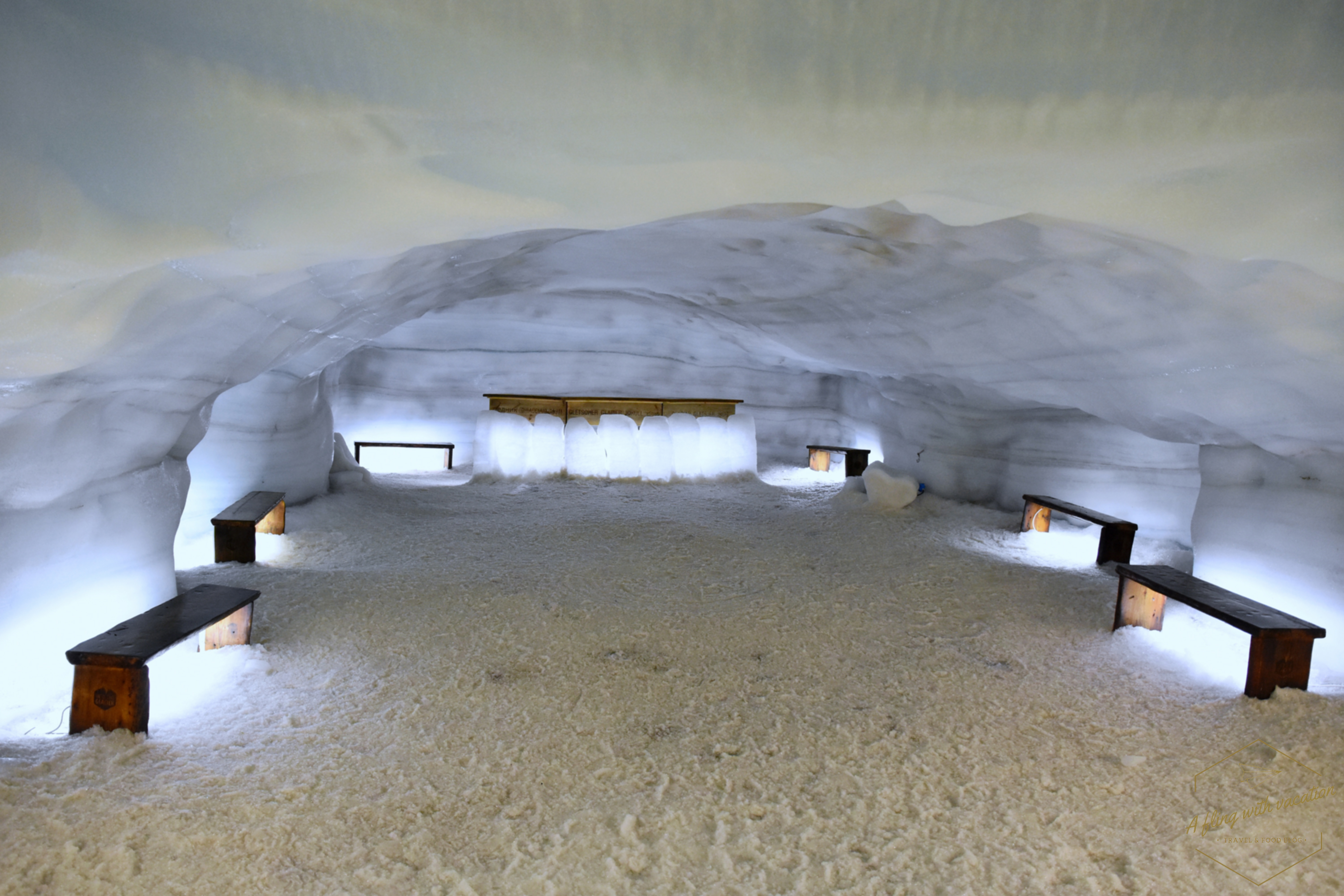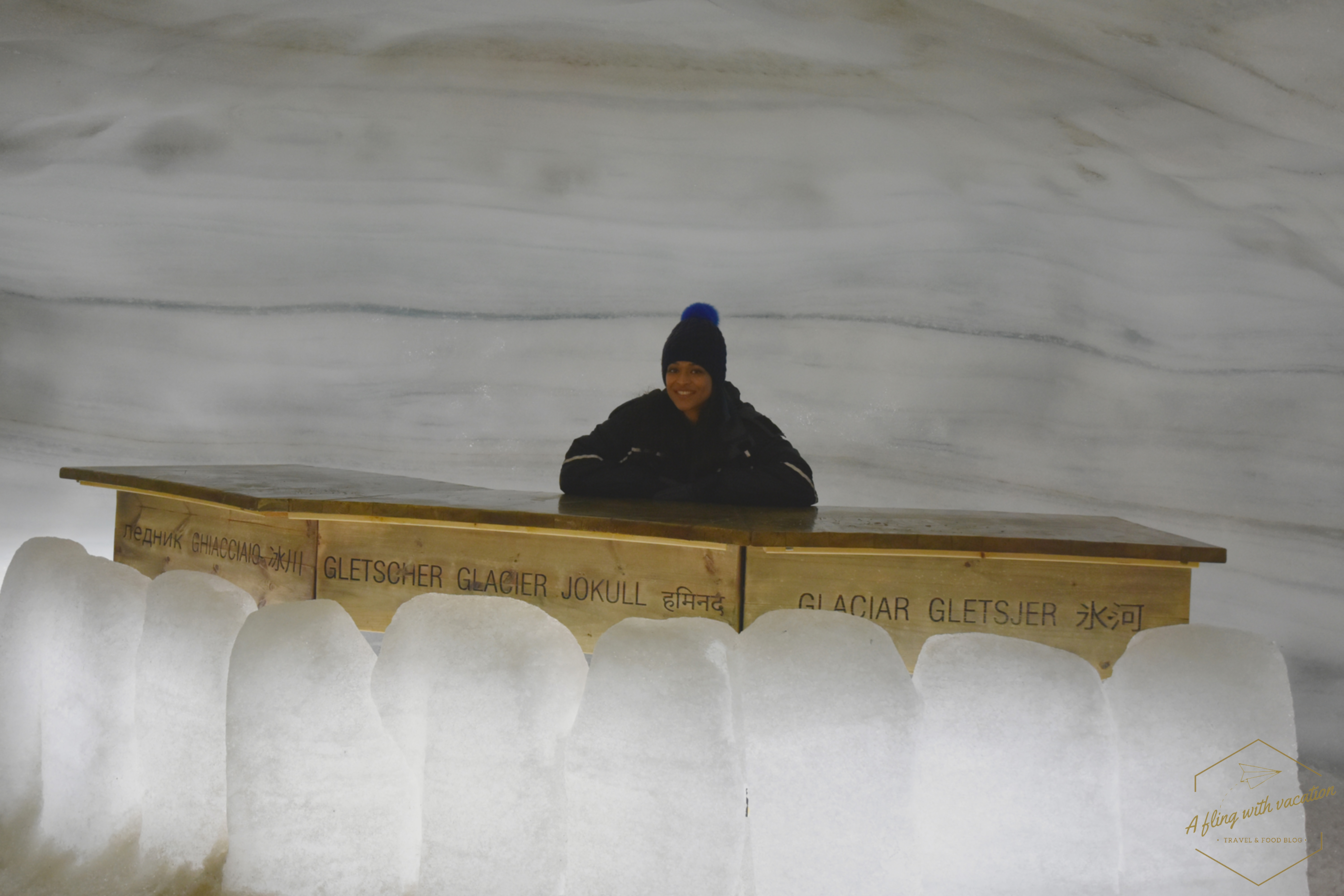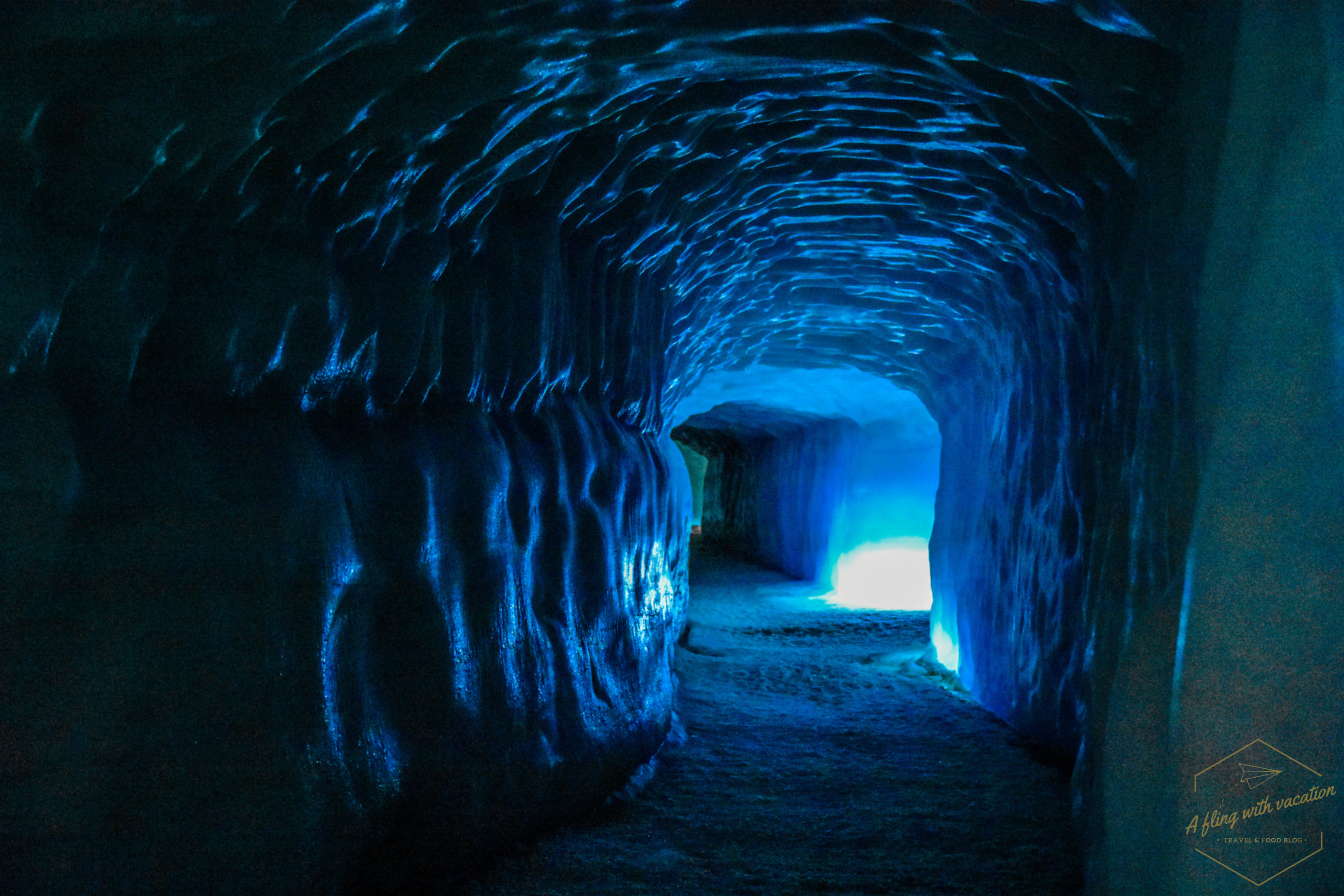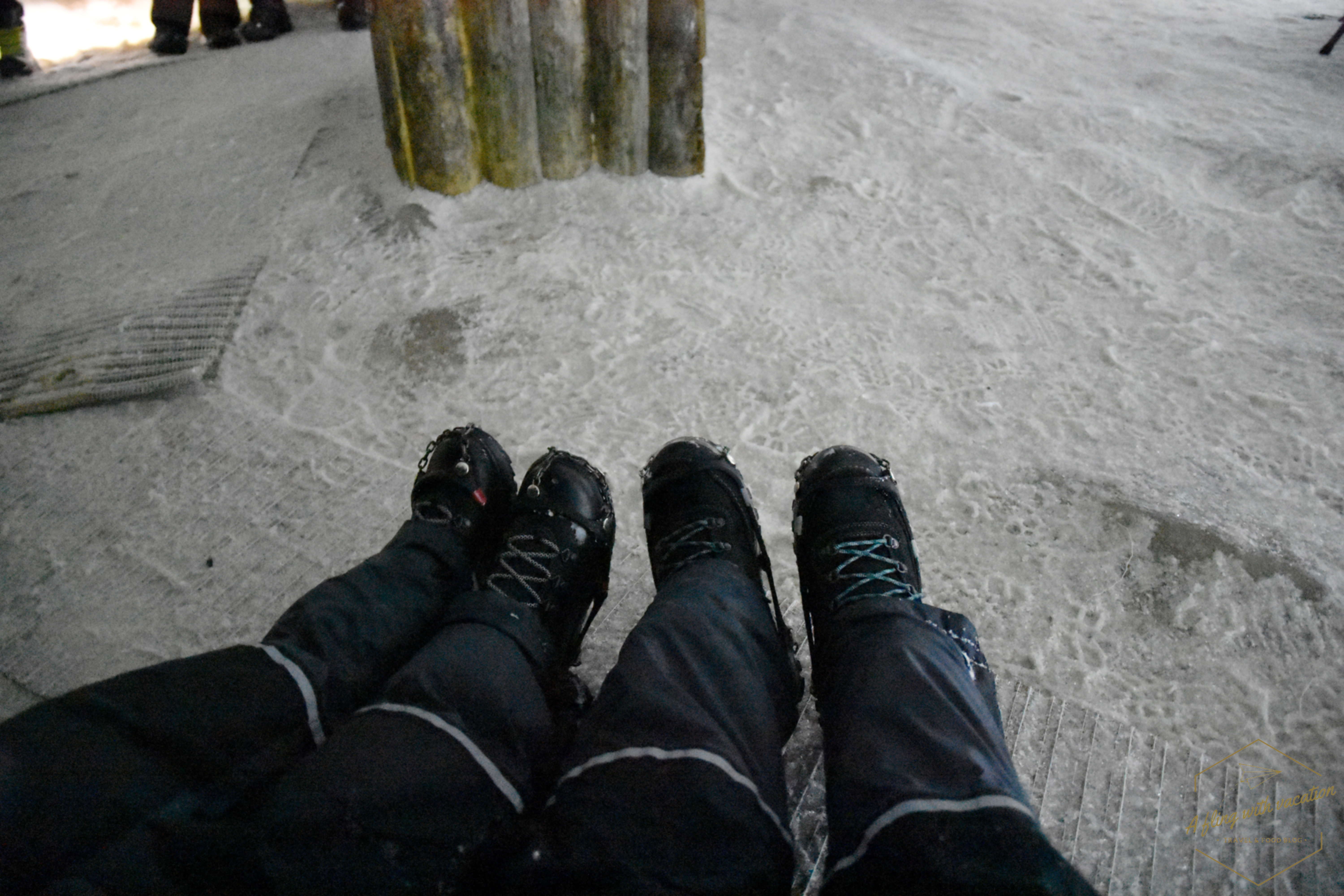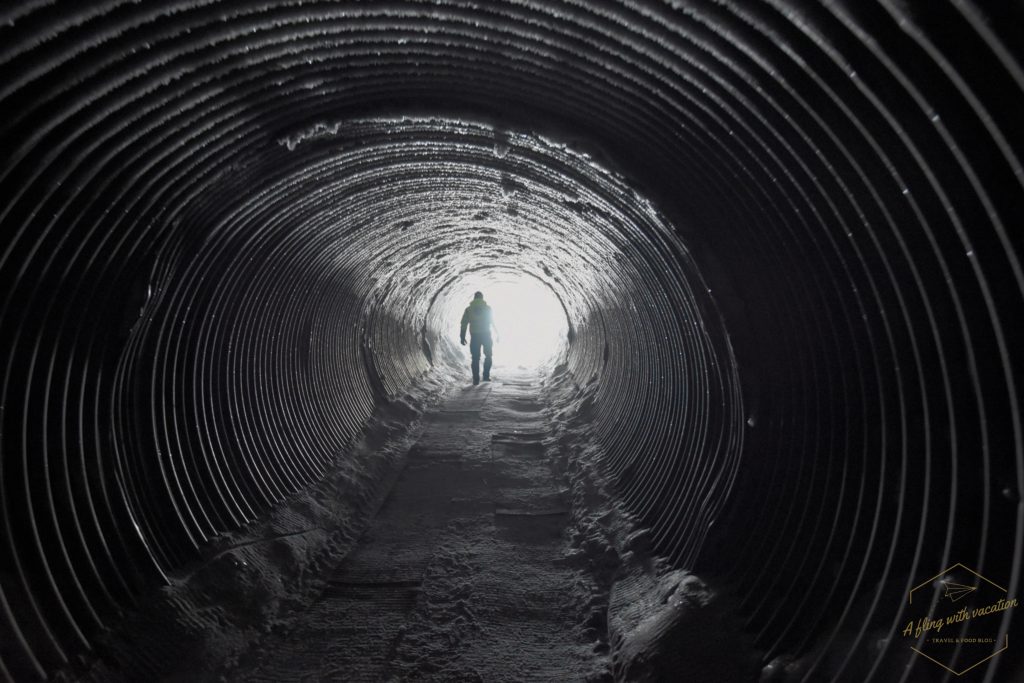 4. Jokulsarlon Glacier Lagoon:
Jokulsarlon in Icelandic which means "glacial river lagoon". A glacial lake made up of huge melting iceberg chunks that are resulting from the largest glacier of Europe-Vatnajokull glacier. These icebergs then gather at the mouth of the lake, melt-down into smaller ice blocks, and roll out into the sea.
The enormous and ancient icebergs breaking off from Vatnajökull glacier, melting down and moving along in front of you is a wonder of Iceland and is a sight one should definitely visit. This also shows the result of Global warming on one hand and the impact of it on nature.
The lagoon is a result of melting icebergs which are 1000-1500 years old and are silently drifting and melting away into the lake. It covers 18 square kilometers and reaches around 250 meters at its deepest point. It might be familiar to you as the lagoon was has been shown in the following movies Batman Begins, Tomb Raider and two James Bond movies- A View to a Kill and Die Another Day, as well as in the reality TV series Amazing Race.
5. Diamond beach:
A black sand beach next to the Jokulsarlon Glacial Lagoons where the isolated icebergs from the lagoon reaching the shore look like Diamonds in coal, in contrast to the black beach sand. The name 'Diamond Beach' hence justified as the white icebergs on the black sand appear like diamonds, as the sun rays make them shine bright.
6. Northern Lights or Aurora Borealis hunting tour:
One thing no one should miss when visiting Iceland is Northern Light Hunting. Above all the chances to spot the lights in Iceland are high during clear dark nights. We ourselves booked 2 tours ourselves, first from Reykjavik excursions which were a bus tour that took us again to Thingvellir National Park but this time at night. Second, through Elding tours which took us in the sea on a cruise away from the city's light pollution. But if driving yourself, the best is to reach a no lights pollution spot and hang tight for the lights. To know more about northern lights hunting, the apps for predictions, gear, and other essentials check post on Northern Lights.
7. Waterfalls:
Faxi waterfalls, Seljalandsfoss Waterfall, Skogafoss Waterfall, and Hraunfossar and Barnafoss waterfall out of many others.
Faxi waterfalls, we visited it on our way to Geyser Hot springs area and it lies close to geysers. A small but beautiful waterfall. It looks like a mini version of Gullfoss waterfall which is many folds bigger and powerful than this.
The Seljalandfoss and Skogafoss Waterfalls were also covered by us along the route on the Jokulsarlon glacial lagoon tour. Seljalandsfoss waterfall, located in the Southern Region in Iceland, has a height of 60 m (197 ft). It is a part of the Seljalands River and originates in a volcanic glacier called Eyjafjallajökull. It is undoubtedly, a beautiful waterfall. One can walk around the waterfall to admire its beauty. During summer visitors are allowed to go behind the waterfall in a small cave that is closed in winters as it's very slippery and dangerous. Skogafoss is one of the most famous waterfalls in Iceland which is firstly, easily accessible being next to the Ring Road and is only about 2 hours drive from Reykjavik. It's a massively tall waterfall surrounded by snow and one can climb to the top from where you can see and hear the waterfalls.
We visited Hraunfossar and Barnafoss waterfalls while we were going for our Into the Glacial tour at Langjokull Glacier. Hraunfossar which means "Lava Waterfalls" looks like a collection/ series of multiple small waterfalls sliding from between the rocks and ending up in the big main river. As a result, the small and big streams, look like coming out through the rocks into the main river. It does portray a very beautiful sight. Barnafoss meaning "children's falls" lies next tot he Hraunfossar falls.
8. Hallgrimskirkja Church, Reykjavik:
The most famous church in Reykjavik, and also the largest church in Iceland. It's a good spot to visit and one can even go to the top of it through an elevator for the view of Reykjavik from the top above. It is located in Reykjavik and is visible through the city roads.
9. Icelandic Horses:
Petting and clicking a few pictures with the Icelandic Horse is totally understandable and essential when in Iceland. These are very friendly and warm animals and can be spotted at most spots near the ring road and around. Don't go trespassing inside private properties to see the horses, you can take permissions to get in to pet them. But one thing: do not call them ponies that really hurts everyone there! 😛 Here is all you need to know about the Icelandic Horses!
The Icelandic horses are the prettiest in the world, even with the small stature, refrain from referring them as a pony. Icelanders tend to get insulted when someone refers to their horses as ponies.
Sure are little but strong and are pretty muscular and in winter they have long shaggy fur.
Also, very friendly, and famous for their temperament, they love being around people and are also great as therapy horses.
They came to Iceland from Norway 1100 years ago. They are said to be extinct outside of Iceland.
Furthermore, these horses have five different gaits, two of which are specific only to them- the tolt and flying pace.
Also, Icelandic horses have heavy double layer coats and are pretty hairy to help protect them against the extreme Icelandic climate.
10. The Lava Centre, Hvolsvollur:
If you are interested to know the history of volcanic eruptions and other live volcanos. You may pass various Volcanoes while driving through the nation. We visited the Lava center as a part of our trip to Jokulsarlon Glacier. We watched a short film about the history of the volcanic explosion in Iceland.
11. Lagoons, hot springs, and Geothermal spas:
Blue Lagoon, Krauma baths, etc. The Blue Lagoon is a geothermal spa and the famous one amongst people. The water at the lagoon is said to have healing properties and it is rich in minerals, including good bacterias. At the lagoon, they also provide you silica masks. It is a magical and must-visit attraction when visiting Iceland.
A Tip: In my opinion, the blue lagoon is super full of crowd to have a personal and more luxurious experience. As a result, I would suggest getting one of the private treatments and visiting other Geothermal Spas around Iceland.
Places and things to eat: (Vegetarian-friendly)
Shalimar: Indian & Pakistani Cuisine restaurant where we had a buffet dinner and filled our stomachs to Onion Pakoda, Mix Vegetable, dal, Naan and Sweet Dish.
Bazilika: Napolitana pizza,
Austur: Indian Cuisine fine dine. Reservations recommended. We tried the Masala Chai and the Chilli Mojito for drinks and both are a must-try. We ordered Kadai paneer, Cauliflower Broccoli and the chicken Rajasthani. The food is decent, hence, just don't over experiment as we did with cauliflower Brocolli (which personally, I won't recommend). But the paneer was nice.
Babalu Cafe: Hot chocolate, Chai Latte, and grilled Pesto, cheese & tomato sandwich. A must try cute, homely cafe with amazing delicious choices to order from.
Restaurant Husafell: Pizza, hot chocolate, salad and pasta.
Tour operators (for booking the trips from that we tried):
Firstly, Reykjavik excursions: they offer a wide variety of tours and pick up and drop off facilities. So book the tour that interests you most from here. It is going to be a big group of people for the tour so in case you want a more personalized experience look for either driving around yourself or more personal tours like the helicopter, etc. which are available from different operators.
Secondly, Elding Company: this is another great company where you can book a lot of other experiences from. We did the Northern lights tour from here on a cruise and the trip, as well as the guide, were amazing.
Furthermore, Into the Glacier tours: the official site of operators that take you into the Langjokull glacier cave also offers many tours to choose from.
Some Tips:
A Tip: In case you are not driving by yourself do book your tours in advance so as to save time, last moment hassle and plan the travel easily. Sometimes, the operators cancel the tours especially for northern lights hunting due to weather conditions. Also, try contacting other operators who might be running the tour so you don't miss any opportunity to spot the lights.
Like: Our northern lights tour got canceled with Reykjavik excursions for the first night. Hence, we booked our tour with Elding tours for the night aurora hunting cruise and saw our first lights. The next day when the Reykjavik excursions tour was operating, we went again to hunt the lights at Thingvellir National park. We witnessed the best of them as they came dancing at us. YES! lucky us to have witnessed the Dancing lights. And that was an experience of a lifetime.