Saariselka, Northern part of Finnish Lapland (Lapland is Finland's northernmost region), well connected through the Ivalo Airport. It is almost a 25 minutes drive from Ivalo Airport. This place is a hidden gem that offers a world full of opportunities for travel enthusiasts.
Lapland is definitely one of the best place to see the Northern Lights also called the Aurora Borealis in Finland as the chances are very high and also one of the best destinations to visit. One of the best areas in Lapland to spot northern lights is Saariselka. The Northern Lights dance in the night sky for most of the winter nights here though they do not occur every night and can't be guaranteed for any particular day. During summer the midnight sun shines for about 2 months hence no northern lights are visible. Saariselka is close to Inari village and the Sami culture is still very much seen here. Expect the most wonderful experience of your life here.
Some important Information
Above all, before jumping onto the details, here is the most important information that all travelers need to know before traveling to Denmark.
---
Currency:
Euro. All the restaurants and hotels also accept cards but carrying a few currency notes to be on the safer side never hurts anyone.

Visa:
Visa for Schengen States. Check if you require a visa and in case if you do, apply for one with the required documentation. For all information to obtain a Schengen Visa check here.

Weather:
This part of Finland being among the northernmost part is usually very cold in winter months usually from November to March with temperatures ranging from -40 degrees Celcius to 20 degrees Celsius in summer. During March when we visited it was pretty cold ranging from -13 to 3 degrees Celsius, with some snowy days and nights and sun out someday.

My Travel Essentials list: Snow Boots(must have) for pretty much whenever you get out, warm wool socks, sunscreen, moisturizer as in such cold temperatures skin gets pretty dry, Snow/ Rain pants and snow jackets or arctic suits(Travel essential) to keep you warm and insulated, Layers of clothing (highly recommended at least 2 layers, more or less depending on your tolerance for cold), adapters and portable chargers, lip gloss (a personal essential).

Timezone:
Finland like most of European countries uses the Central European Time (CET) from October to March, that is during winters. CET is 1 hour ahead of Coordinated Universal Time(UTC). But, from March to October that is in Summers starts the Daylight Savings Time (DST) As a result, time zone switches to Central European Summer Time (CEST) which is 2 hours ahead of Coordinated Universal Time (UTC).

Accommodation:
Kaksluttanean Arctic Resort, Saariselka: The most beautifully made resort with various different types of accommodations available to choose from. The room category was Kelo-Glass Igloos. Amazing resort, luxurious rooms and what a beautiful place to be at.

Languages:
English, Finnish, Saami, Swedish.

Electricity:
Sockets used in Denmark are Type C and F. So carry your Adapters in case need be.
---
Saariselka and the dreamy Resort- Kaksluttanean Arctic Resort:
HOLD YOUR BREATH GUYS because the dream fairytale begins here and now. The Kakslauttanen Arctic Resort, Saariselka and with Kelo-Glass Igloos is one of the best romantic and luxury resorts. Isn't it exciting to think of living in an Igloo Chalet with private Sauna, fire-place and Kitchenette? Above all, the Igloo to hunt the Aurora borealis/ Northern lights right from the cozy bed beneath the star lit sky with your loved one. What else do you want for a romantic getaway with your loved one! Right?
The hotel also makes you carry the luggage by yourself on a sledge. A crazy experience, on snow-covered paths dragging the luggage on a sledge. The reception gives a map of the resort and briefs you with information of the resort along with all the available and must-try experiences and activities.
A TIP: I would recommend a Kelo-glass Igloo room instead of the Glass Igloo rooms. Firstly the glass igloos are really small in size for even 2 people to stay in one. Secondly, they have a very small toilet area and the bathrooms are shared amongst the igloos for a shower. While, the Kelo-glass, a bit pricey, it has enough space for 5-6 people to sleep live in. One bathroom, personal sauna, well-equipped kitchenette, and fireplace. Glass Igloo attached to the chalet is perfect to enjoy the holiday with luxury to the core.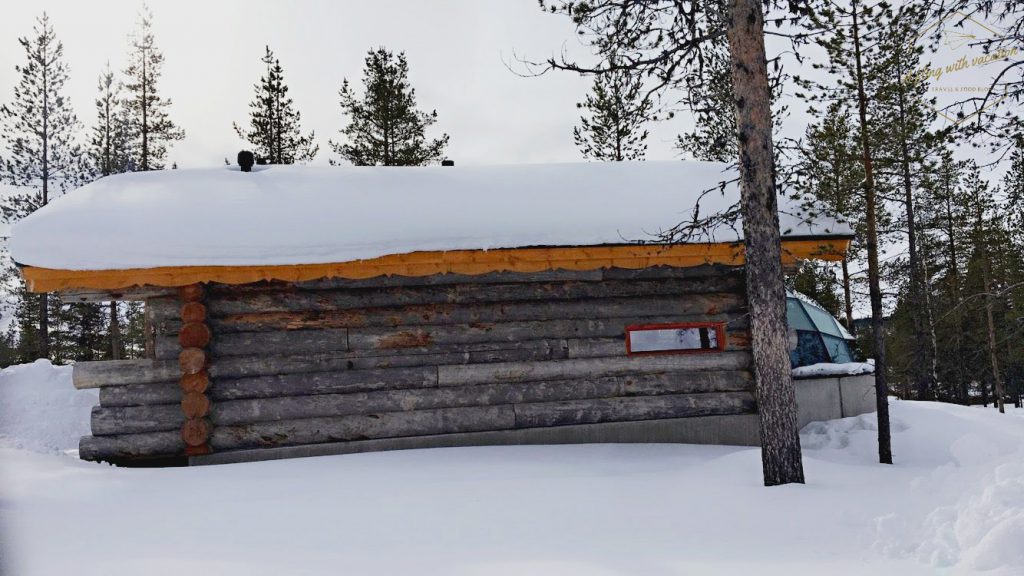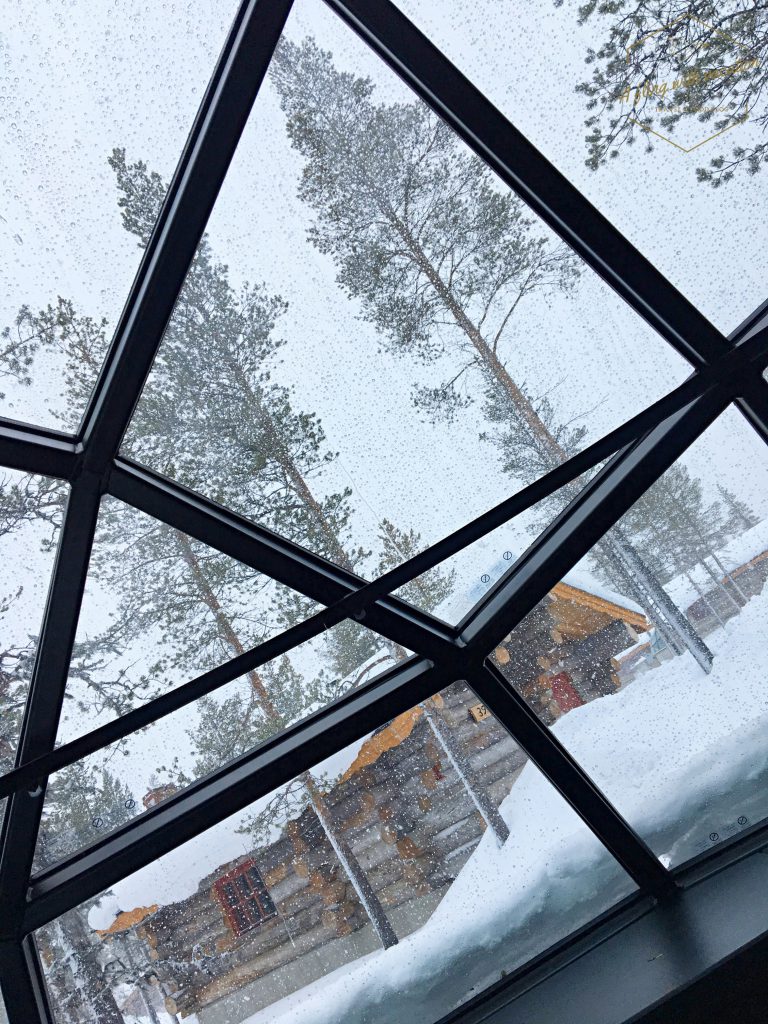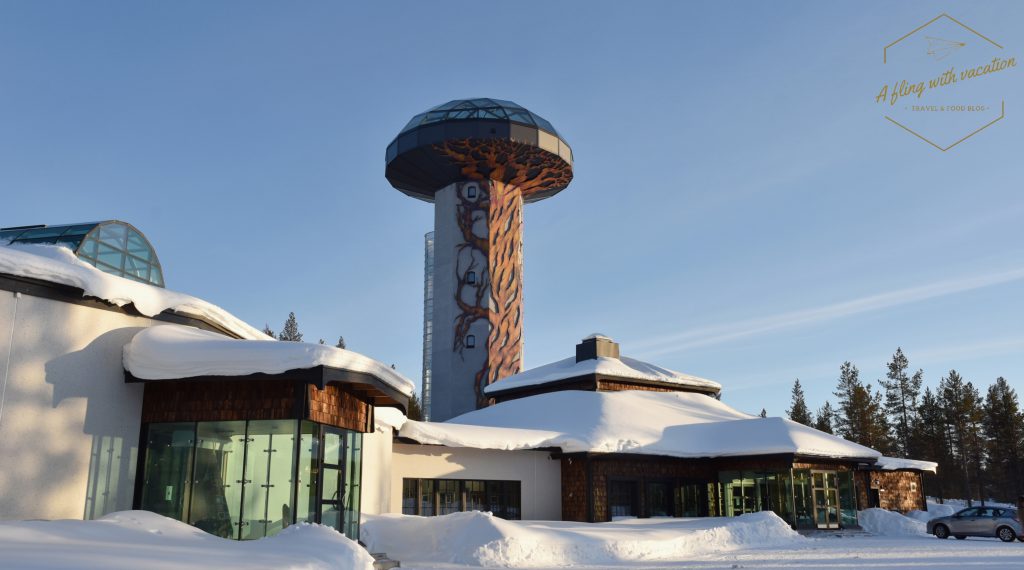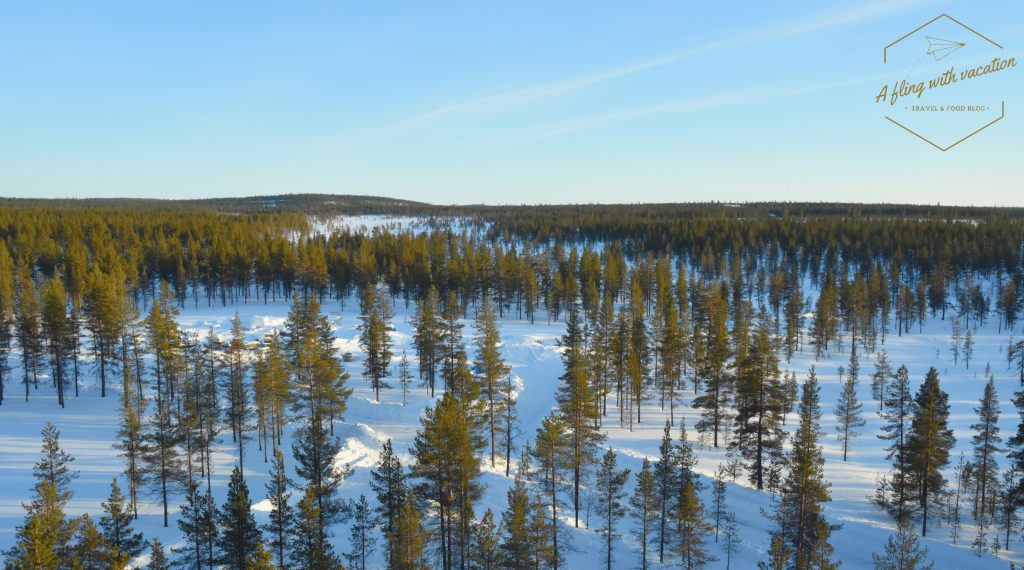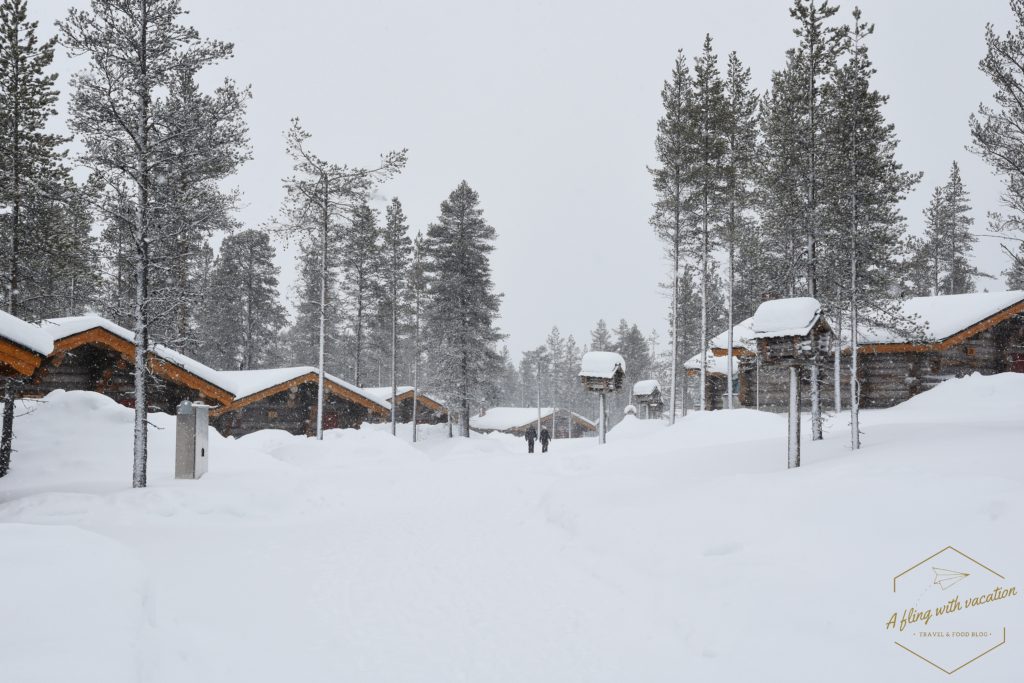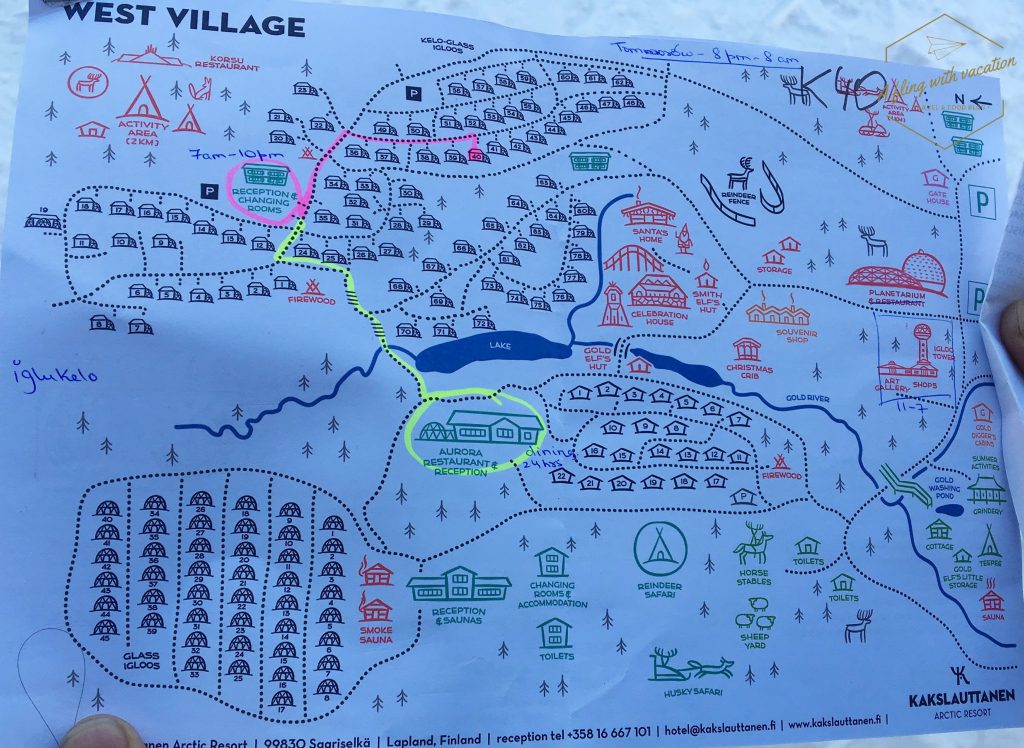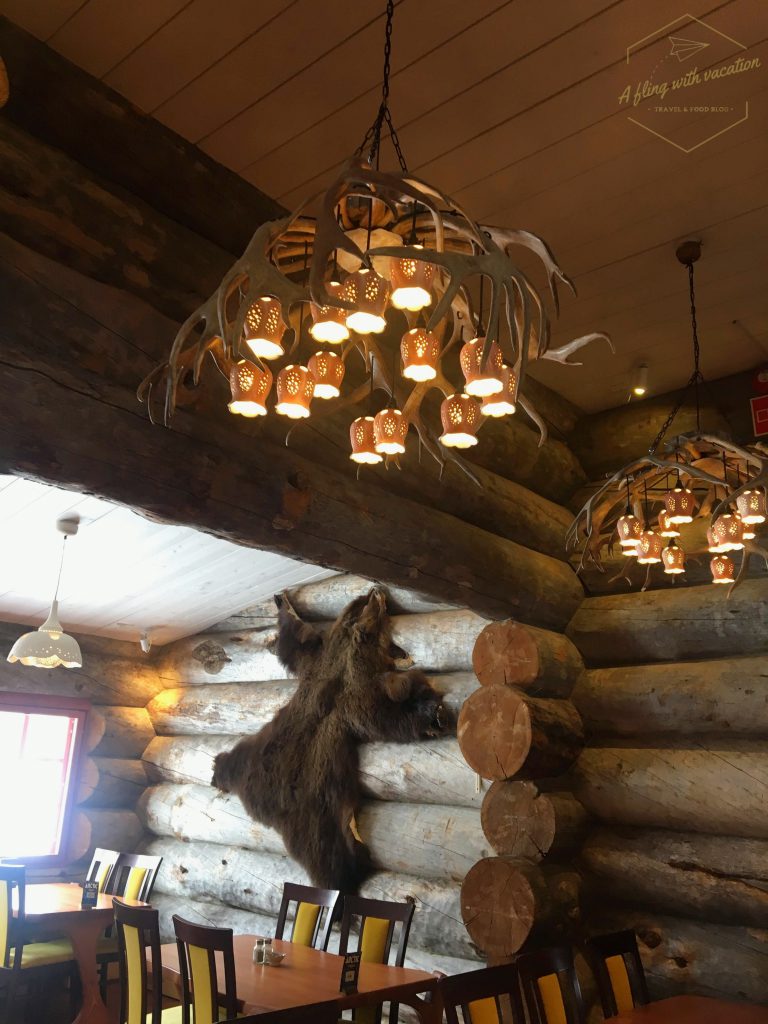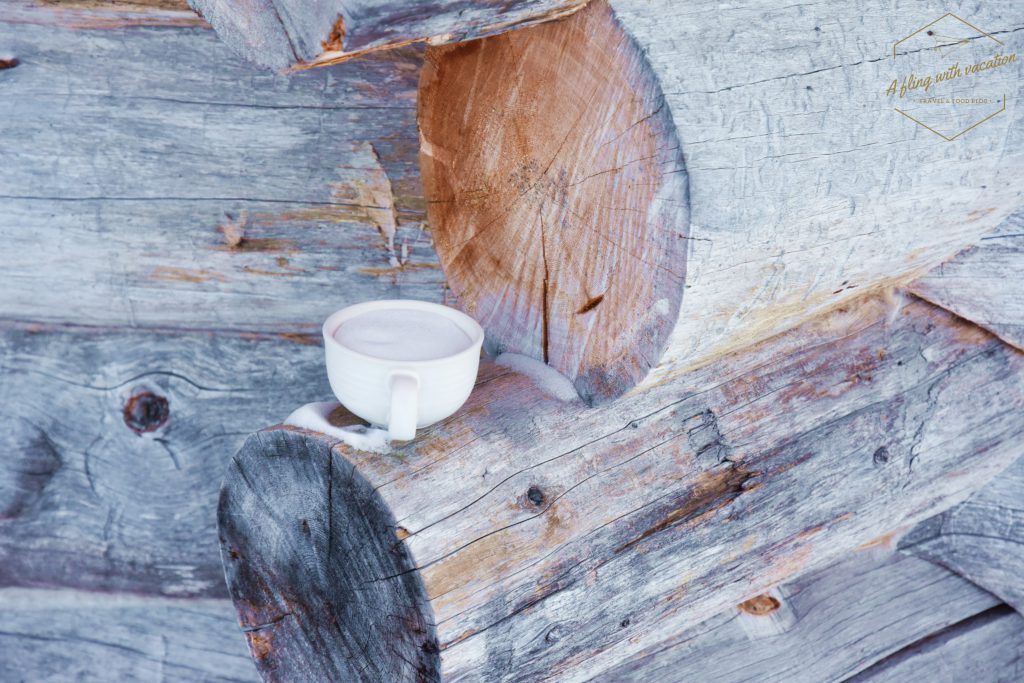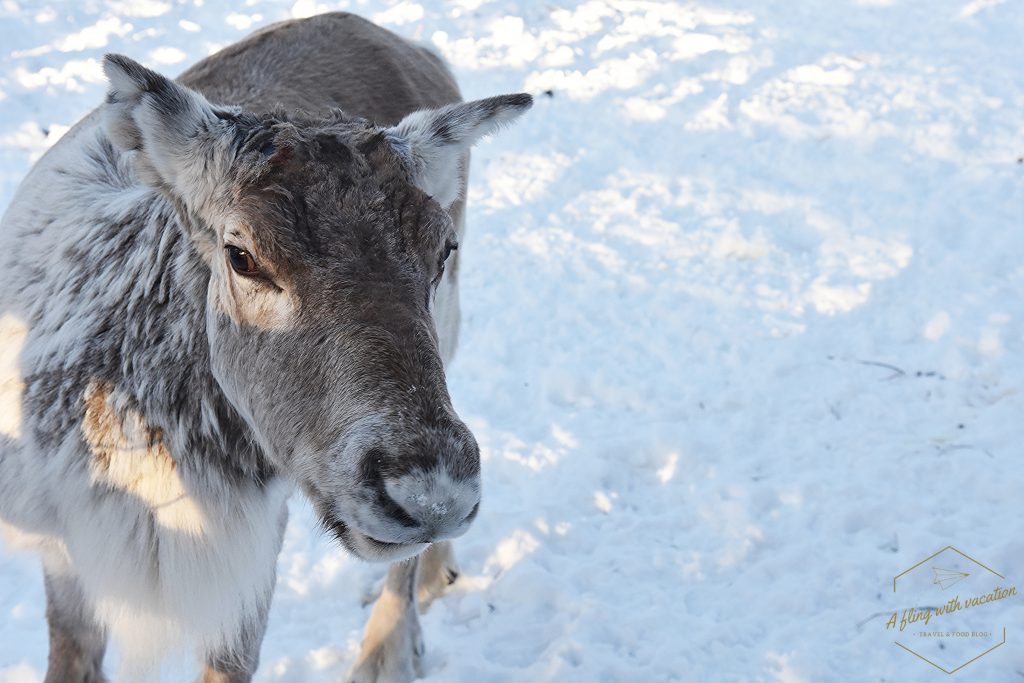 Top Things to do when in Kaksluttanean Arctic Resort, Saariselka:
Although, many hotels, chalets, and resorts are around in the Finnish Lapland area near Rovaniemi, Saariselka, etc. We chose this for the simple reason it had everything we wanted for our trip.
You really need to exlpore the resort. Yes! the resort with snow all around also multiplies its beauty. A lot of other free access places are around the resort include:
Reindeer Farm– go catch glimpses of some Reindeers and maybe these camera-shy creatures might come to you for a picture or two, we held a branch of the tree to call them to us. We caught glimpse one of the most mesmerizing white reindeer with beautiful horns.
The Igloo Tower at the resort from the top of which there is a 360-degree view of the resort and a souvenir shop at the bottom.
Restaurant and the Igloo restaurant Bar.
Souvenir Shops that even have original reindeer horn souvenirs.
Not to forget Aurora hunting right from your igloos! And the rooms are equipped with Aurora alarms that is if the lights decide to show up the alarms will buzz so even if you sleep off you don't miss the chance of catching them.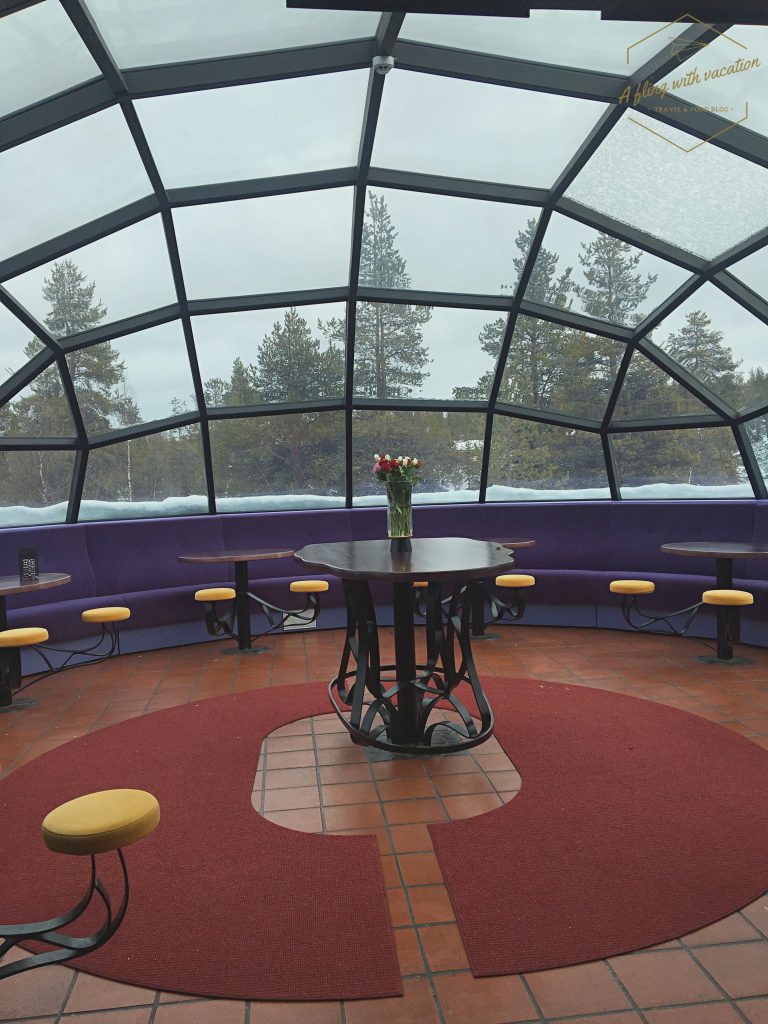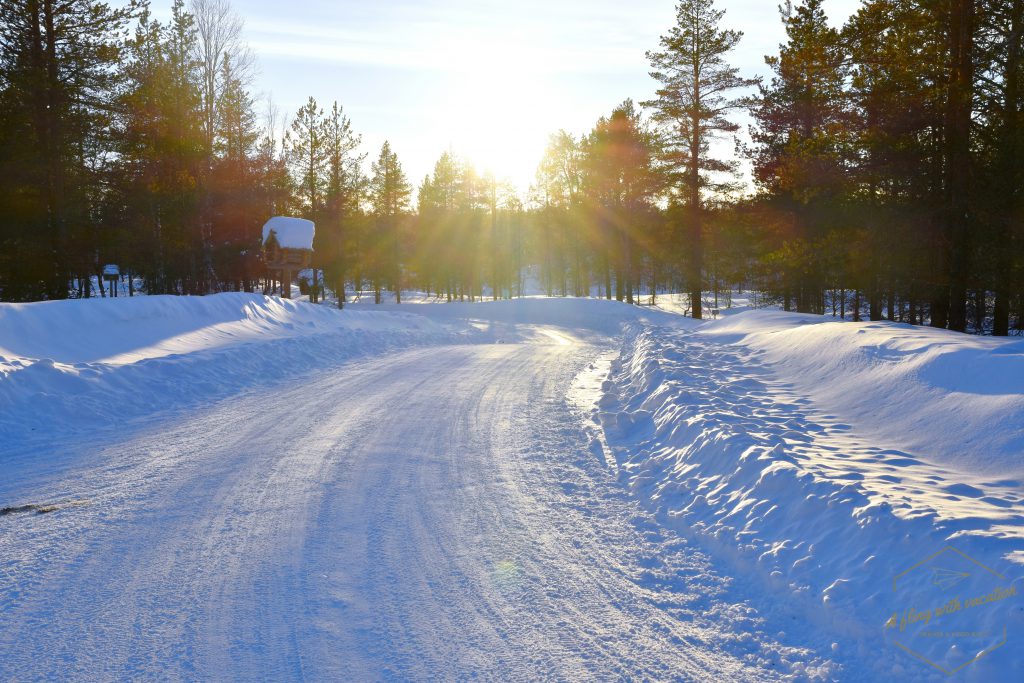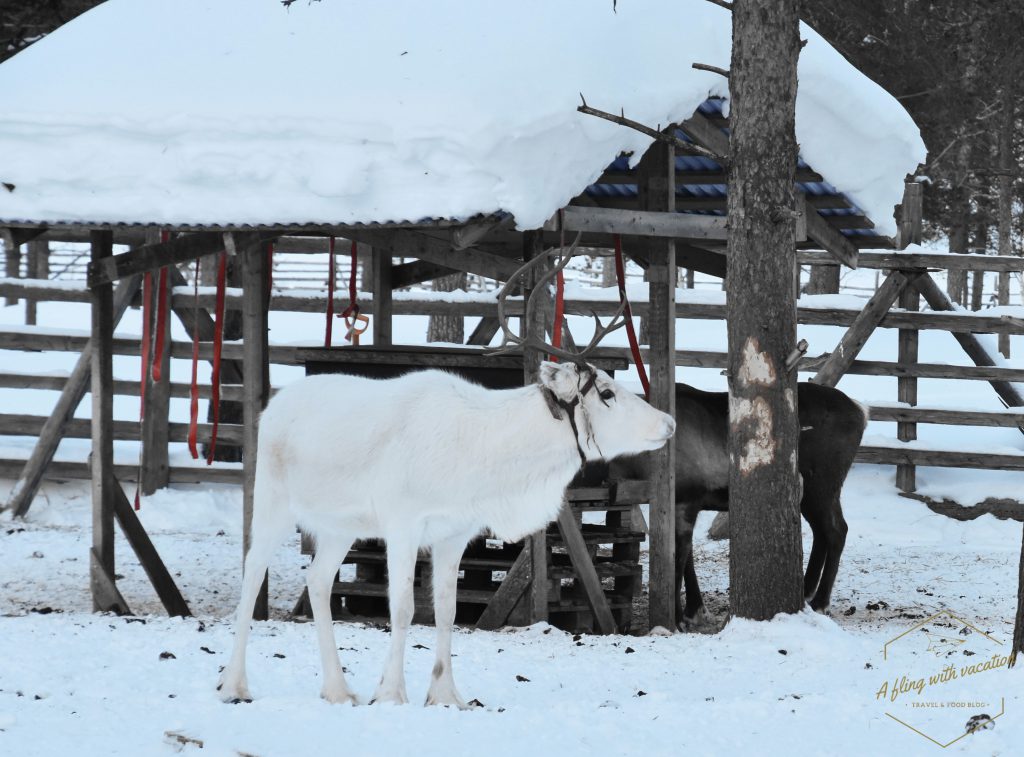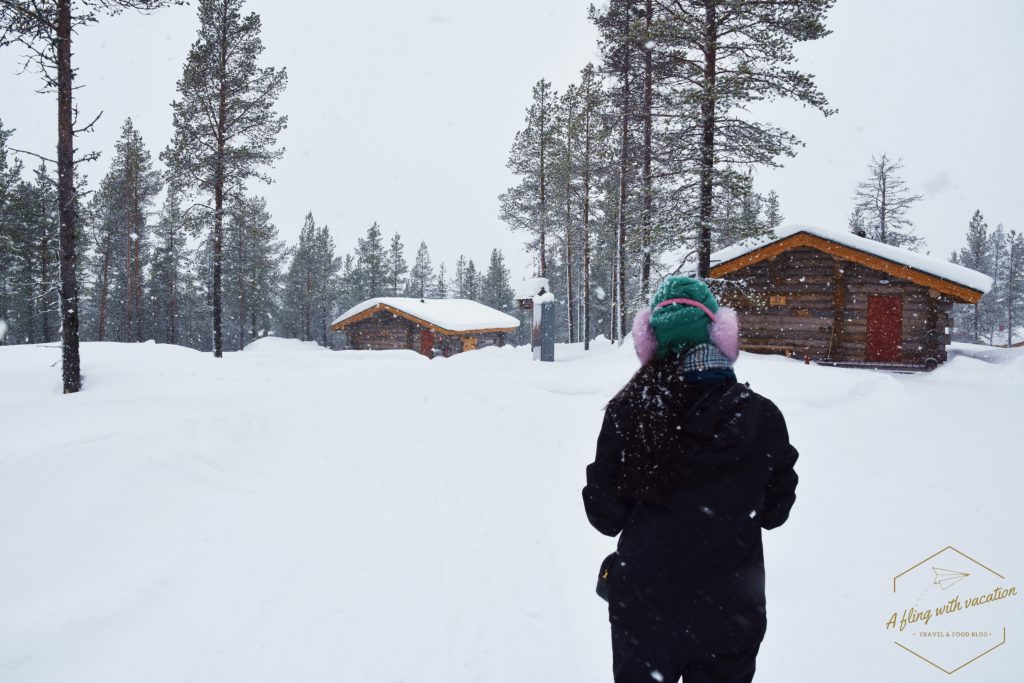 The other fairy tale, lifetime experiences/ activities that you must try:
Though these are paid experiences, but these are worth every penny and memory. Trust me you will carry the sights, scenes, and adventures with you in life.
1.Snow Mobile Ride (2-hour aurora hunting):
We did the Aurora Hunting night ride for 2 hours. Temperatures went down to -3 to -4 degrees and it felt worse during snowmobile ride with cold wind slapping against you. At the ride they rent provides Arctic gears, boots & helmets, which you must if you don't have yours.
During the ride a snow mover came on the path of the snowmobile ride, so we had to pass through the soft snow. During which we got imbalanced and fell into the snow. As much fun it sounds it was freezing cold and falling into snow didn't really help out. Thanks to the suits these snowmobile guys provided even wearing like 4-5 layers weren't enough apparently! Thankfully they stop, under the huge tent between rides and offer hot berry juice, some time off inside around a bonfire. After a break, we continued with the ride but to our sadness, we couldn't spot the lights tonight. The weather turned cloudy and it snowed the whole night.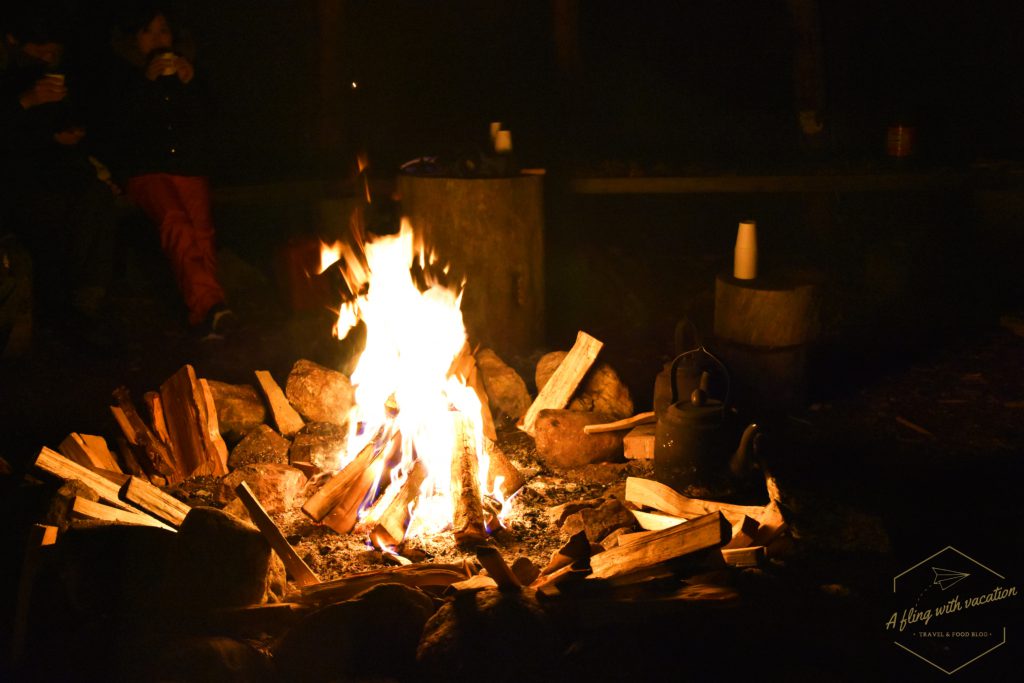 2. Reindeer Ride (2-hour aurora hunting ride):
We opted for the night aurora hunting trip. Amazing experience and a childhood dream come true to ride a reindeer. As the song sung Rudolf the red-nosed reindeer had a very shiny nose.. and this was the mantra for me while riding. No, the nose doesn't shine and it's not red. But reindeer ride is once in a lifetime experience and why not do it when you can and have the chance to.
The sky was clear and as a result, the stars shined bright in the sky. The reindeer ride is a relaxed just sit and enjoy kind of a ride. The ride is not as fast as the husky ride, neither do you have to control the reindeer's direction like in husky. On top of everything, to make you more comfortable they also provide blankets to keep you warm during the ride. The timings for the rides worked out the best for us because if we did reindeer ride in the day would probably have missed the majestic sky of the north pole. Similarly, doing the husky ride in the night would probably make it a bit tricky to control them effectively.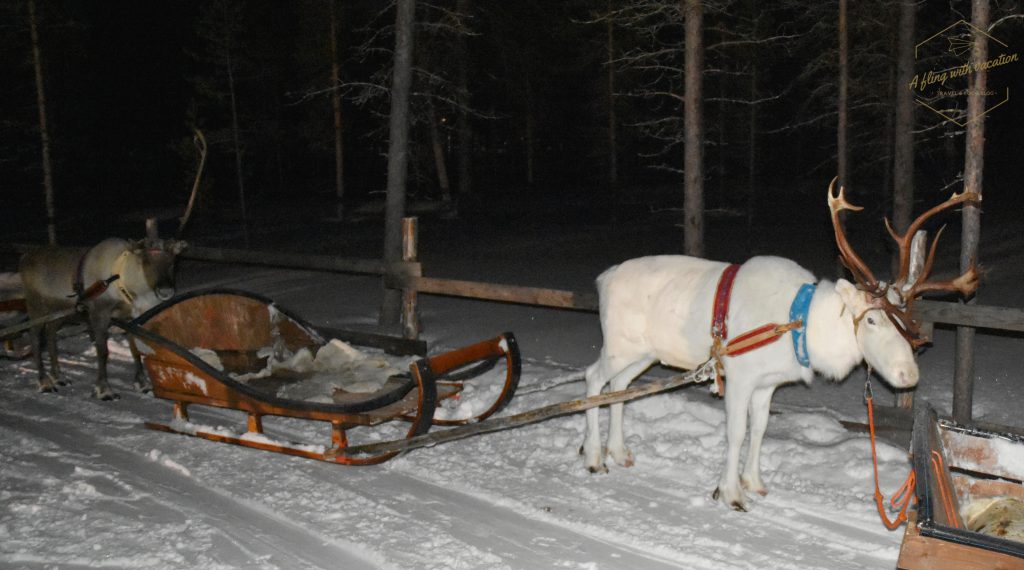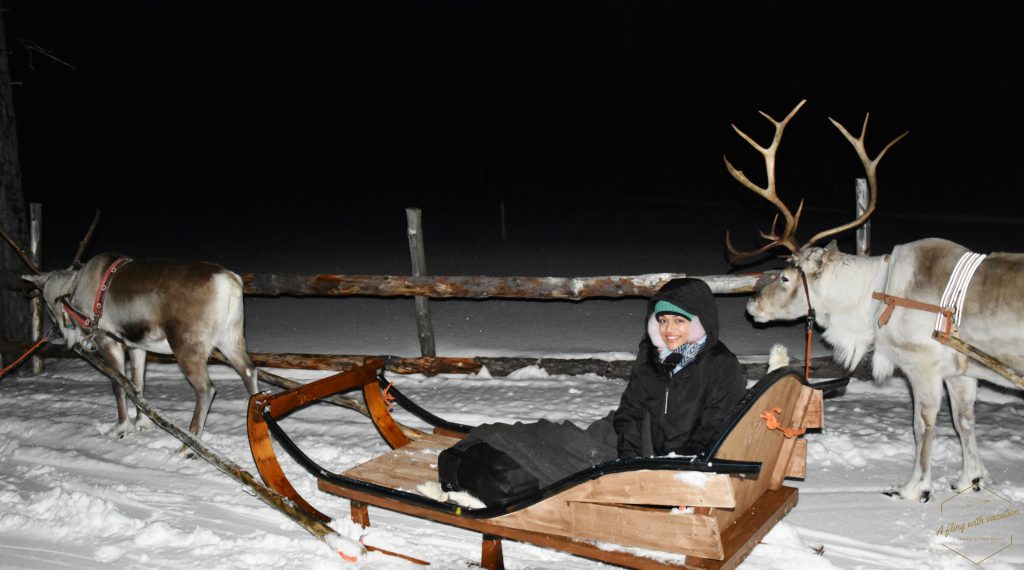 3. Husky Ride (4 Hours):
The best experience of all. A must do guys! Above all, it was snowing and the experience of the ride during snow is magical. Somethings just can't be expressed in words and this is one of it! These small, powerful, excited and strong Siberian Husky dogs are to die for. This ride was the best experience for me, I totally loved it also the memories they gave are for a lifetime! The time definitely just flew by.
Later we were offered lunch the traditional way after the ride. We had vegetarian soup and fish soup for options with breads (A Tip: mention it when you book the 4 Hour ride of having a vegetarian option for you). The soup is not the usual one, the Finnish take their soups very seriously. They cook it for hours (around 7-8) that too in some specific utensils, directly on the flame to get just the right thickness and texture. Post lunch we met the Husky puppies (4 months old) and the owner of the farm has a tradition to name the new born dogs on their 6th month birthday. How cute is that? Not as much as these puppies for sure!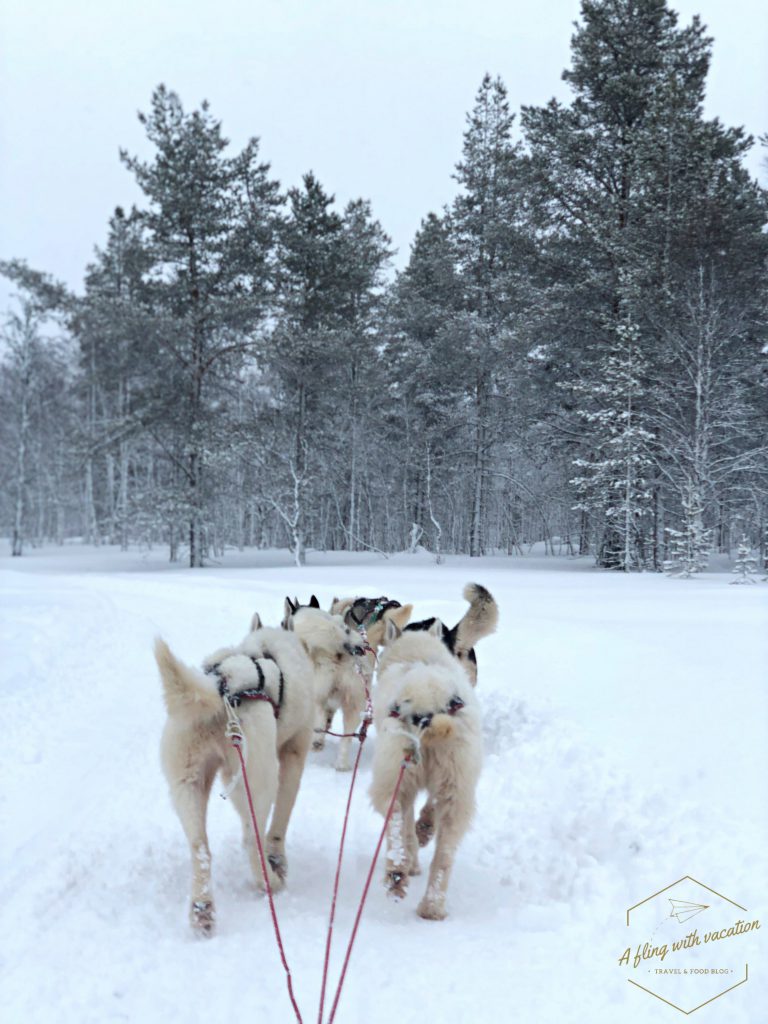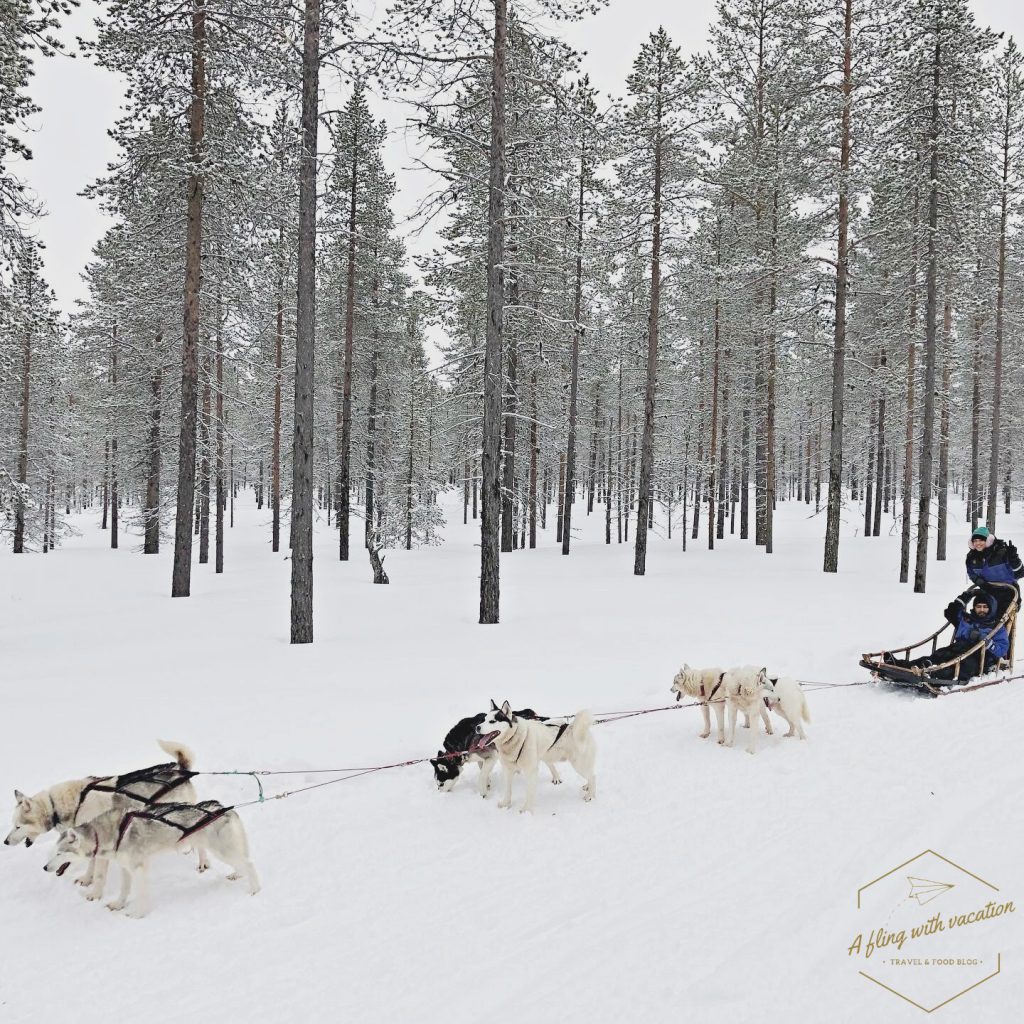 4. The Santa's house:
A fun activity house that the resort had opened for kids and everyone who is a Santa Fanatic.
5. Aurora Hunting tours:
There are a lot of tours to chose from like the snow mobile, snow tank, reindeer sledge, husky tours, etc. Check out blog on Northern Lights/ Aurora Borealis to know the essentials and checklist before you plan to go hunting these magical lights.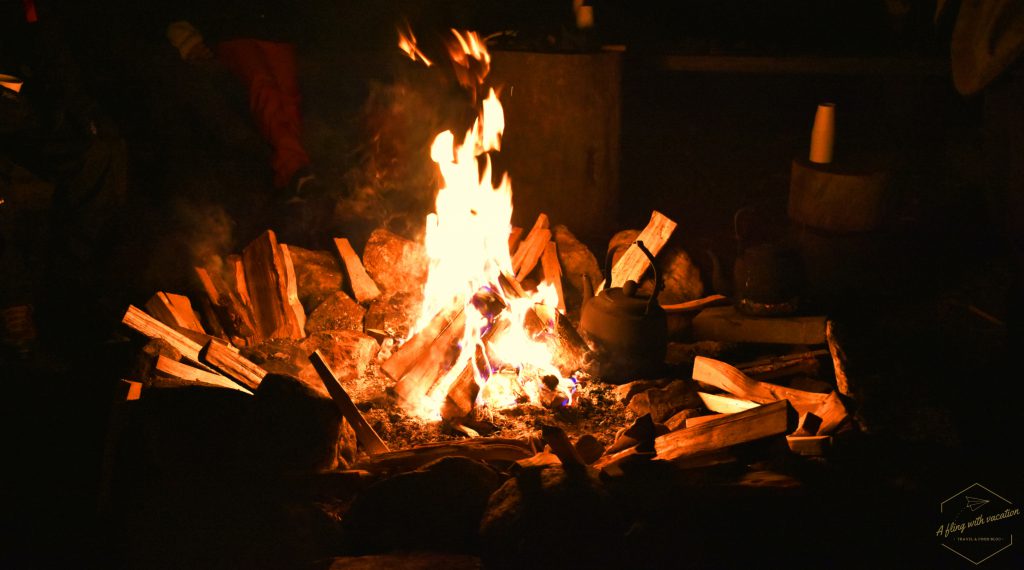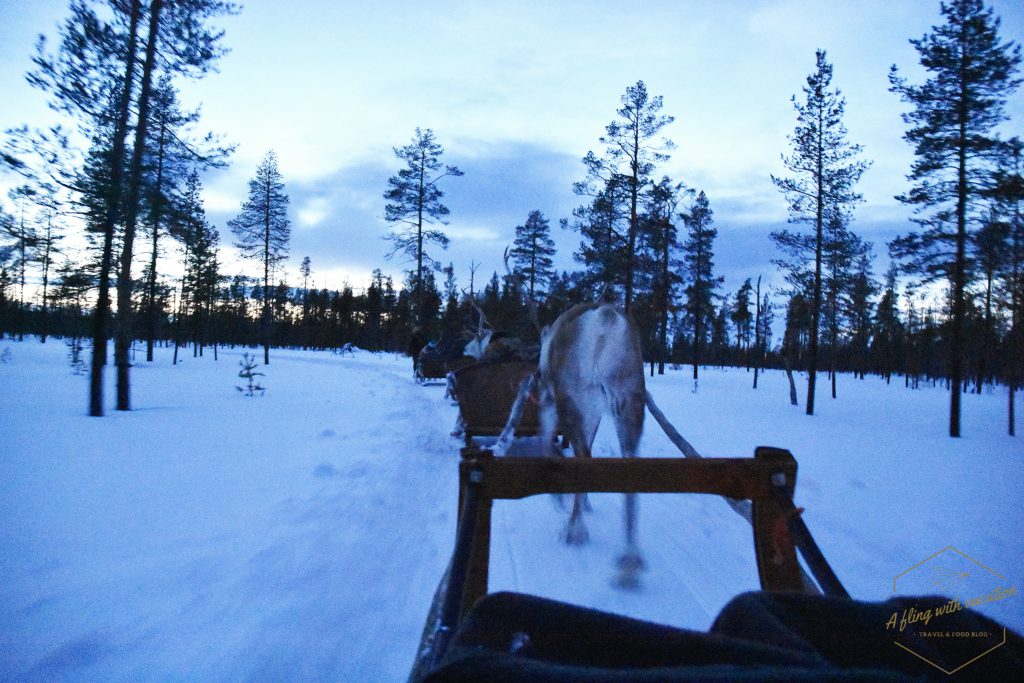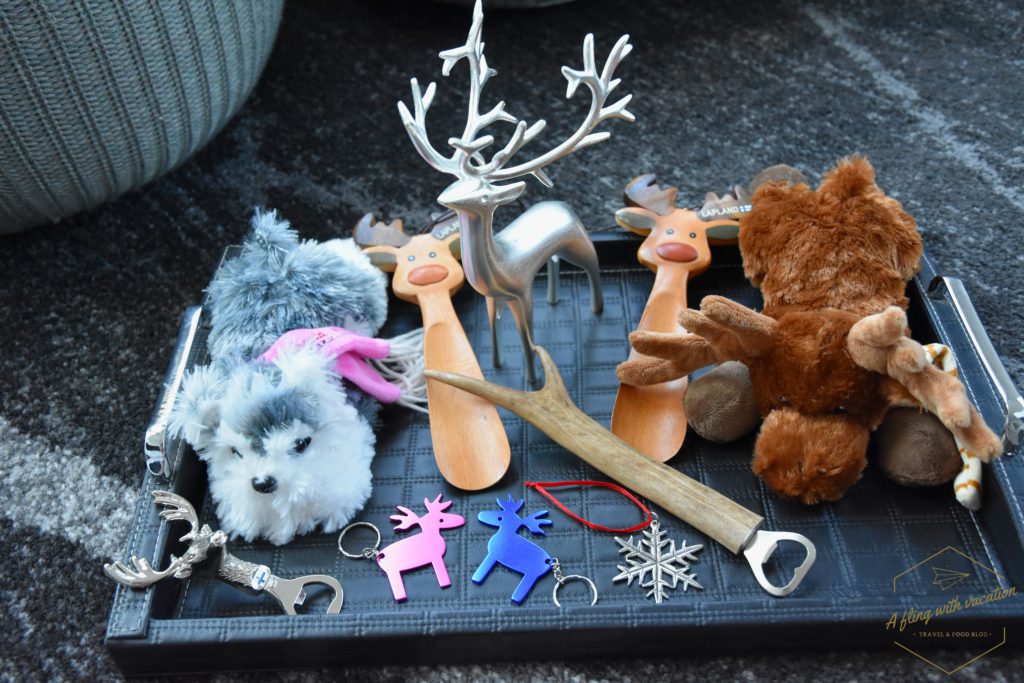 Other Important links you might need:
Northern lights hunting: Check out the blog on Northern Lights/ Aurora Borealis to know the essentials and checklist before you plan to go hunting these magical lights. This is a must-do a thing here and if you catch the lights you will know why is it a must-do!
Hotel bookings: For all available options of hotels check here. Also, another option is booking a remote chalet for yourself on Airbnb. For $30 off on your first booking on Airbnb use code:
Flight bookings: the Easiest way to reach Saariselka or Finnish Lapland area is through Ivalo Airport, from where you can take a cab or take hotel transfers to and from the airport. For all connecting and cheapest flight available check any of the following links: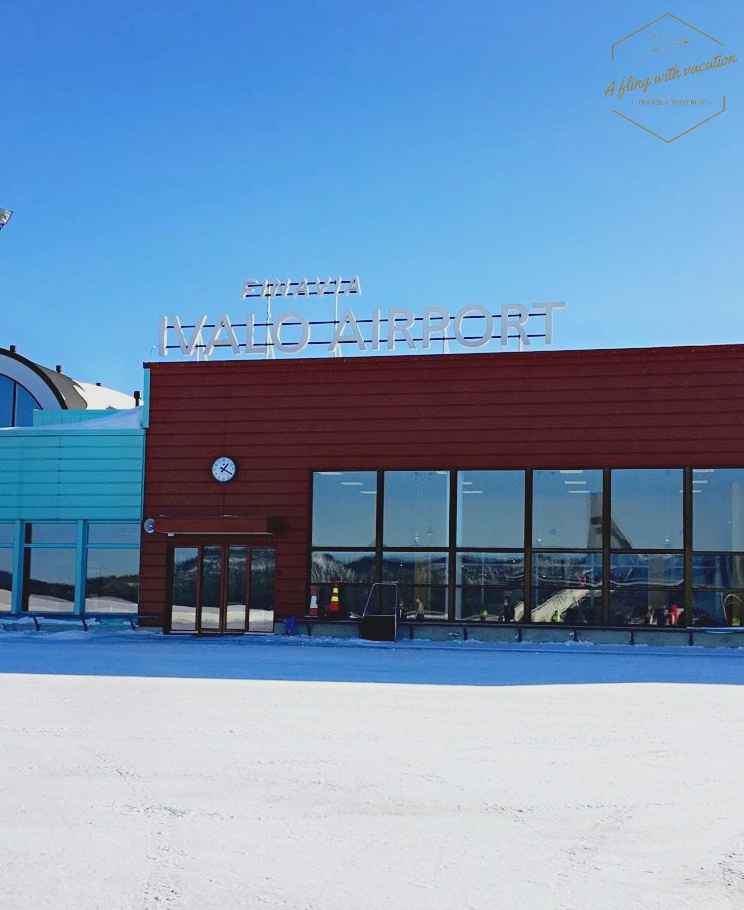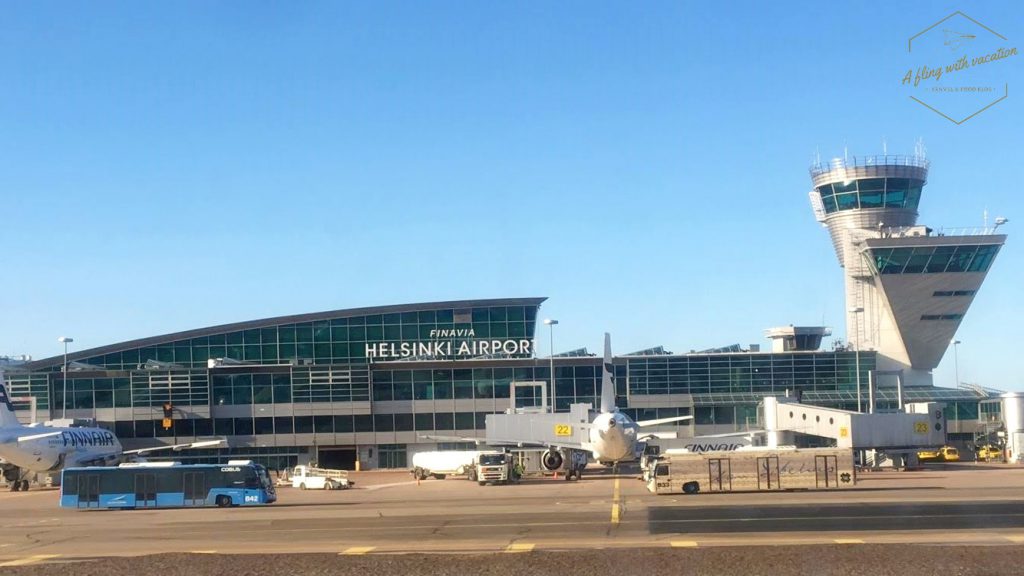 For a detailed description of what activities to do, tips and our experience on them visit the Blog titled Nordic Countries- Heaven and perfect fairytale destination on Earth.