If you are planning a weekend trip, Mount Shasta is the perfect place to go! The nature and beauty of this place are sure to leave you awestruck at some point in your trip. It's the perfect place for natural Californian Adventures with many amazing hikes, mountains, lakes, and activities to choose from apart from sightseeing.
Located in the northern region of California just about one hour north of Redding California, Mount Shasta stands tall at 14,179 ft. and makes a picturesque view while driving around the area. It is a perfect weekend getaway from the bay area, to relax and soak in nature, beautiful waterfalls, and stargaze.
So read on for a short or long weekend getaway to Shasta featuring amazing hikes leading to cascading waterfalls, caverns, a guide to a day at Lassen national park, and food joints around.
WHERE I STAYED
This trip was my first to Shasta, so I wanted to explore Mount Shasta, McArthur-Burney Falls Memorial State Park, and Lassen Volcanic National Park. Looking at the itinerary we decided to settle in Redding as it was the most central point and had all that we needed for our stay. We went as a family and friends group so we decided to book an Airbnb called "All Inn" at Bethel's front door. Jenny was a wonderful host and was very accommodating too. Due to some last-minute issues, a few of our plans were delayed and Jenny was very adjusting to the timing for check-in and check-out.
To look at Airbnb we stayed at click here!
Please Note: This is not an affiliate link, I am not receiving compensation for this post.
There are many other options to choose from in redding. The Sheraton hotel at Sundial Bridge is a great location to stay too.
THINGS TO SEE + DO IN SHASTA
Lake Shasta Caverns: This was about 17 miles (25-30 mins) drive from Redding. This gem of a place is a must-visit on your trip to Shasta. These natural limestone caves are about 250 million years old and reveal a dark but well-lit cool cave with stalagmites and stalactites and shining limestones.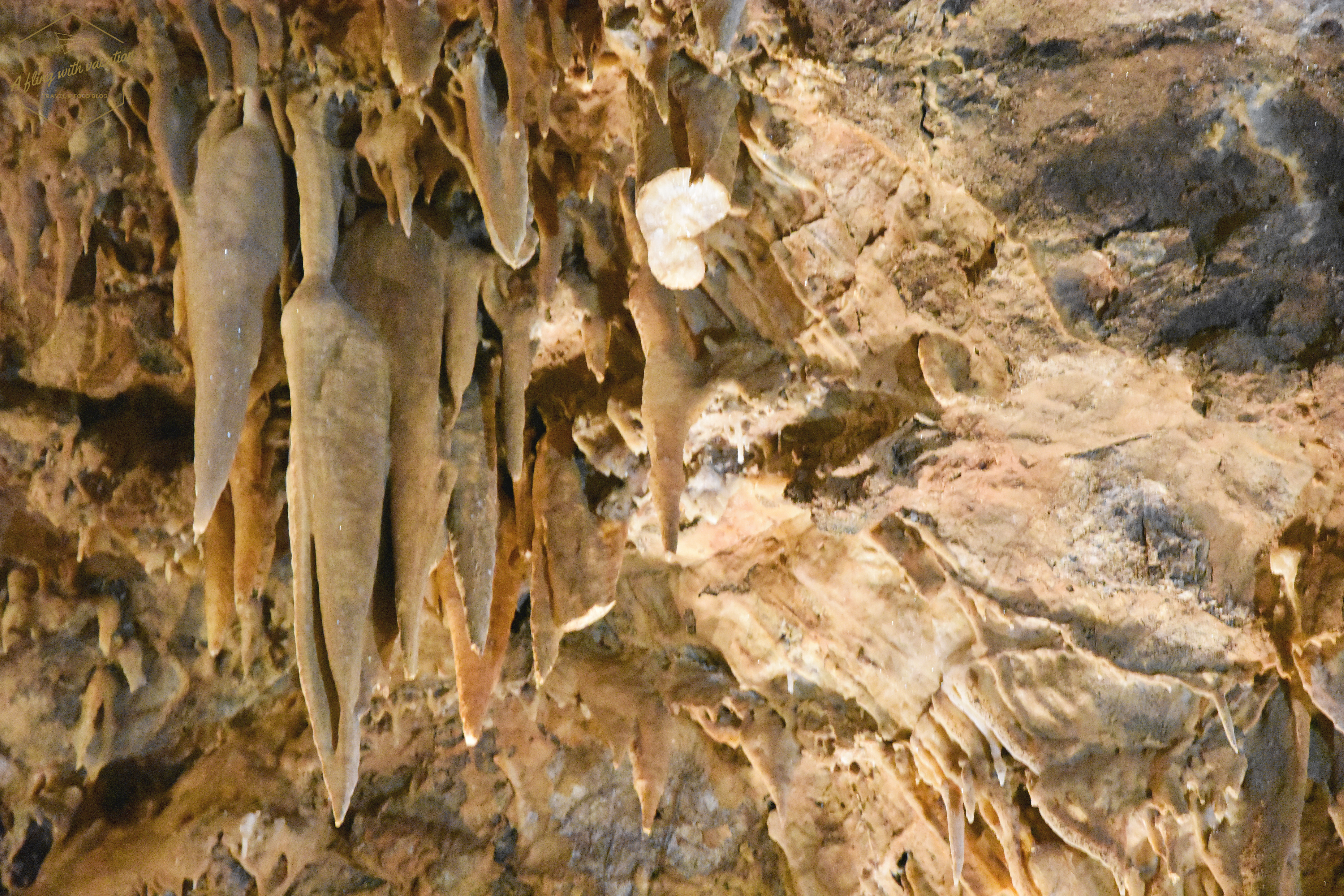 The caverns are accessible only via guided tours. The tour begins with a short bus ride then boat ride on beautiful Lake Shasta and then again a short Bus ride. The caverns opened to public some 50 years ago in 1964 and operate tours all year round. Inside the Caverns, it is a 45-60 minute walk around the caves with quite a few stairs along the way, but it is worth a trip. On completion of the tour, there is also a short hike of about 10 mins that leads to the bus pick-up spot for the ferry. The total trip to the Caverns is about 3 hours. You can buy the tickets online or reach the location and buy the next available trip. For more details visit the Shasta Caverns site here.
They also offer dinner cruises where you can bring your own alcohol to enjoy with dinner on a boat on lake Shasta.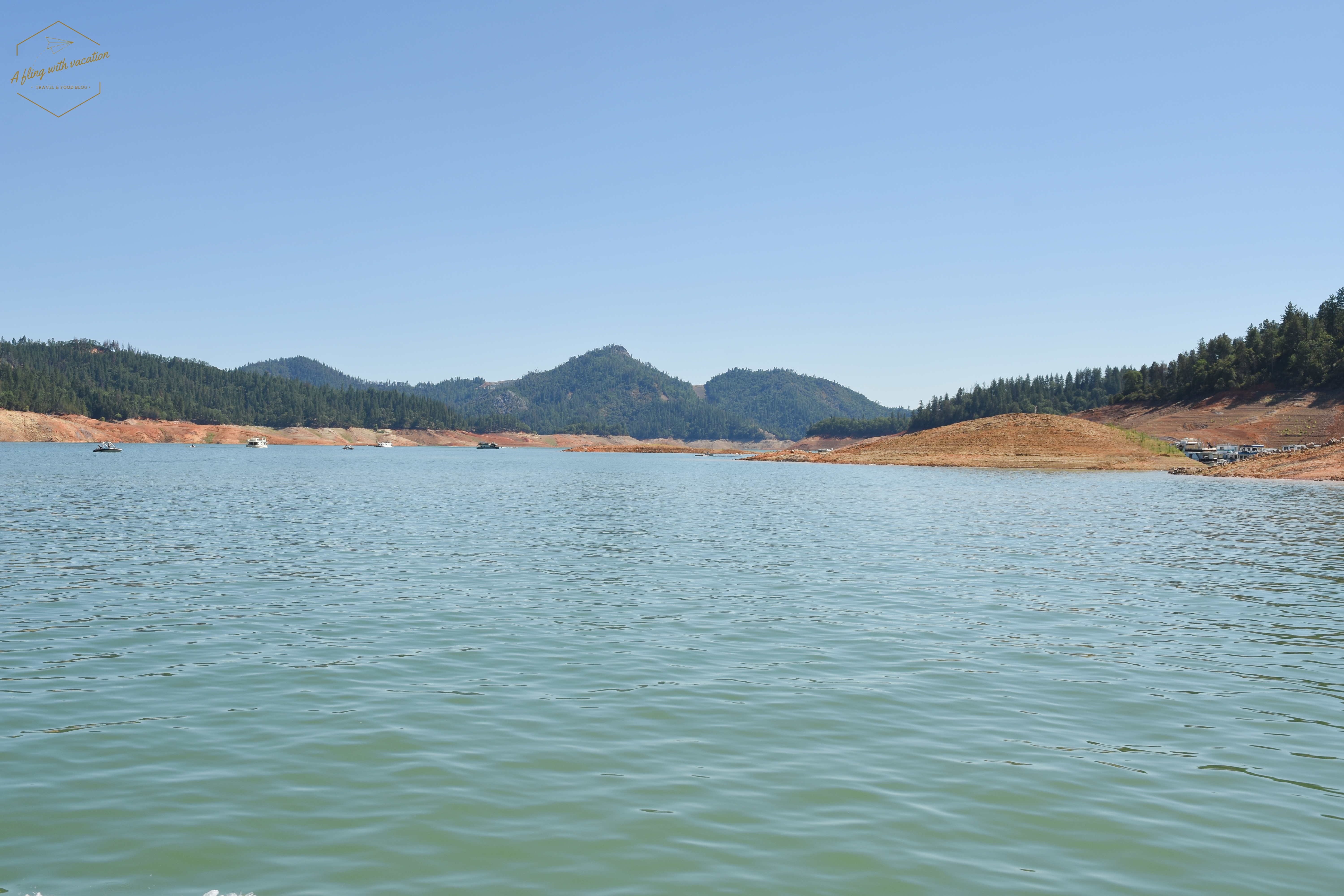 Burney Falls: Rightly famous as one of the most beautiful waterfalls in California. The Falls is a 129-foot tall cascading waterfall. Although one would really want to jump off in the water, swimming is not recommended. The water was rather cold even on a hot day when the temp rose to 104 degrees F. But going down the short 5 mins trail to the bottom of the falls is definitely worth it. The entry fee to the state park is $10 and they do not accept the national pass. The park is usually open from sunrise to sunset.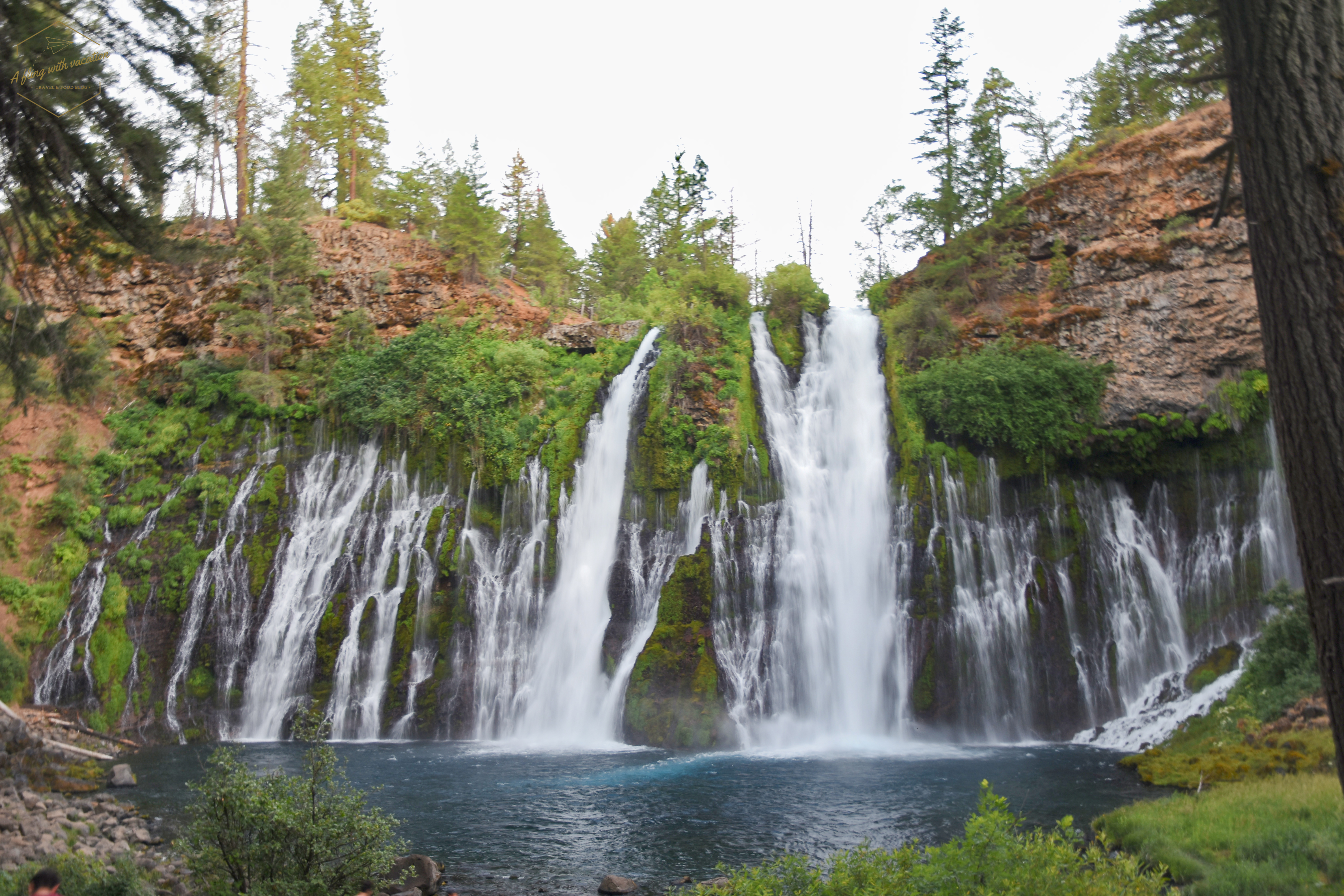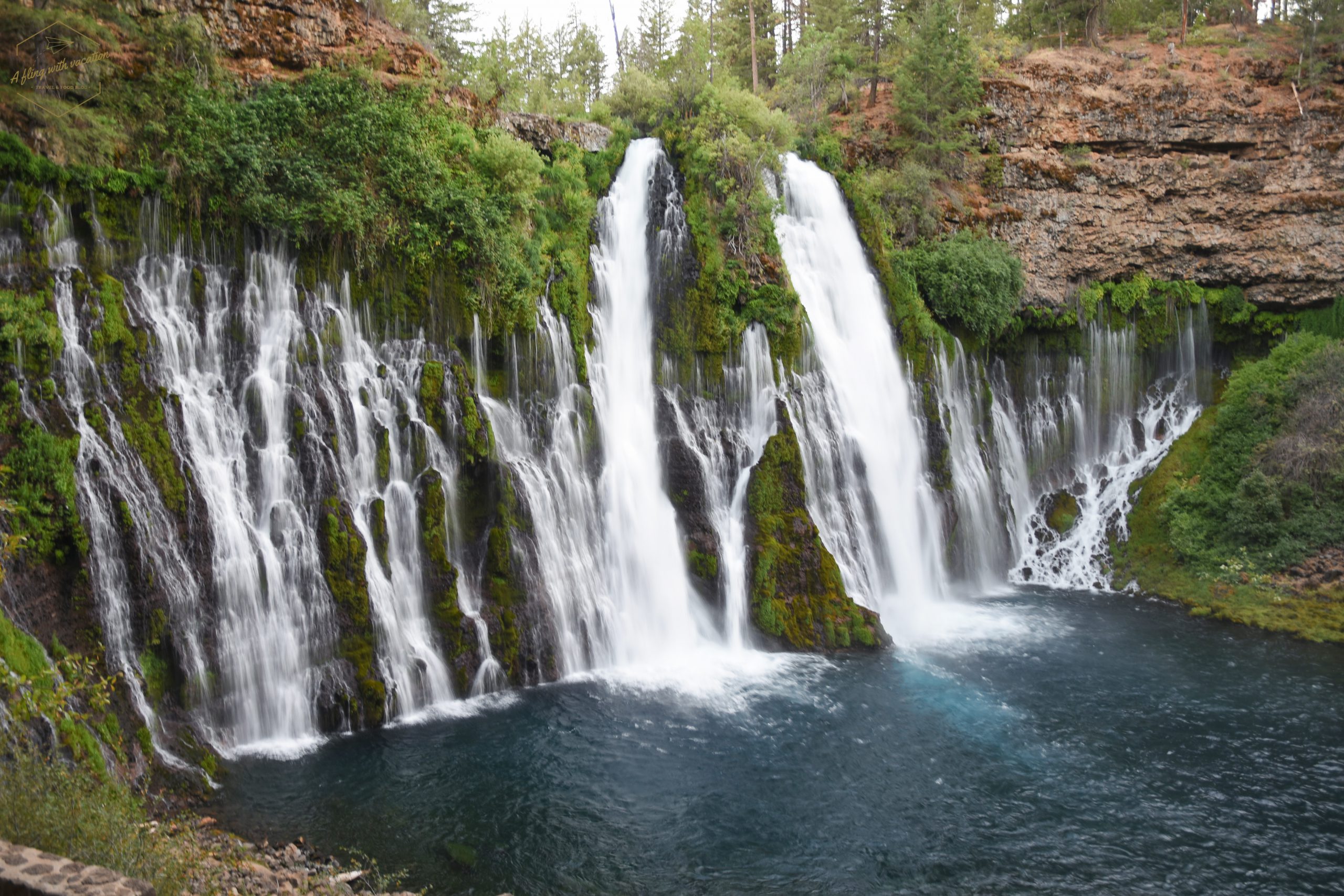 McCloud Falls: The Mc Cloud falls are a group of three falls lower, middle & upper falls. You can drive to each and then take a short walk to the waterfalls. Or you can see all three waterfalls in a single hike around Mc Cloud River. The middle fall is the best of them all. There are various activities to enjoy apart from hiking like camping, fishing, and swimming around the Falls.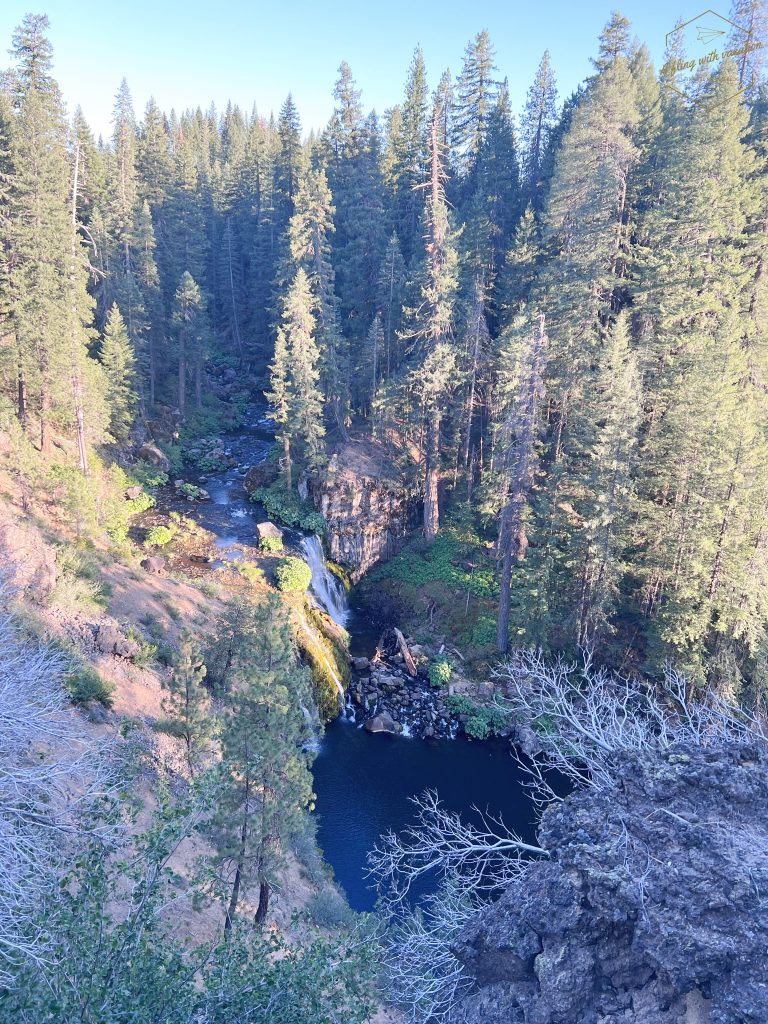 Sun dial Bridge at Turtle Bay: The Sundial as the name suggests can tell the time by the shadow it casts on the ground where the timer is written. The dial is only accurate once a year during the Summer Solstice from 11:30 AM to 3:00 PM. Otherwise, it shows the approximate times. The sundial bridge is a nice spot for bird watching too. Also, it is located by the Turtle Bay exploration park which makes another great spot to visit when in Redding.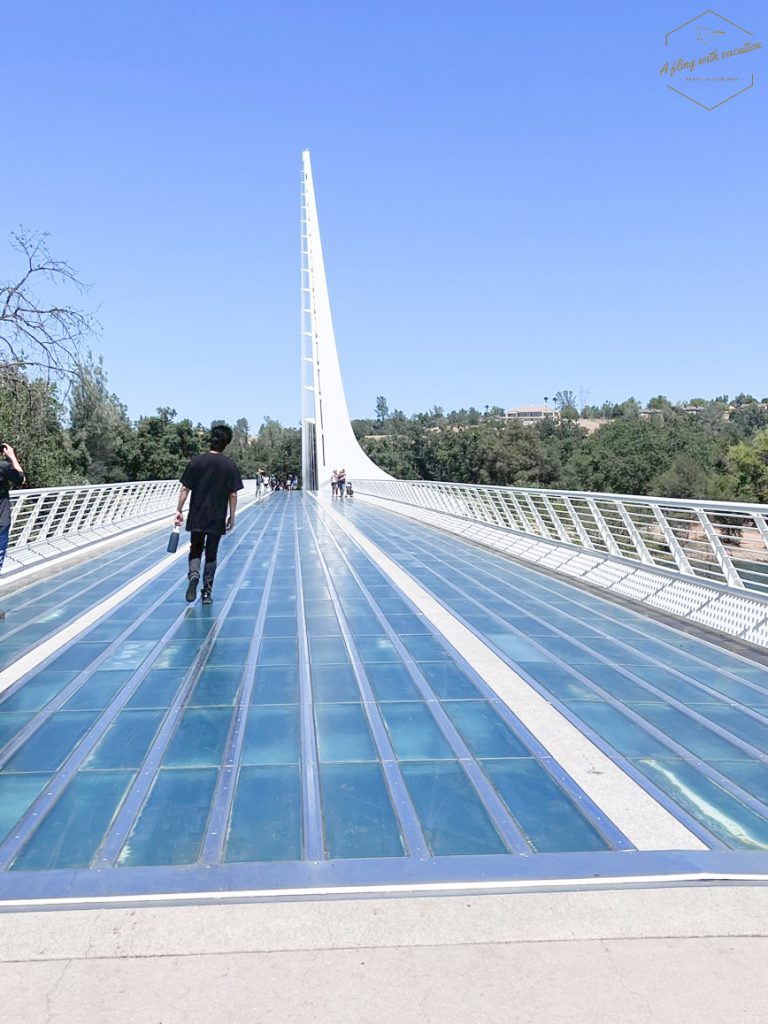 Lassen Volcanic National Park: This beautiful park has been shaped over the years by volcanic eruptions, snowfall, melting glaciers, etc. Although the winters are extreme, long, and snow-filled cold. Yet the national park suffers from fires in the summers. It's not as popular as the other national parks but, is definitely as much and even more beautiful like others.
Lassen is one of the few places in the world which houses all four types of volcanoes in the world. The best part is you can hike on all i.e. shield (Prospect Peak), plug dome (Lassen Peak), Cinder Cone (Cinder Cone), and Composite (Brokeoff Volcano) volcanoes.
Another thing to enjoy is the hydrothermal features including boiling mud pots, steaming ground, roaring fumaroles, and sulfurous gases. These can be seen while driving around the park. You can drive by sulphur works or take a hike to the Bumpass hell Broad walk and enjoy the views. It is also known as a mini Yellowstone park.
There are many lakes that one can drive by too. Hat lake, Manzanita Lake, Lake Helen, and Emerald Lakes are a few that are easily seen and accessible with no hike and amazing views to enjoy.
For more info and to plan a trip check their site here: Lassen Volcanic National Park.