Wondering about the best things to do in Switzerland? Or trying to find how and what to do in Switzerland in 3-4 days? You have landed at the right place. Keep reading!!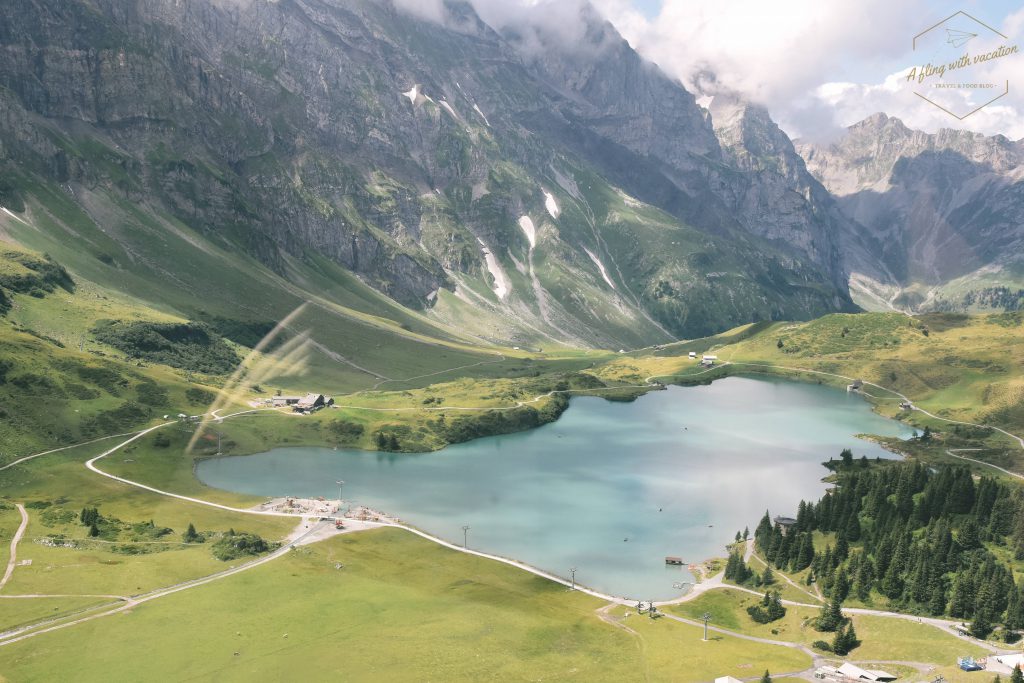 Switzerland- the land offering beautiful scenic mountains, pristine natural sights, colorful towns and villages, waterfalls, gorges, lakes, and countless other things. Not only can you enjoy urbanized cosmopolitan cities but also experience the authentic Swiss culture in the villages around. Full of activities year-round and its natural beauty makes it one of the most popular places to visit. And, to my experience, the locals are very lovely people always humble and ready to help out. The country is not only safe but also super punctual.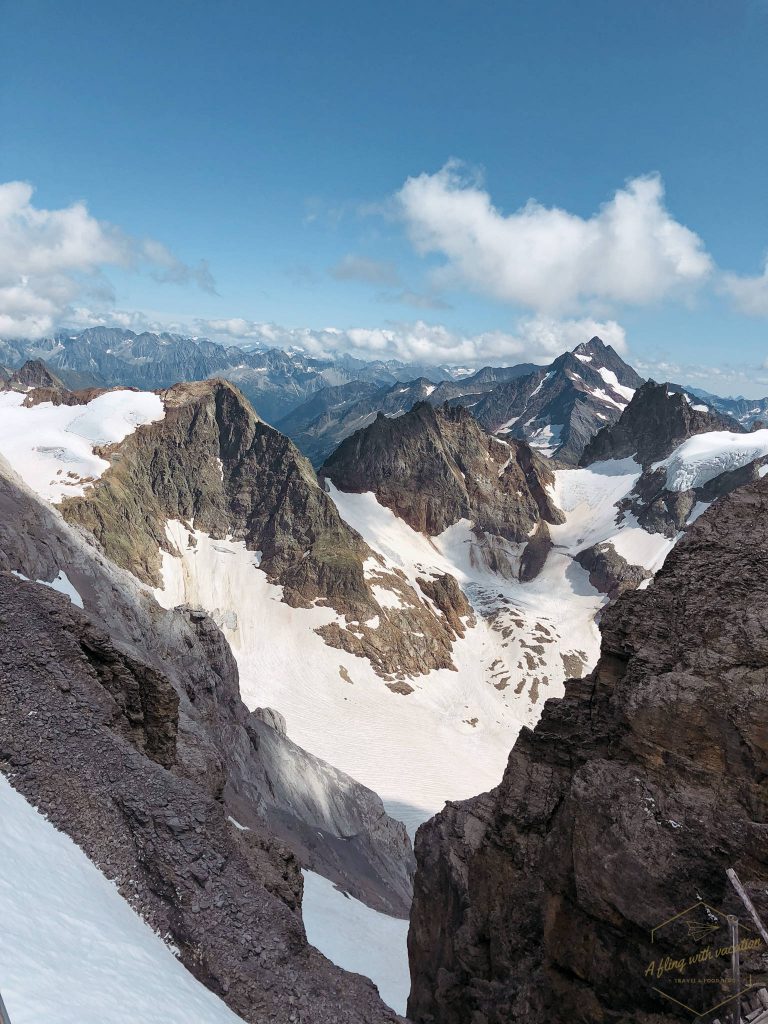 Want to know the top to do in Switzerland on your next visit? You can find out all you need to know along with some suggestions and tips for having a great experience on your trip. Some of the places are offbeat experiences that locals enjoy. So keep reading to get all that we have to share.
This was my first visit to Switzerland and so I have done my research before chalking out these following tips and things for you. Also, don't expect Switzerland to be done on a budget, as one of the most expensive countries in Europe Switzerland is both beautiful and pricey!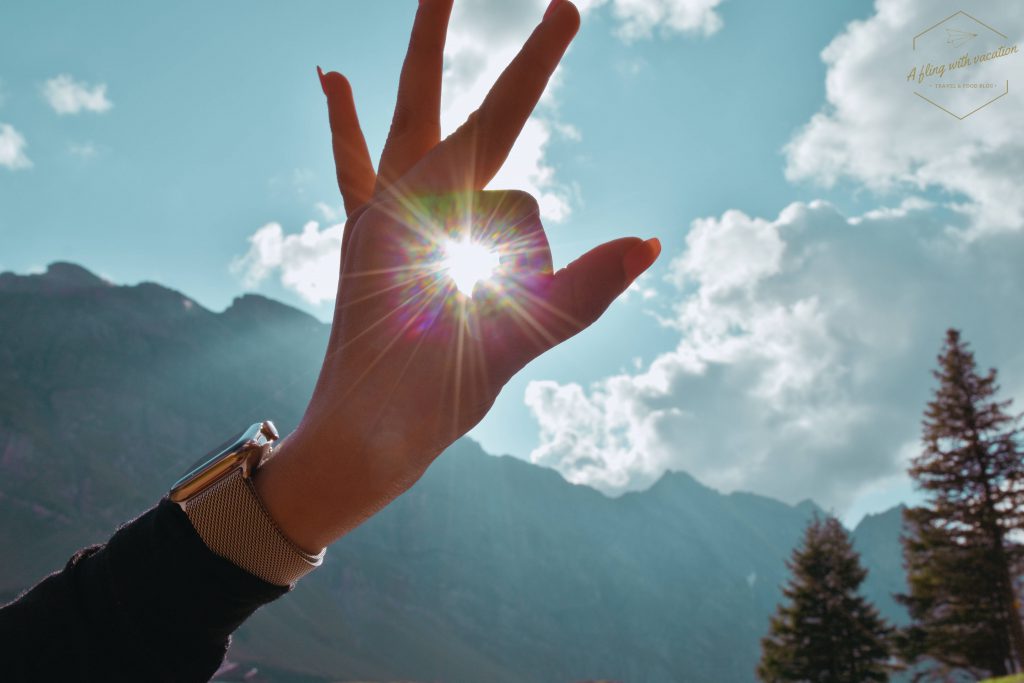 Some Important information to keep in mind before traveling to Switzerland:
Firstly, before jumping onto the details, some important information that you need to know before traveling to Switzerland.
Currency:

Swiss Francs (you can get them at the airport.) Many tourist places also accept Euros. All the restaurants and hotels also accept cards, but carrying a few Francs would be advised. And Yes! it is an expensive country.

Visa:

Visa for Schengen States. Check if you require a visa and incase if you do, apply for one with the required documentation. For all information to obtain a Schengen Visa check here.

Weather and Best time to Visit:

Duh! irrespective of winter (Nov.- March) or summer(July- August) Switzerland is usually cold. Obviously in winters it is freezing cold with snow. But, summers usually are a bit warmer in the day with cooler nights. Warm clothes are required irrespective when ever planning a trip.

Whether winter or summer, Switzerland has its own charm in both. Winter offers snow capped mountains with skiing reports and many other winter sports. Though in summer it is full of lush green mountains and colors all around. With a lot of activities and sight seeing it guarantees you a time of your life. And Yes! even in summer you can enjoy some of the winter sports at a few places. Like when we visited in August Mount Titlis had some very fun Winter activities open at the top. Hence, it is definitely a great destination to visit irrespective of the time of the year.

Best time to visit usually being Spring (April – June) or Fall (September – October). As Summer (July- August 0is usually a high season for tourists. And Winter (December- March) for ski fanatics.

My Travel Essentials list:

Sports shoes or comfortable boots for a lot of walking and to protect in cold, warm wool socks, caps or ear muffs, sunscreen, moisturizer as in such cold temperatures skin gets pretty dry, Snow/ Rain pants and snow/ rain jackets. Arctic suits (Travel essential in winters) to keep you warm and insulated, Layers of clothing (highly recommended at least 2 layers, more or less depending on your tolerance for cold). Apart from that adapters and portable chargers, lip gloss (a personal essential).

Time zone:

Switzerland like most of European countries uses the Central European Time (CET) from October to March, that is during winters. CET is 1 hour ahead of Coordinated Universal Time(UTC). But, from March to October that is in Summers, time zone switches to Central European Summer Time (CEST) which is 2 hours ahead of Coordinated Universal Time (UTC).

Accommodation:

Switzerland is an expensive country and the accommodations are pretty expensive in summers and winters being high seasons. Fall and Spring are comparatively cheaper.

Apartment: BellaRosa, Emmetten. To book a stay with an amazing view book from the link provided below:

Languages:

Majority of Swiss speaks German. But some people speak French, Italian or Roman

Electricity:

Sockets used in Switzerland are Type C and J. So carry your Adapters in case need be.
THINGS TO LOOK OUT FOR WHEN VISITING SWITZERLAND:
Firstly, you need to decide whether you wish to use public transport or rent a car and drive around. Both are an excellent option for Switzerland. But if you plan to use Public transport, I would highly recommend getting the Swiss Travel Pass. There are options to chose from for the travel pass ranging from 3, 4, 8 and 15 days. Driving a car offers an exceptional experience in itself. You would often find yourself awestruck by the overall beauty of nature's land. The roads are amazing for a drive. Especially during August, we enjoyed the drive and the beauty of Switzerland.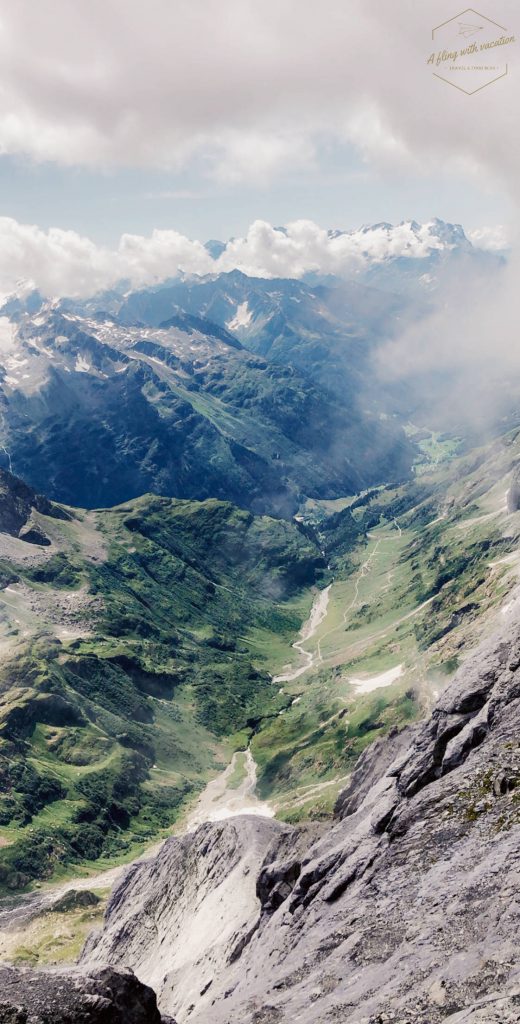 With the travel pass, you can not only enjoy the travel freedom but also skip having to worry about parking. And also, you can travel unlimited by Train, Bus or Boat within Switzerland. Along with that if you do choose to take a Swiss travel pass you also get free entrances at many museums along with discounts on many attractions. To know all the details about pricing, discounts, and validity of the swiss travel pass visit here. Not only taking the pass gives you freedom of travel and relief of parking issues but also offers great discounts at many attractions.
Secondly, decide what you want to explore, city life or a remote swiss town experience. There are many chalets, apartments, ski resorts that give a swiss experience in case you want to go big on nature and serenity. On the other hand, there are equally developed cities where you can experience all in one urban swiss. Out of the major cities, you can choose to stay in or near any of the big cities like Zurich, Luzern, Lucerne, Bern, Basel, etc.
Thirdly, decide on the experiences you want to go for. Switzerland as a whole seems small but has so much to offer that it's easy for anyone to think that it's not enough time however long you plan to stay. Usually, people tend to go for 3-5 days. So plan according to the place of stay and the must-go-to experiences.
TIP/ NOTE if planning to Rent a Car in Switzerland: When planning for a rental car, do keep in mind which side of the Airport namely France/ Switzerland you are picking the car from. For example, the Geneva Airport, as well as the Mulhouse/ Basel Airport, spans through both countries- France (Mulhouse Airport) and Swiss (Basel Airport) and both sides have their Car rental companies. One can cross the border walking inside the airport. Hence, it is best to compare the best deals and choose what suits you best.

Although, the cars on the French side are much cheaper than the Swiss side. But, to reach the French side from Swiss or vice-versa, you have to cross the border, and might have to pay the toll. Also, make sure if you plan to take the car across the border from the French side then you do inform the rental car agency. So, you are aware of any additional cost if involved to take the car out of the home country and the changes in Terms and conditions. There might usually be a cross-border fee for taking the car abroad.

Also, there might be some difficulty while you want to return the car back, as you can't directly access the French side from the Swiss side of the airport as they are not interconnected. Especially, at Basel Airport if you keep following signs for Basel Airport you end up on the Swiss side and you can't cross to the French side directly. So you need to be cautious.

Another point to be noted is you need the autobahn vignette to drive on the Swiss highways. If you rent from the Switzerland side, the vignette should already be included. But, if you rent from the France side, you might need to buy one from the car hire company itself for an additional cost (Around CHF 40) if not included already in your deal. Furthermore, the cars from the French side might not be properly winterized (to be considered if going in winters or snow conditions, ignore if summer)
Experiences in Switzerland (and tips for visiting):
1. Mountains and Nature: The Swiss Alps are beautiful. Also, there are so many peaks to choose from. Depending on where you stay you could pick between Jungfrau, Titlis, Pilatus- the three most famous peaks. We chose to go to Titlis. Not only full of scenic beauty around, but they also offer so much more on the top. Starting with the cable car, then the Titlis rotair, Glacier cave to Cliff walk, Ice Flyer, snow sled, and the other snow activities on the top we enjoyed our day here. Typically you would need around 5 hours to enjoy the whole of it. We bought our tickets after reaching there, but there could be long lines because of the tour buses that usually land up. So try to reach early and avoid lines.
2. Cities: Many of the cities have a lot of things to offer within and around them. The following are some experiences to look out for on your trip in case you plan to stay in or near these cities. Detailed versions of a few that we visited are listed in the Things to do below.
Lucerne and Mt. Pilatus

– Amongst others some of the famous places and experiences are Chapel Bridge, Lion Monument, Jesuit Church, Cruise on Lake Lucerne, Mt. Pilatus (for hiking experience or take the cable car and enjoy the breathtaking views of Alps) and the old town feels in city life. You can head to Seelisburg for amazing views too.
Interlaken, Grindelwald and, Jungfraujoch-

St. Beatus Caves, Giessbach Falls, Thun Castle, First, Trummelbach falls at Lauterbrunnen, Rodelbahn Oeschinensee and many more, but these were the ones that caught my priority list.
Zurich

– the city has a lot to offer in itself. Rhine Falls near Zurich is also one of the most famous places visited.
Geneva

– Museums, amazing views, Water fountain a lake Geneva and restaurants are all worth at the city locating headquarters of the United Nations.
Things to do:
1. Titlis:
Mount Titlis, one of the most famous tourist attractions in Engelberg, Switzerland offers an exclusive experience. You start of the journey in a cable car that leads you to the Titlis Rotair- a gondola that rotates its way up to the snow-capped summit of Titlis. It is the world's first revolving gondola transport that takes you from the middle station up to the mountain station at 3,020 meters above the sea-level. You can certainly enjoy the views and the amazing journey that leads you to a mountain summit full of other activities. After that, you can enjoy other attractions like the Glacial cave, cliff walk, Ice flyer, and other summer/winter activities at the Glacial park-like snow tubing or snow toy run. Apart from all this, there are souvenir shops and restaurants at the top.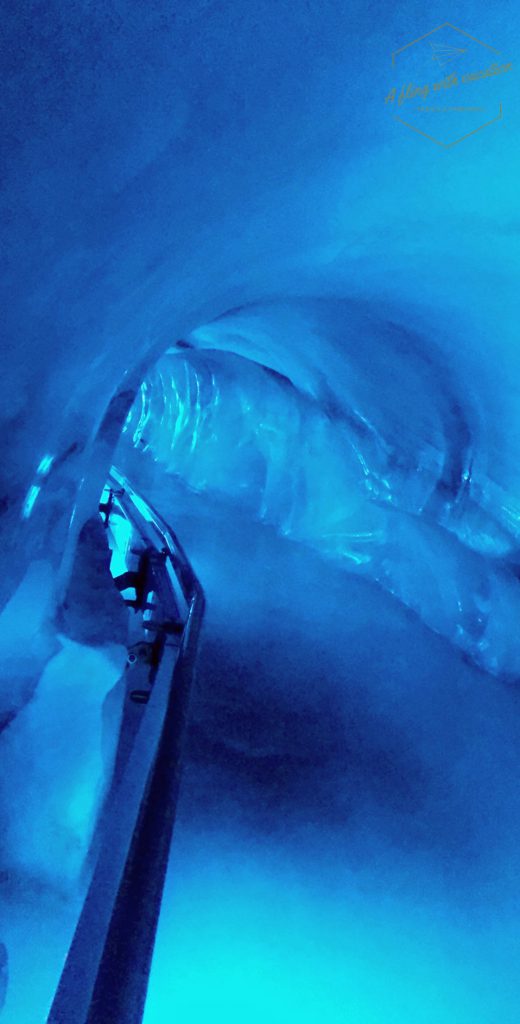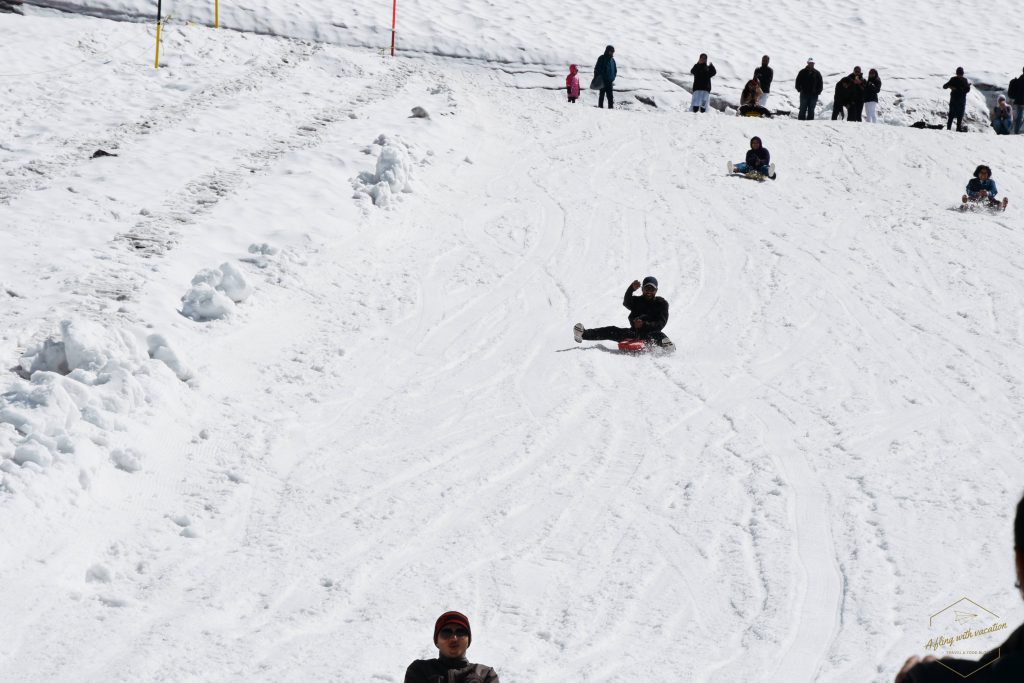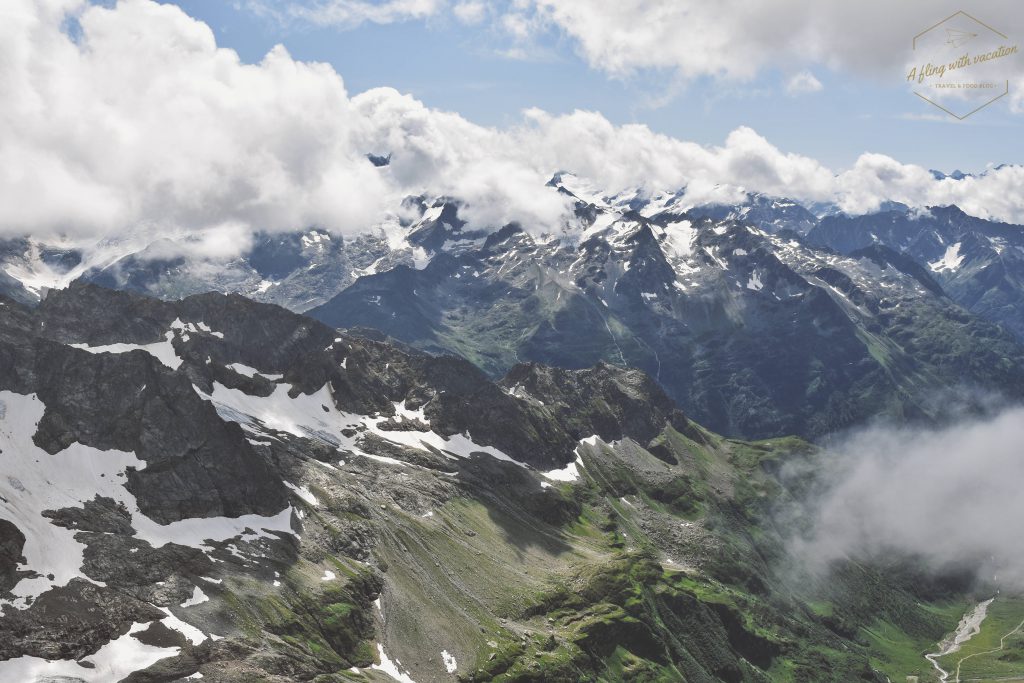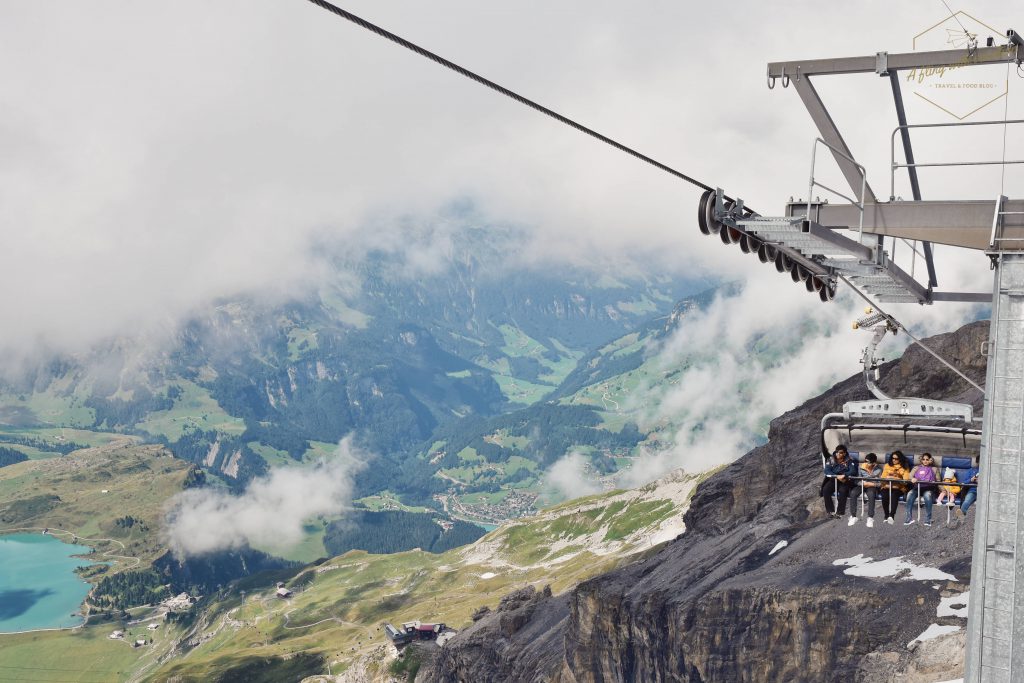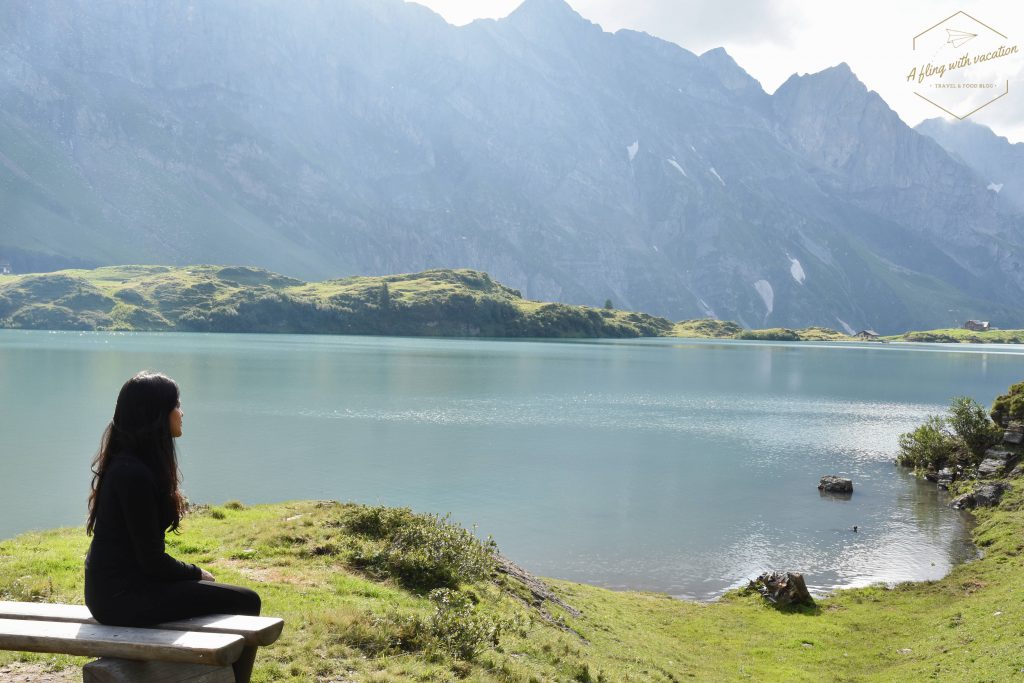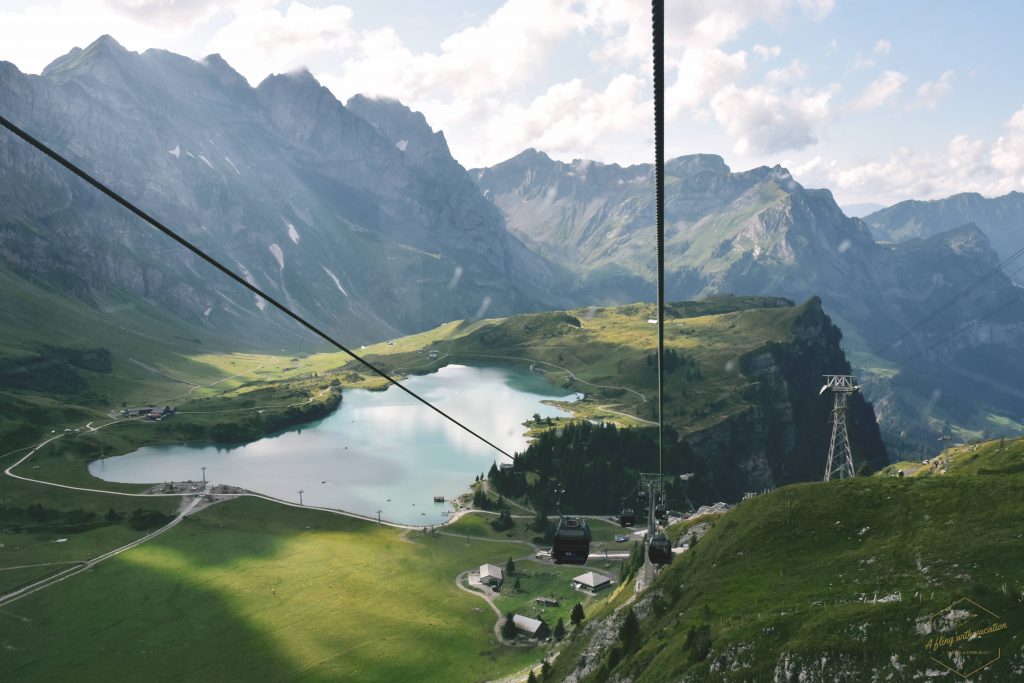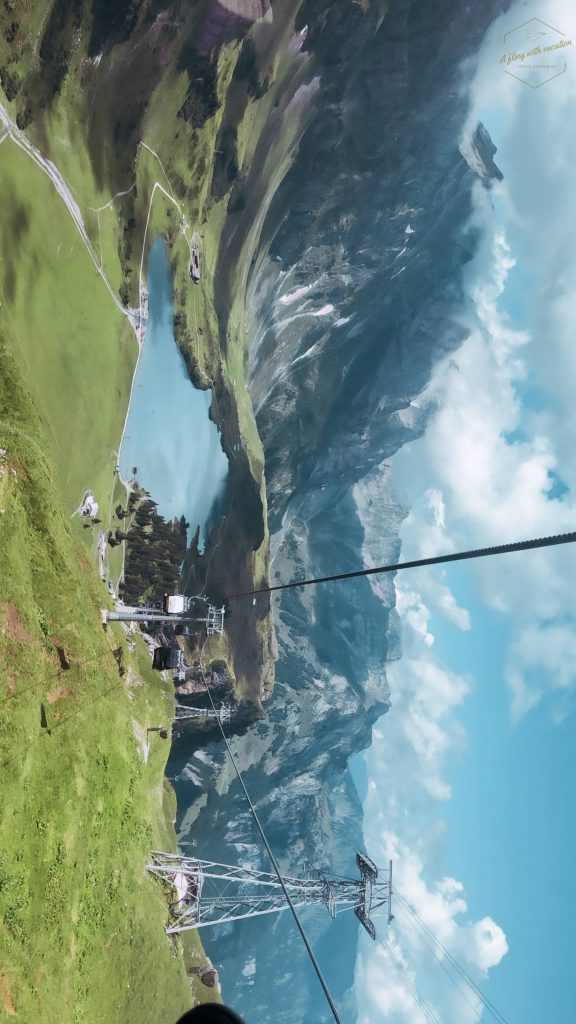 2. Rodelbahn Oeschinensee, Kandersteg:
Another fun place to visit is the Rodelbahn Oeschinensee, Kandersteg. To reach the top you would have to take the cable car up the mountain where the mountain coaster slide is located. After that ride, you could walk for about 20-25 minutes to reach the Oeschinensee lake. Near the lake is a restaurant, boats to rent and, also a picnic area with fire pits where you could buy utensils and snacks to barbeque and picnic. And what else do you need for a picnic than a view and activities to enjoy a laid back day? Many of you would have spotted the videos from this ride and barbeque picnics online. The views this ride offers are most certainly amazing and above all, it is a super thrilling experience. To reach the ride you have to buy a ticket and reach here by a cable car.
To know all about buying tickets online or at the spot and the activities offered visit here. Also, make sure to visit here to know if the place is not shut for season break. To know about prices visit here.
A TIP: I would highly recommend reaching early and enjoying the ride as later the lines are flooded by kids and it could take hours to enjoy it with less speed as many people ride at the same time, some fast and some slow.
3. Chapel Bridge, Lucerne:
It is almost unavoidable to stroll around this beautiful bridge when you plan to visit Lucerne. With a wide variety of restaurants and places around it, this city has all to offer from great food places to a city life experience.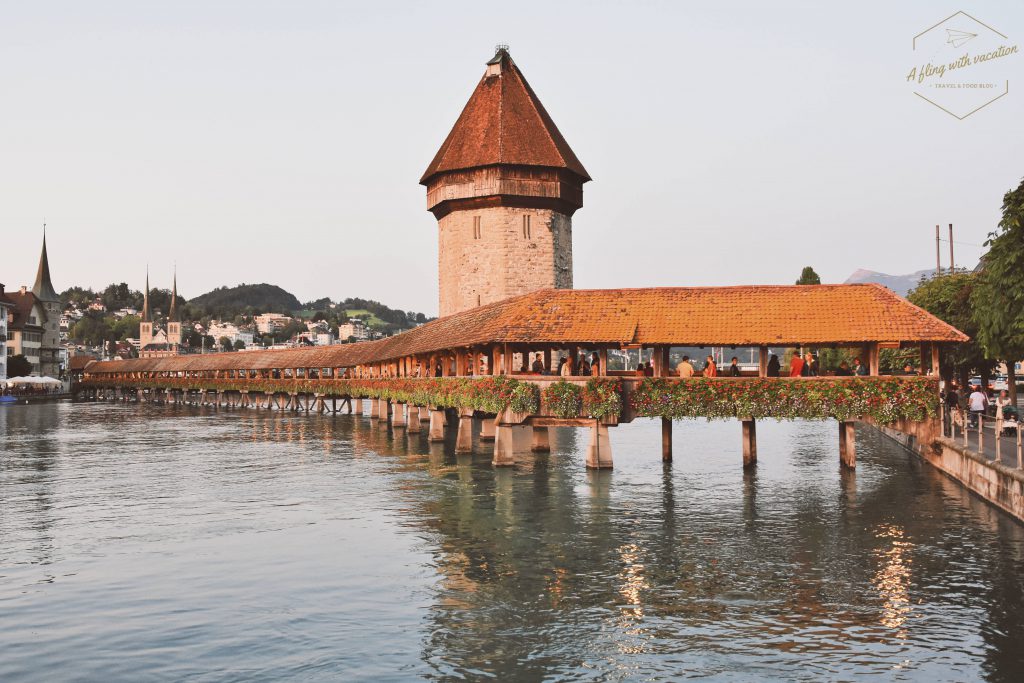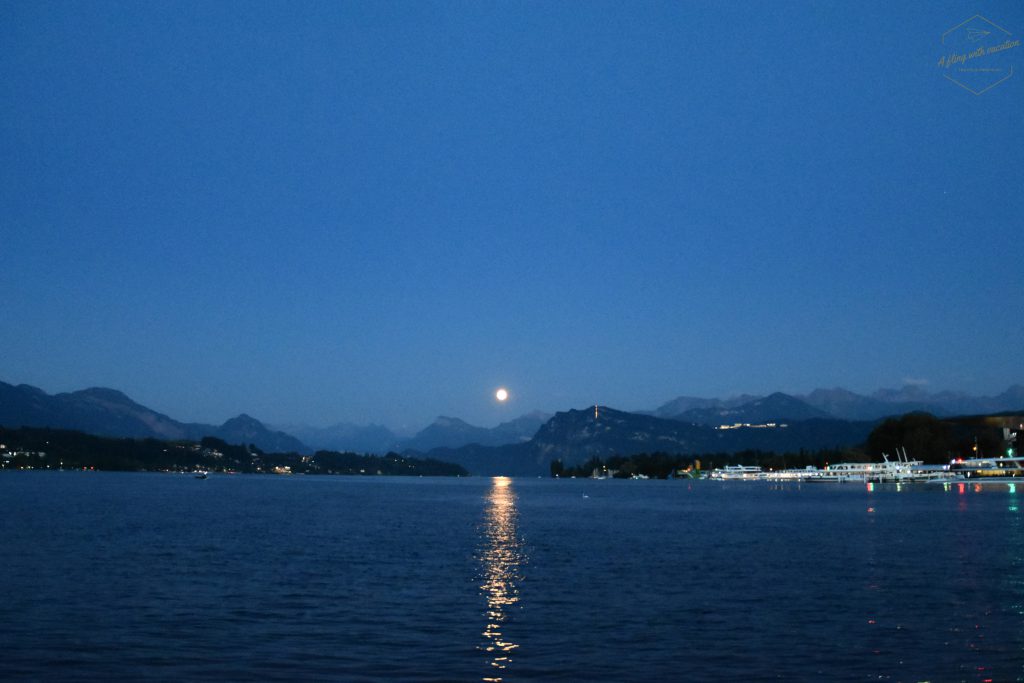 4. Lion Monument, Lucerne:
Another famous spot is the Lion Monument. It is a carving of a giant dying lion on a sandstone rock wall above a pond. This was dedicated as a memorial for the soldiers of Switzerland who lost their lives in serving the French king Louis XVI during the French Revolution in 1790's.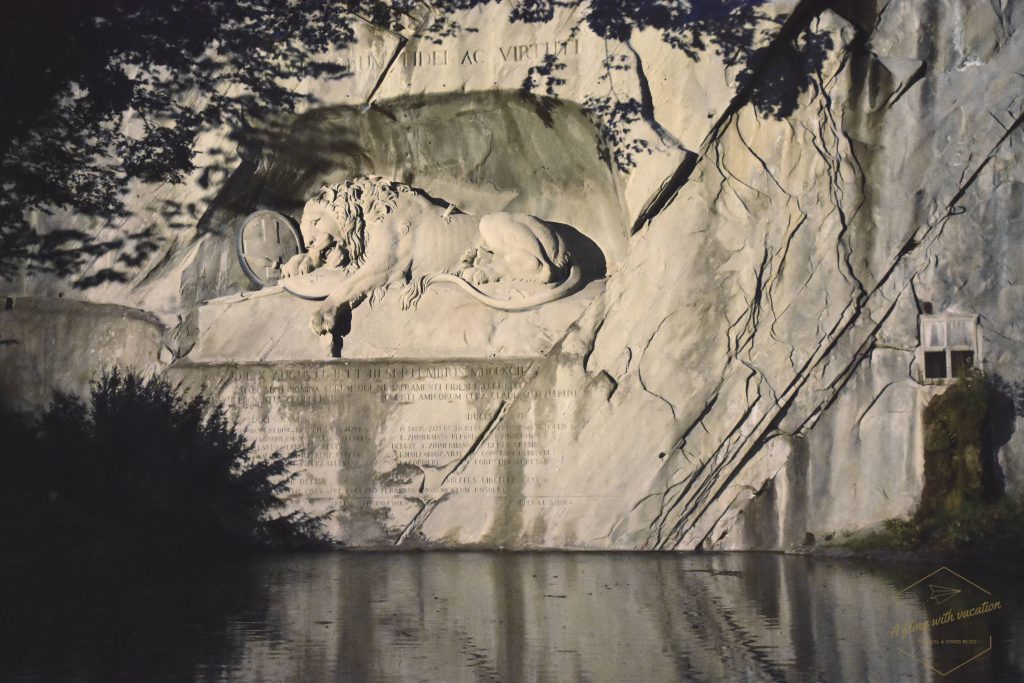 5. Jesuit Church, Lucerne:
Located across the chapel bridge is this famous church. A beautiful church that makes an excellent spot to visit.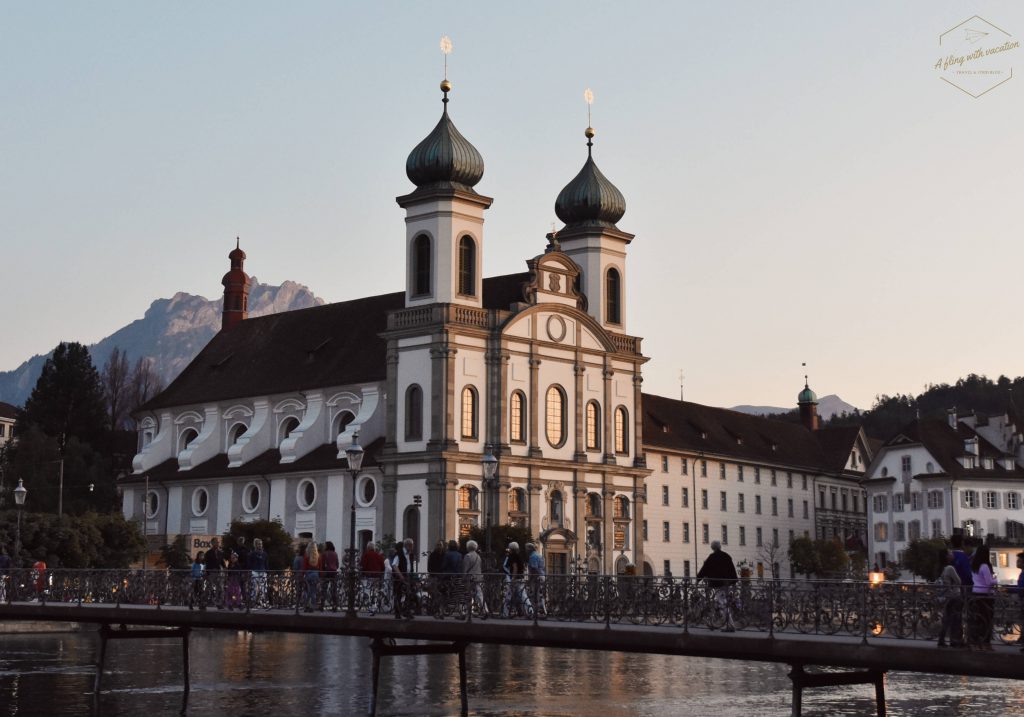 6. Emmetten:
A municipality located on Lake Lucerne in Switzerland is surely a perfect place to stay if you want to enjoy the beautiful, quiet and picturesque life of Switzerland. It is a town easily accessible not only by road but also by cable cars. Yes, Switzerland is very well connected with the cable cars and public transportation. Near it is another beautiful spot called Seelisberg. We stayed here in the BellaRosa apartment that above all offered amazing views of lake Lucerne along with perfect comfort, and a taste of swiss life. Located near Lucerne and offering many activities around it, makes it a perfect spot to experience the best of Switzerland.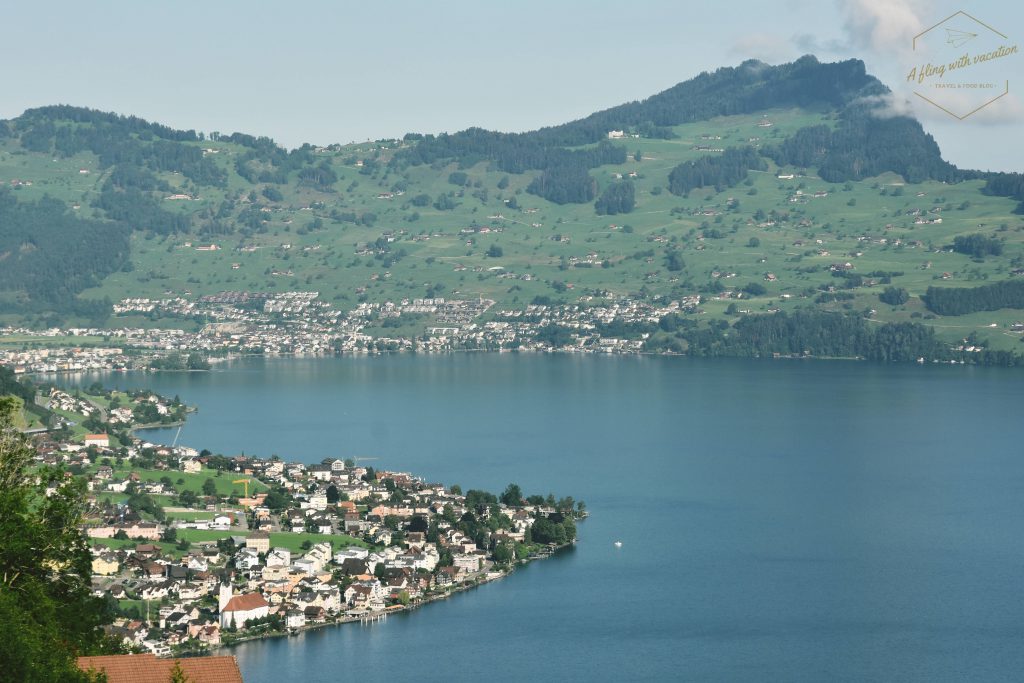 7. Aare Gorge:
After visiting the mighty beautiful Gorge, while on our way back to Emmetten via Lucerne we took a long drive. Along the countryside of Switzerland offering the most amazing views, the famous swiss cows with the bells in the neck, the restaurants offering authentic swiss experiences and the natural beauty all around. The Gorge is a long alpine river gorge with icy blue-grey water. The curved formations and an easy to walk walkway offers great views. You can do both way walk or do a one-way walk and take a train back to the point.
I do, however, recommend walking one way and taking the train back to enjoy the best and not get tired. It is a 40-50 minute walk one way.
To know more about the pricing and other details visit here.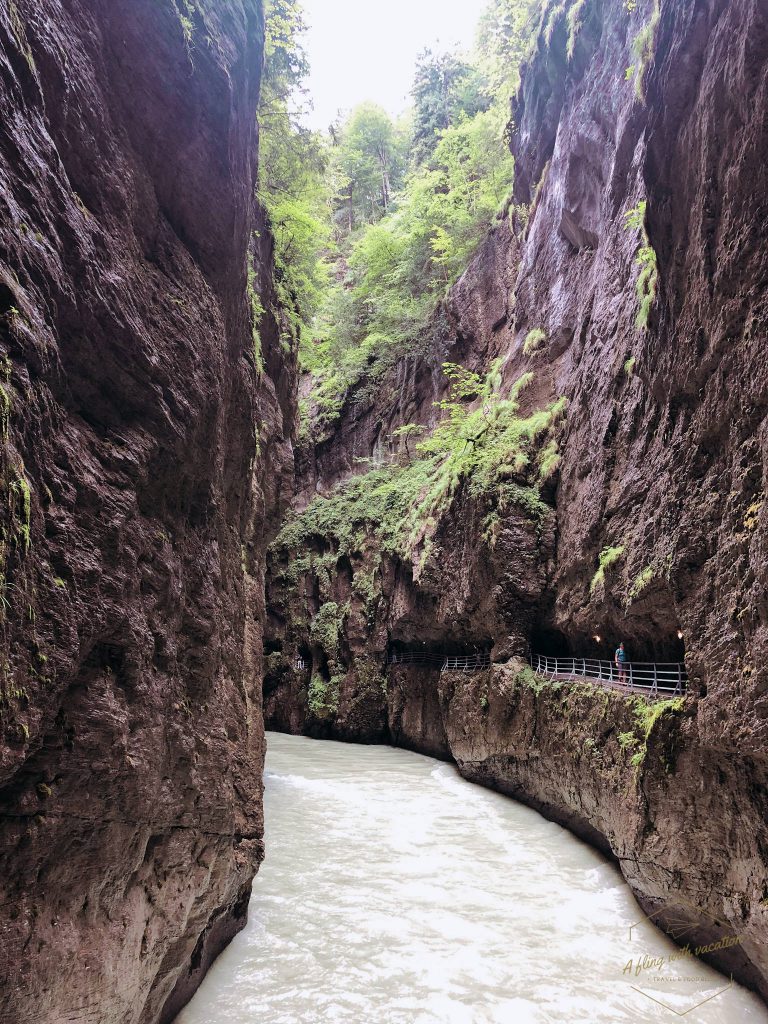 8. Reichenbach Falls:
Reichenbach Falls, one of the most dramatic falls, which is famous for the final and deadly confrontation scene between Sherlock Holmes and Professor Moriarty. The story might have been fictional, but the location is very much real! This spot surely makes an excellent excursion spot for all Sherlock Holmes fans. It is also located near the Aare Gorge, so plan for visiting both together. One can take a wooden carriage cablecar up to the terrace deck which shows the powerful waterfall midway. One can also, hike up to the top for a breathtaking view of the scenery and waterfalls. the hike is definitely worth it!
9. Brunig:
While driving around the neighborhood, make sure to make a stop at the Point de Vue Sur le Lac de Lungern and take a walk around the serene Lungerersee lake. The serene views, people fishing around, and the peace and nature that you can soak in at this place is certainly incomparable.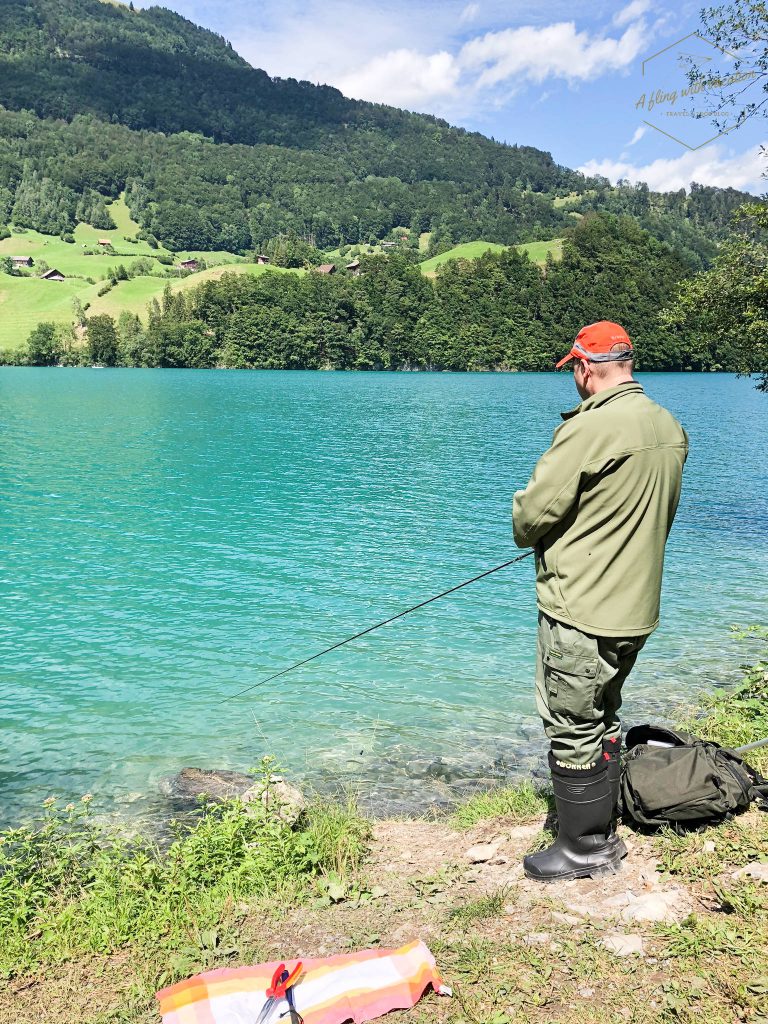 10. Other Swiss Things:
Swiss cows with bells around the neck could be found on any mountain grazings and wandering while making the melodious loud bells ring. Also, the typical swiss floral arrangements around houses and places can be seen making it all the way more eye-catching beautiful.
Where to eat?
Vito, Pizza Bros, Basel– Amazing pizza, right by the Basel Train Station. After a ride from Paris reaching Switzerland hungry, we ordered pizzas here and we made the right choice.
10′ Dieci, Lucerne– Swiss-made Gelato is one thing you should try out when in Swiss.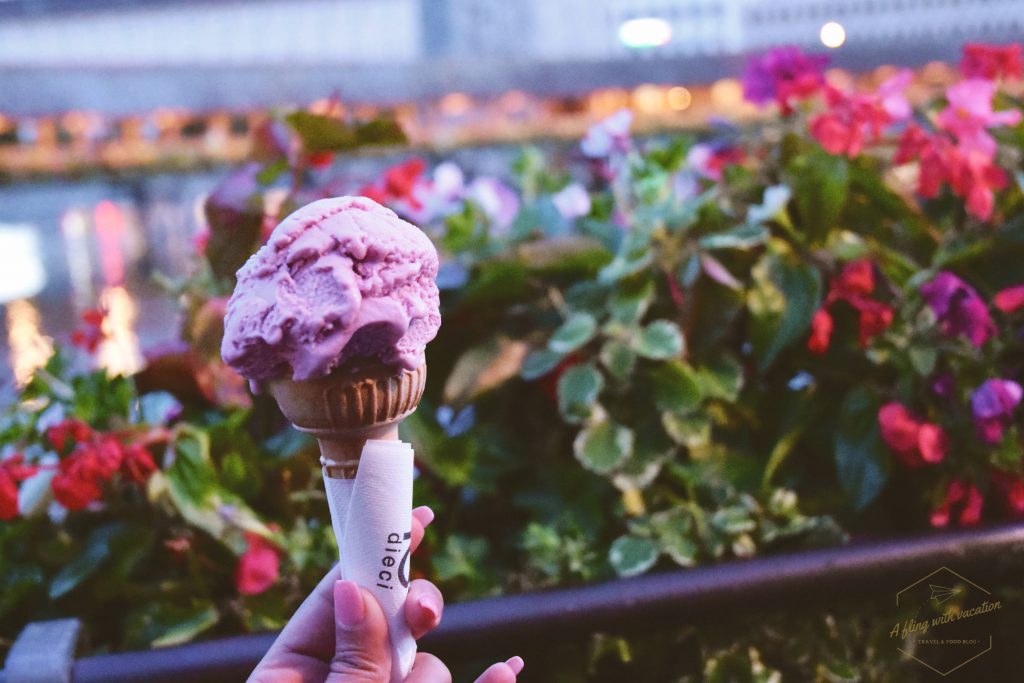 Nabucco, Hergiswil– Amazing pizza and super friendly staff. Also if you want to have shisha/hookah there is a place downstairs and the staff is super amazing and friendly. The Byblos Bar & Shisha lounge is where we ordered our pizza upstairs and ate on their outside seating. He not only has amazing hookah, but their mint tea is also amazing too. The cold nights, hot and delicious pizza, hot mint tea and shisha/ hookah with a view of Pilatus is the perfect way of enjoying a swiss night.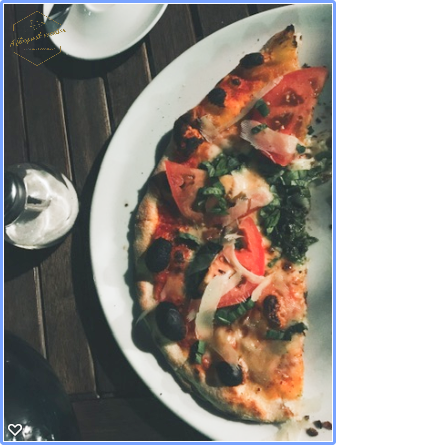 Alp Grundli, Entlebuch– If you are into driving up for a real authentic experience. This might just be the place for you. Enjoy the amazing drive up here and then have an authentic swiss experience.