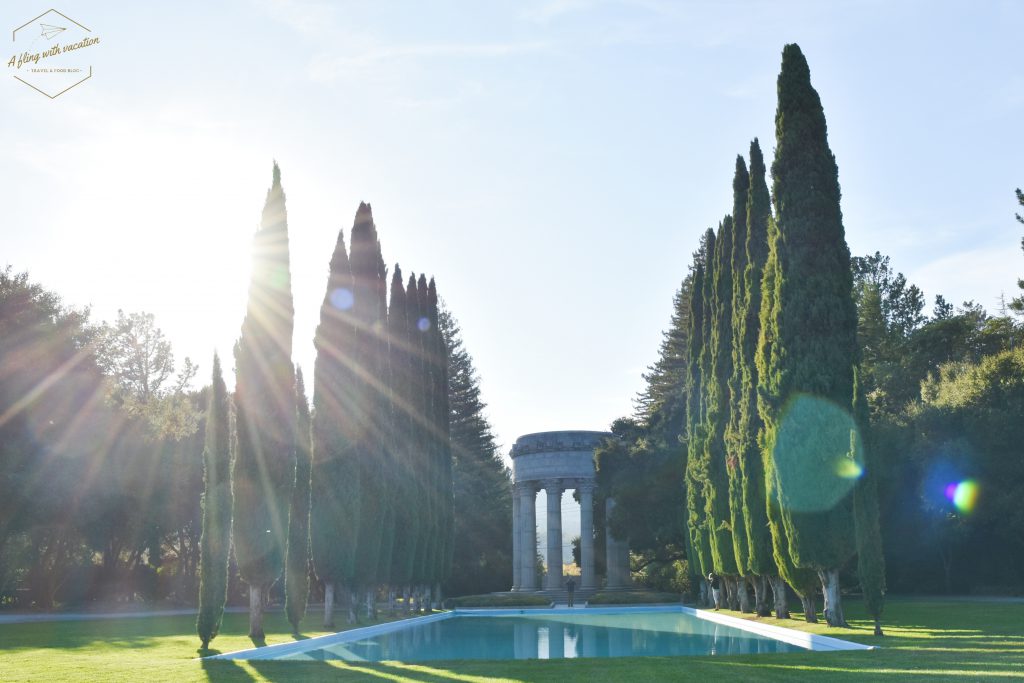 A perfect place for a peaceful day off or a quiet beautiful picnic spot. Also, a perfect location for a private event/ wedding with a jaw-dropping backdrop for those pictures. This place is chic, and pretty, and makes a perfect backdrop for all your pictures! If you are wondering where to soak the California Sun in peace, this is your place to be. Usually not very crowded and peaceful it makes an excellent choice for a visit for a relaxed day out.
Keep reading about the historical importance of this place and other details.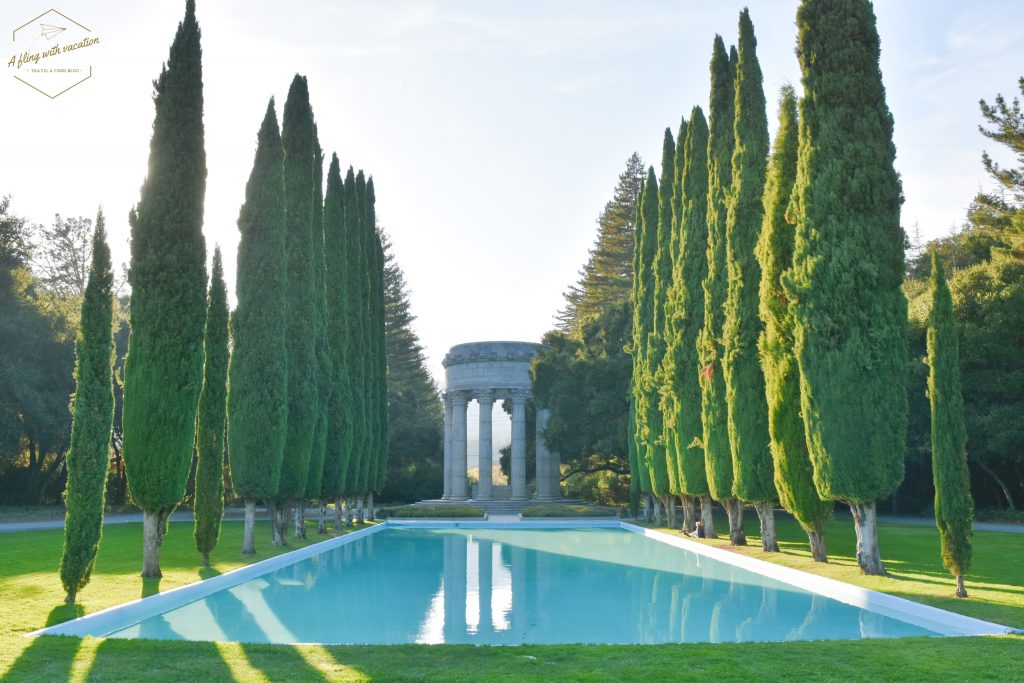 Behind the project:
The Earthquake of 1906 and the fires left San Francisco and the public facilities destroyed. There was an urgent urge for an abundant secure quality water supply. The Hetch Hetchy project resolved the worries resulting from fires from the Great Earthquake of 1906. As a result, this project provided much-needed relief to the people.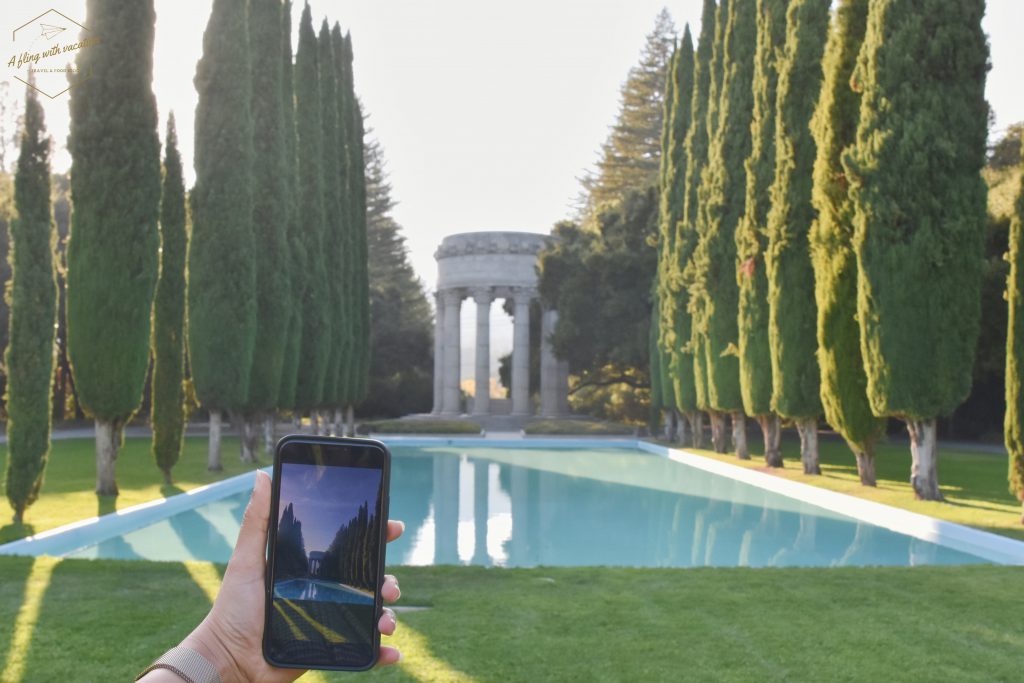 The Pulgas temple was built-in 1938 as a monument to pay tribute to the marvel that brought the Hetch Hetchy water from 150 miles away to the bay Area. This project brought the water Crystal Springs reservoir all the way from the Sierras Nevada mountains to the Bay area. This temple is one of three such temples in the United States. The Hetch Hetchy project took about 24 years to build during the great depression costing about $102 million.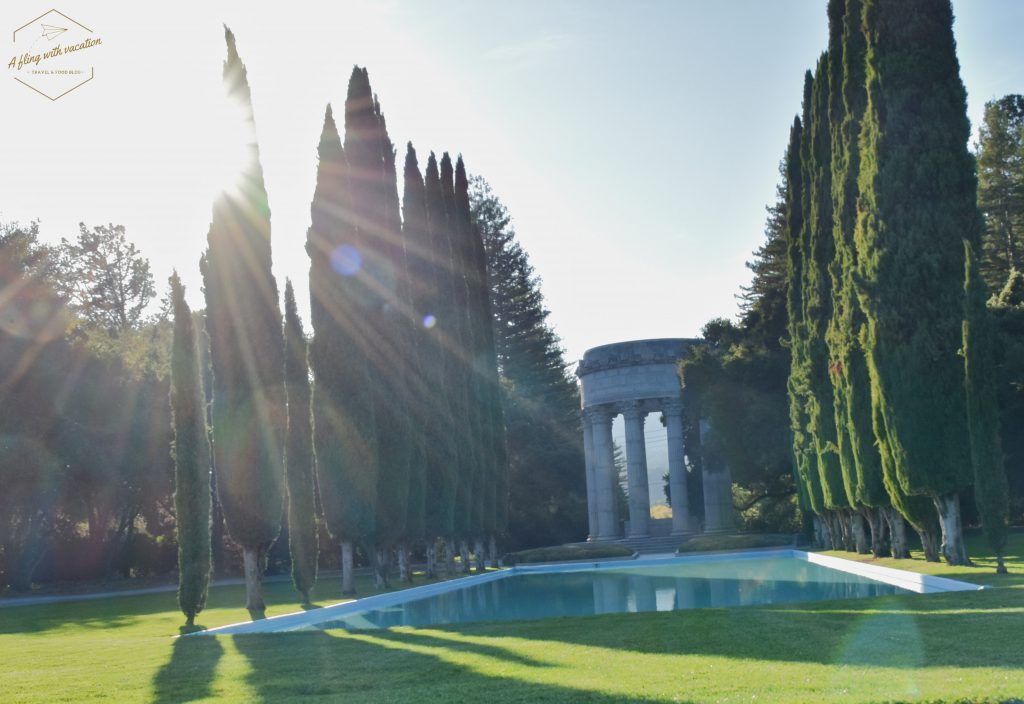 On October 28, 1934, people gathered at the Puglas water temple to celebrate the new source of high-quality drinking water. The phrase- "I give waters in the wilderness and rivers in the desert, to give drink to my people" was also encrypted on the monument to express the relief and joy.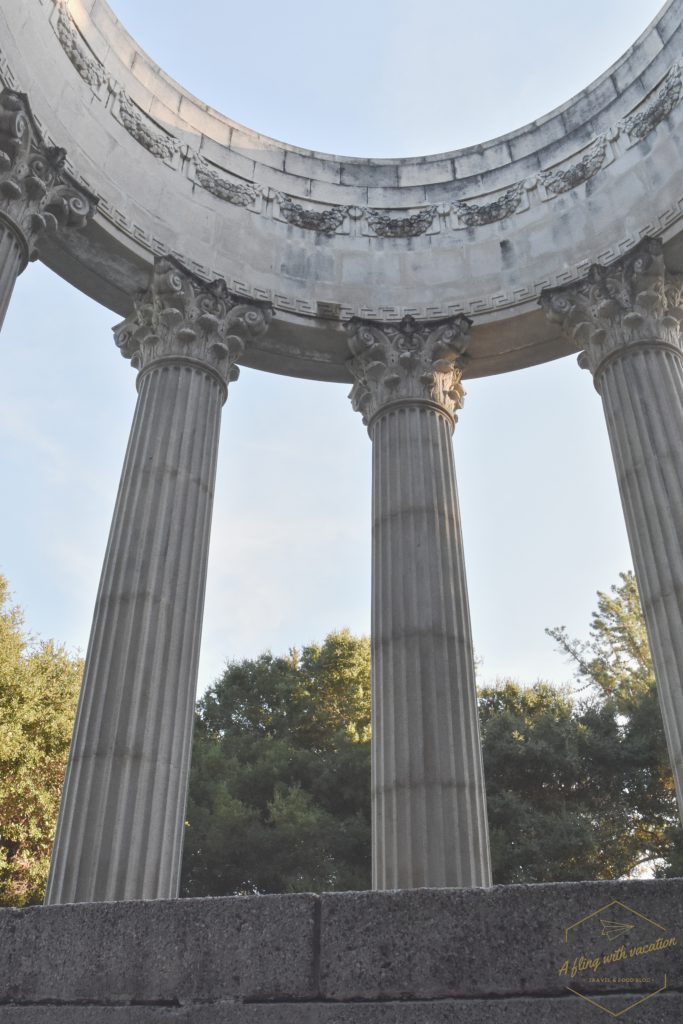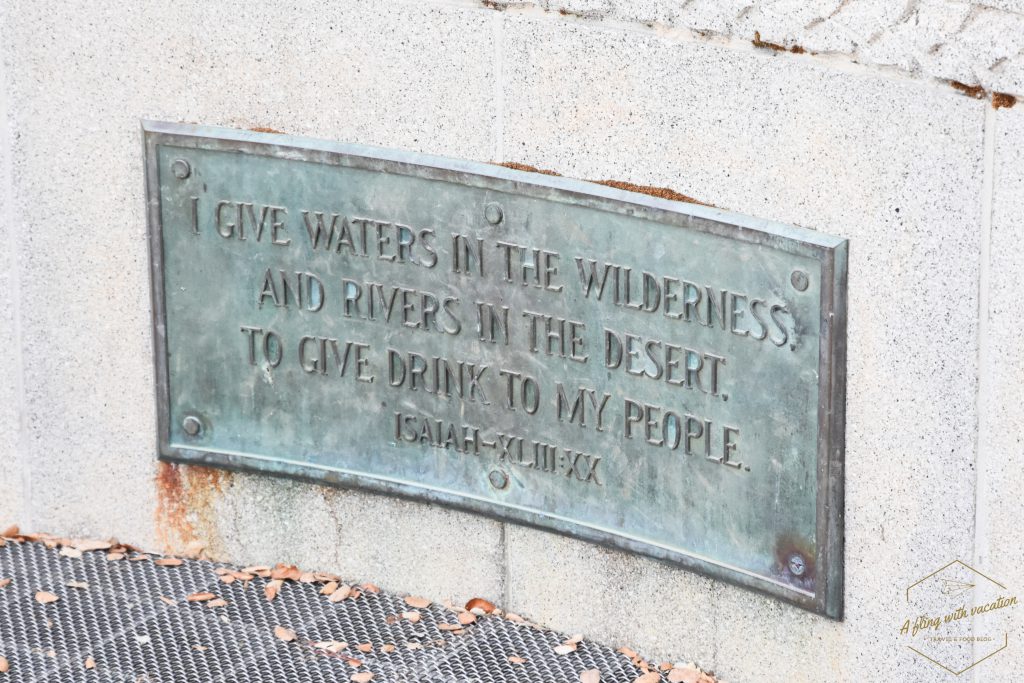 The temple reflects the designs of ancient Greek and Roman architecture. The columns and the Corinthian columns from greek and roman architecture are erected around the beautiful structure. The temple was treated as a feat to gravity. The project supplies water to San Francisco and also to the surrounding counties like Santa Clara, Alameda, and San Mateo.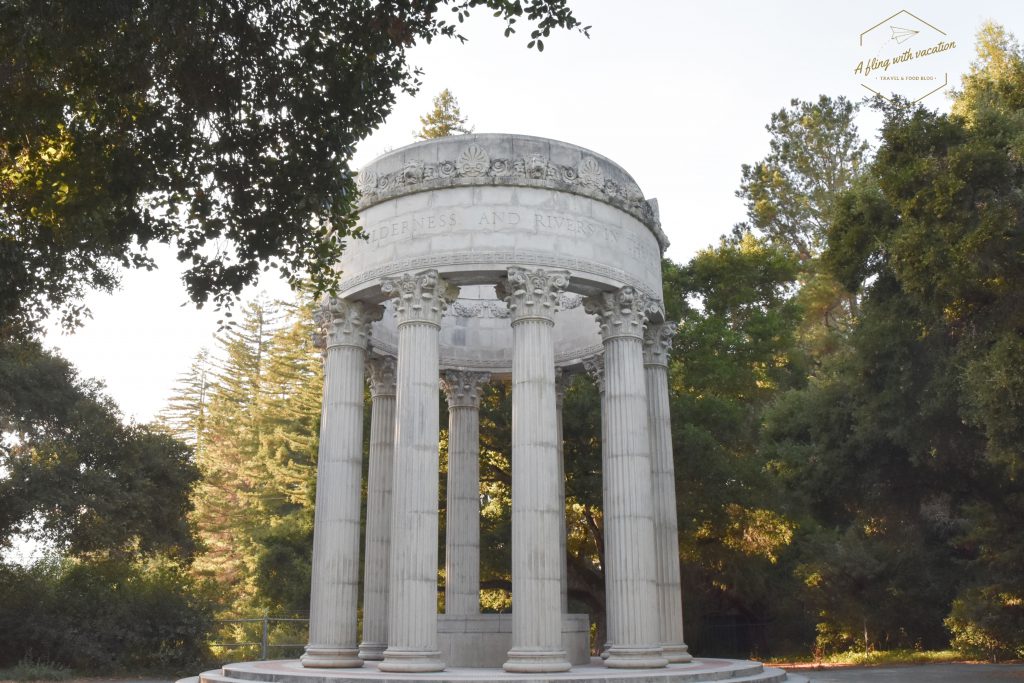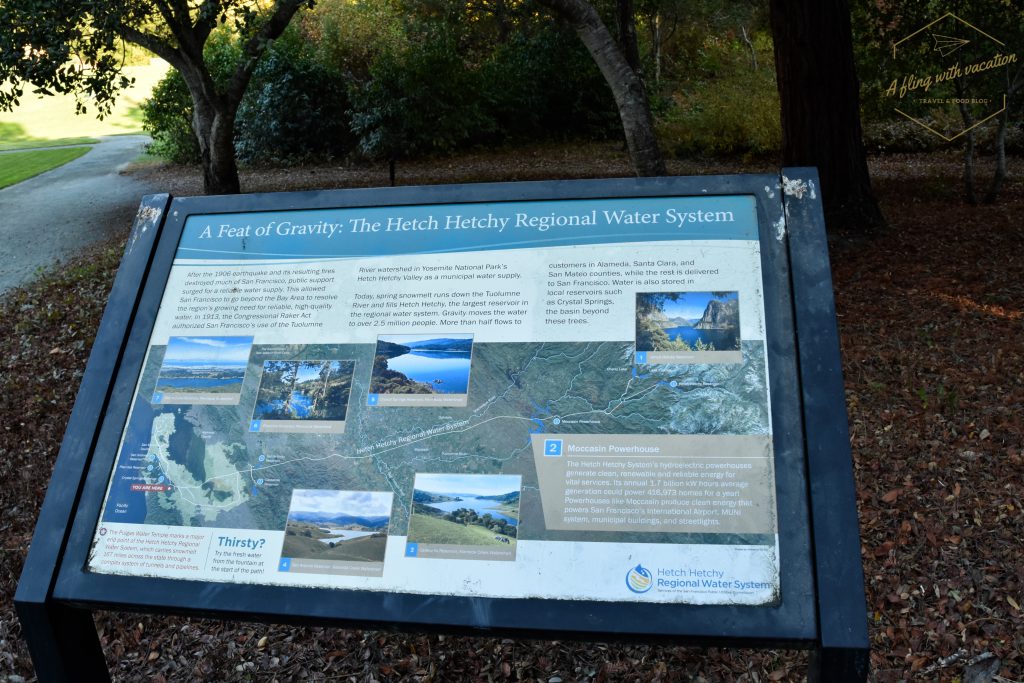 Operating hours and days for the temple:
Pulgas Water Temple and its parking is free and open to the public on weekdays, Monday through Friday, from 9:00 AM to 3:30 PM. It is closed on weekends except for permitted events. You could also obtain a permit for a private group event or wedding. For information on booking visit here.