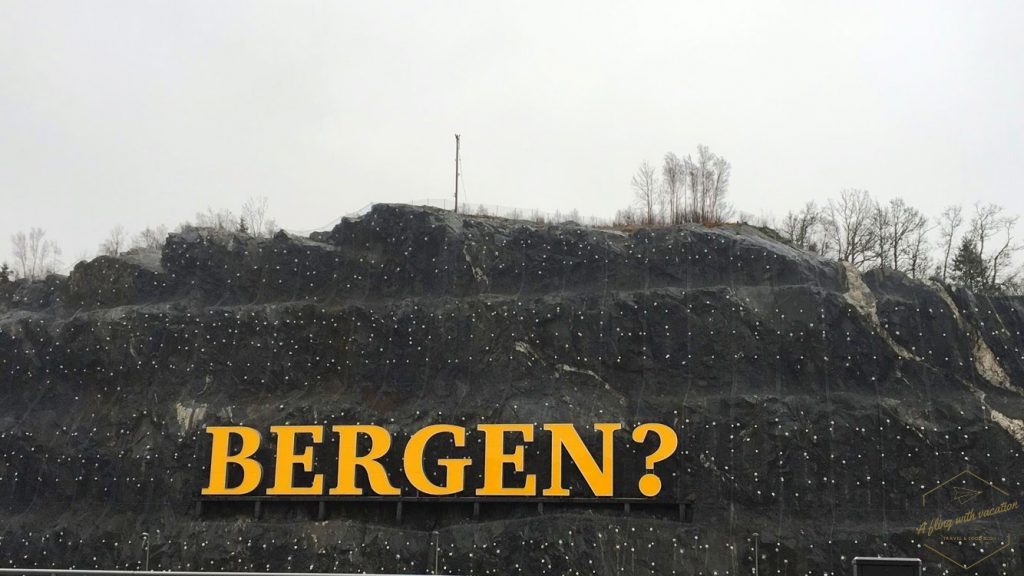 How to enjoy a short Stop Over at Bergen:
We were traveling from Flam after the Norway in a Nutshell tour and staying overnight in Bergen. The next morning was our flight to the much awaited Reykjavik, Iceland. We reached Bergen by Bus since the train got canceled from Voss. Easily accessible and once could reach by roads (buses or you could drive), train and fly in.
Bergen has a lot to offer but since, we were just staying over for less than 24 hours so we shortlisted and did whatever we wanted to do the most. There are so many more things to do and explore at Bergen but the few we chose are below.
Bergen's old town is situated around the Bergen Harbor with mountains around. While, one for the most authentic feels of any place one can experience is by wandering around the city, and Bergen offers that just right. To get the real feels of this city walking around the harbor is a must. Just wandering around the old city made my day lighten up after the travels around the most beautiful Fjords of Norway. Certainly, the beauty, architecture, colors and experience of the Nordics are just one of a kind.
A few things to know before you go!
Firstly, before jumping onto the details, some important information that you need to know before traveling to Bergen.
Currency:
Norwegian kroner (you can get them at the airport.) All the restaurants and hotels also accept cards, but carrying a few kroners would be advised.

Visa:
Visa for Schengen States. Check if you require a visa and incase if you do, apply for one with the required documentation. For all information to obtain a Schengen Visa check here.

Weather:
Usually ranging from -4 ° to 17 ° Celsius. During March, the weather was pleasant. Ranging around 2 ° -5 ° Celsius, with no sun, cloud-covered days and cold evenings.

My Travel Essentials list:
Sports shoes or comfortable boots for a lot of walking. Adapters and portable chargers, sunscreen, moisturizer the crazy cold winds make skin pretty dry, warm clothes, warm caps or ear muffs, lip gloss (a personal essential).

Timezone:
Norway uses the Central European Time (CET) from October to March, that is during winters. CET is 1 hour ahead of Coordinated Universal Time(UTC). But, from March to October that is in Summers starts the Daylight Savings Time (DST) As a result, time zone switches to Central European Summer Time (CEST) which is 2 hours ahead of Coordinated Universal Time (UTC).

Accommodation:
OPUS XVI: A luxury boutique hotel, the room a Superior Deluxe- spacious, modern and tasteful. Perfect for a comfortable and luxury stay. Located in the centre of the city, 5-10 minutes walk from the Bergen harbor/ Havn and UNESCO site of famous colorful houses of Bergen -The Bryggen houses. The market street and the Zipline at Mt. Ulriken are also quiet close.

Languages:
English, Norwegian.

Electricity:
Sockets used in Denmark are Type C and F. So carry your Adapters in case need be.
Top Things to do for a short-stop over in Bergen, Norway:
If you just have one day or a few hours to explore Bergen, at least cover the following:
Bryggen Houses: The famous UNESCO world heritage site, for which Bergen is popular is a must visit attraction. You can find them on almost all the Souvenirs for Bergen.
Mt. Ulriken for the view of the beautiful city from the top of the highest mountain in Bergen. Also here one can experience the Zipline which is a cable car ride from the mountain giving amazing view of the city.
Walk around the Bergen Havn/ harbor and explore the various local hangout joints to get the real feel of Bergen. This city is so busy yet so calm and has a very pleasant feel to it.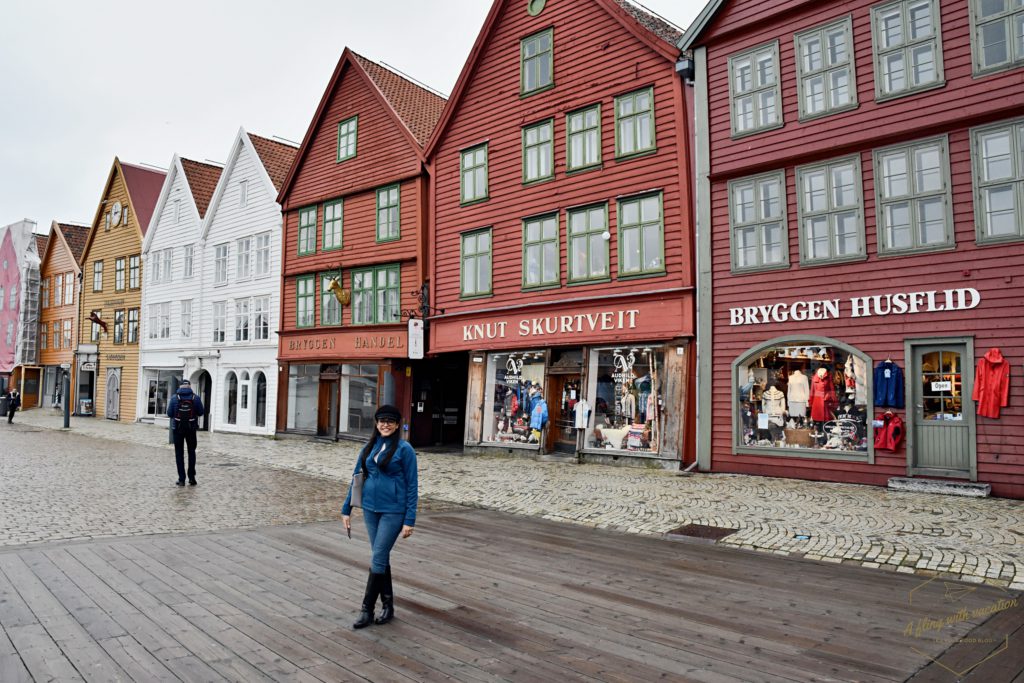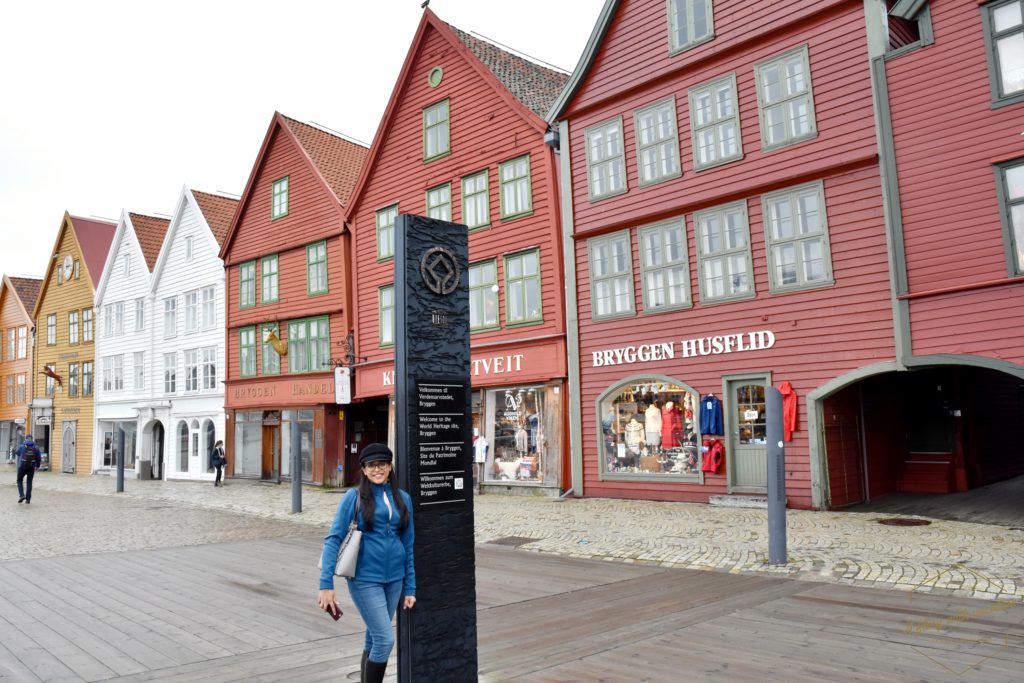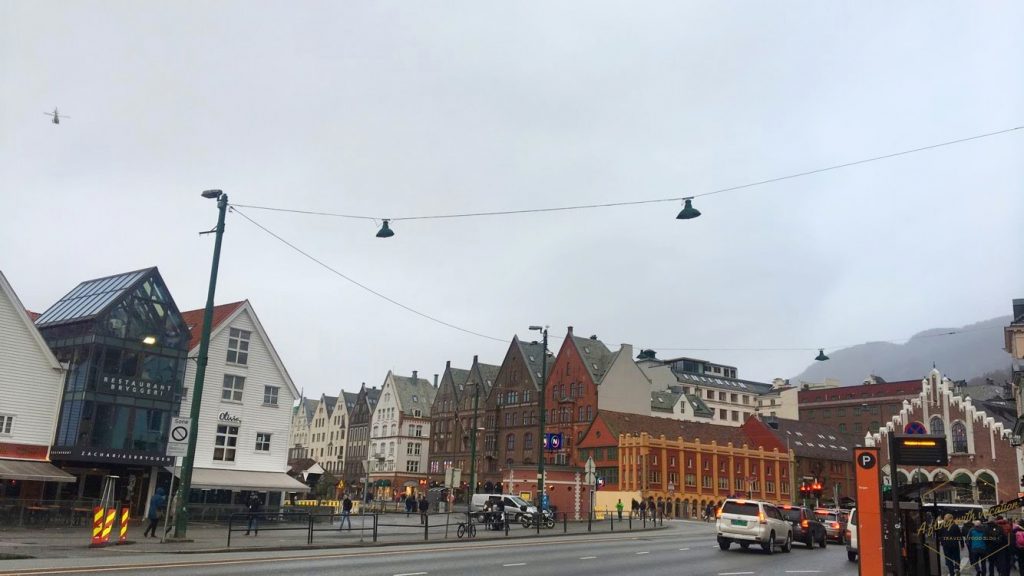 Places and things to eat:
Nama Sushi: a high end, fine dining restaurant and with a limited but vegetarian-friendly menu. We ordered a Vegetarian Sushi and Tempura and the food is Delicious!
Maharaja Restaurant: An Indian restaurant with amazing food. We had the Dal Makhni, Rice and garlic-naan. Honestly, the best Dal- Makhni in the whole of Europe out of all the Indian restaurants we tried. Personally, if you like Indian food or want to give it a try based on how amazing the Dal Makhini tasted here, I recommend you to try it out at least once.
Cloudberry dessert: We did want to try any delicacy with cloudberry. The cloudberry dessert is a famous dessert of Bergen and we went on from restaurants to restaurants to find some. But the season being an off season for cloud berries we couldn't try. So when you are traveling be sure to grab your hands on them as its a speciality here.
A Tip: After the iconic colorful Bryggen houses, go for a walk along streets to get real feel of this city. Explore the array of local hangout places and eating joints in the city. Also try to find the Cloudberry dessert which is a delicacy from Bergen.
Also to plan a DIY Norway in a Nutshell tour to save some $$$ see the complete Post here.