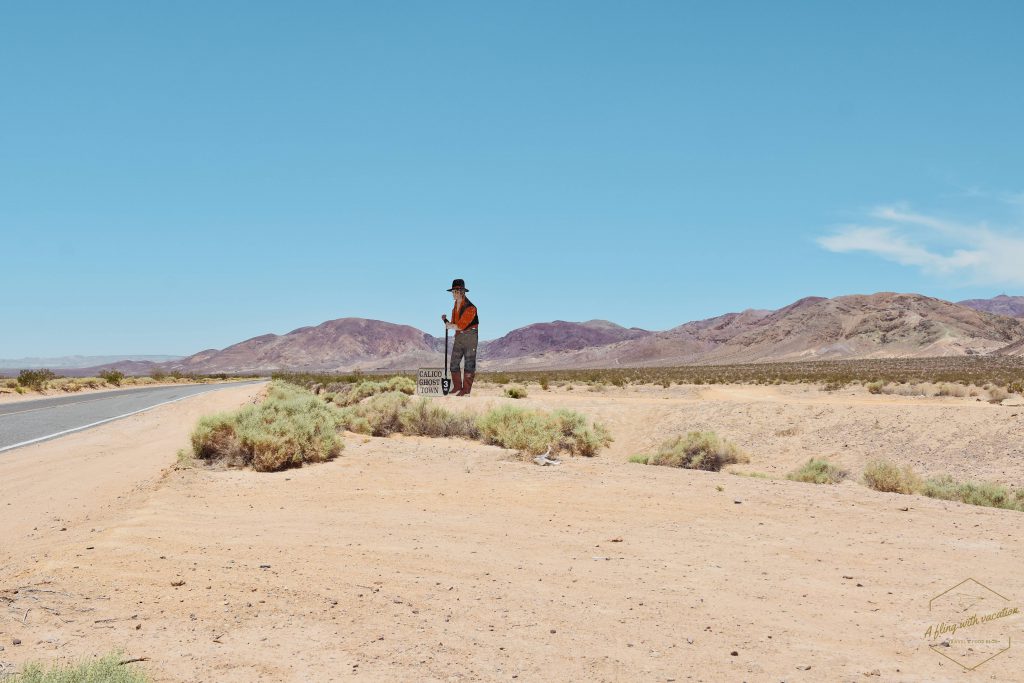 Calico Ghost Town is an Old mining town in San Bernardino County, California. And NO it's not a Ghost in a Hunted way kinda town! It's called the ghost town because it was abandoned and the building left empty when once it flourished to harness the silver mines around the 1880s. It received California Historical Landmark, and in 2005 was proclaimed as California's Silver Rush Ghost Town by the then Governor.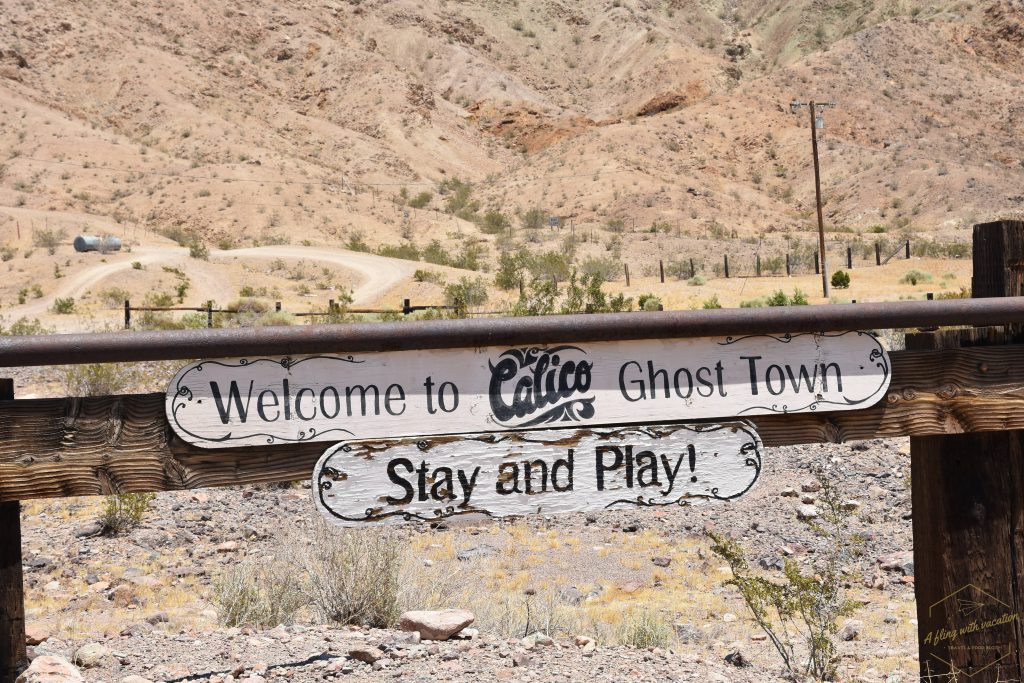 A cute little town offering many attractions and activities to choose from making this town a great family outing destination. As a result, making it a perfect day trip destination in California. Kids are really going to enjoy here with a different kind of fun activities. The town is open every day from 9-5 with entry tickets for adults costing around 8$ and for kids above 5 for $ 5. During the ghost tours, the pricing is 12$ for adults and $6 for children. They also offer some haunted spooky scary tours on some days of the year. to know more about it visit here.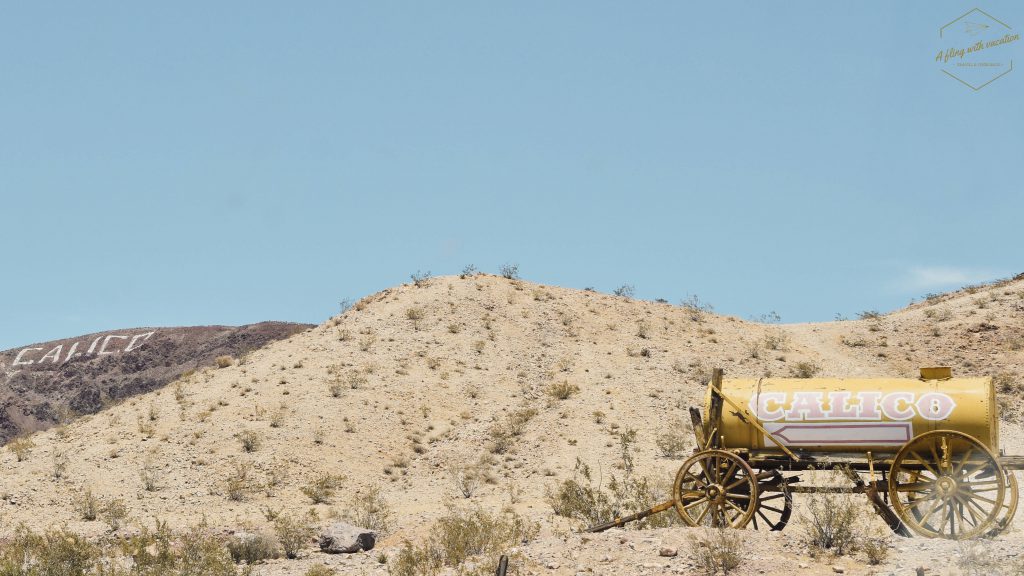 With the activities and attractions, it could take anywhere from 2-5 hours to enjoy the whole town. Usually not overcrowded, it offers a great day trip location. It offers many picturesque spots of the old town. The whole town offers a lot of activities preserving the feels of back in time. Not that they have not modernized, they do have Starbucks.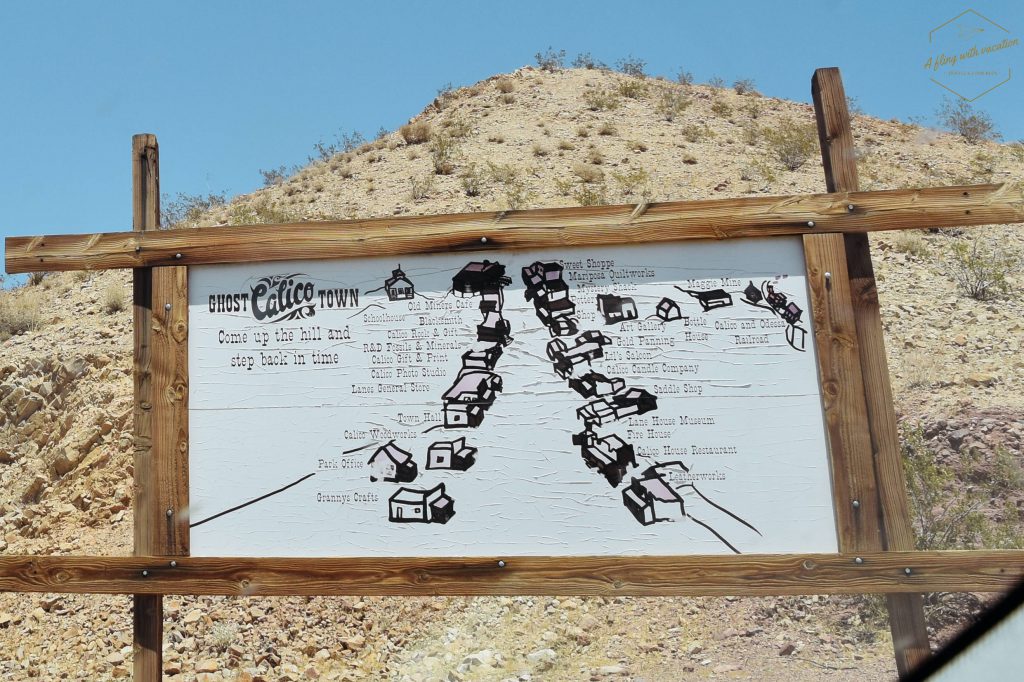 The following are the major attractions along with some tips and tricks for visiting the town.
Attractions and Activities to look out for:
1. Train tour of the mining town:
While here for a brief history and tour of the mining town join up the train tour of the town. The train ride is a 10-15 minute tour costing around 5$ takes you around the town with an audio guide about the history of how things used to be back in the day.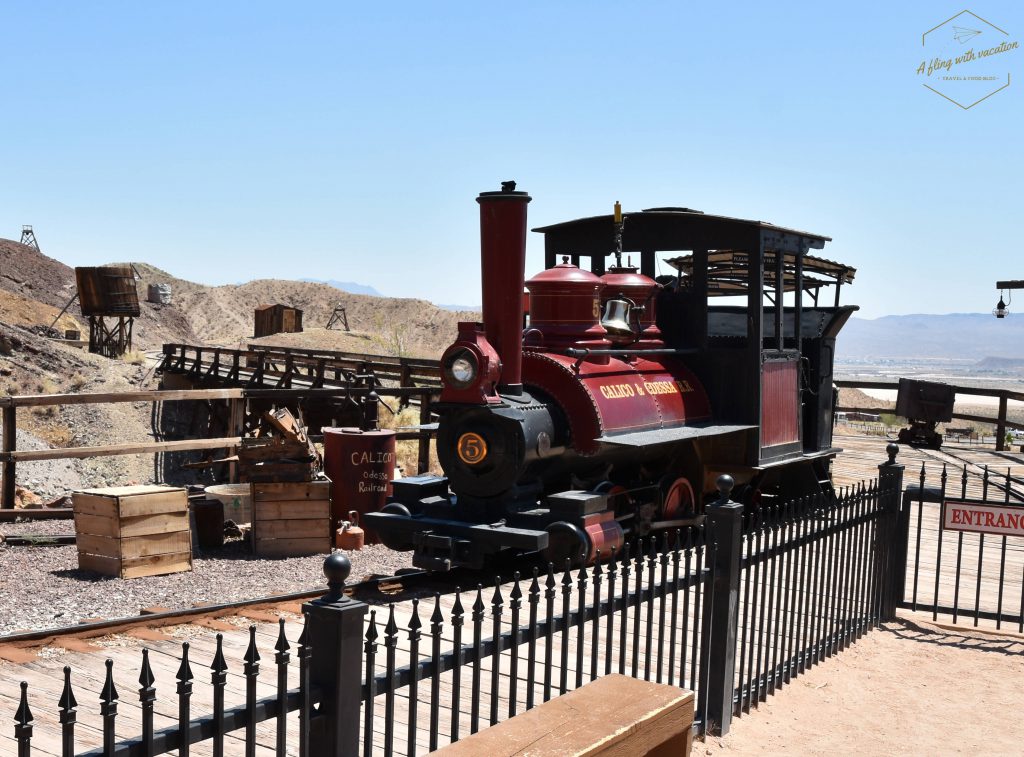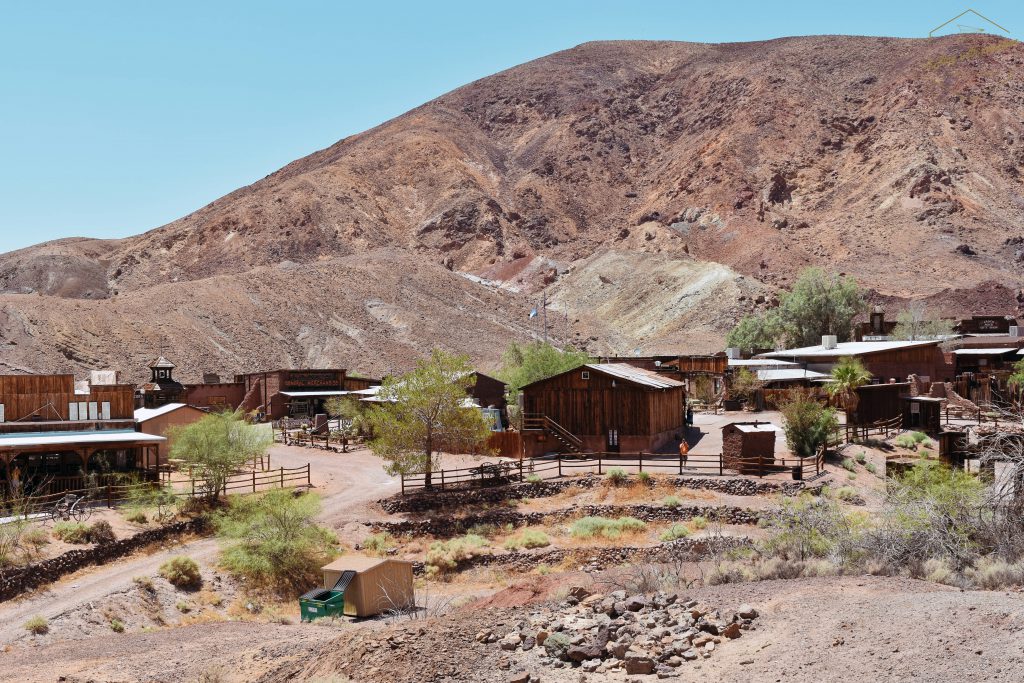 2. Bottle House
This house is all made up of bottles and makes an excellent spot for some pictures. When we visited it was closed inside. But, it did stand out from the rest of the places in the town.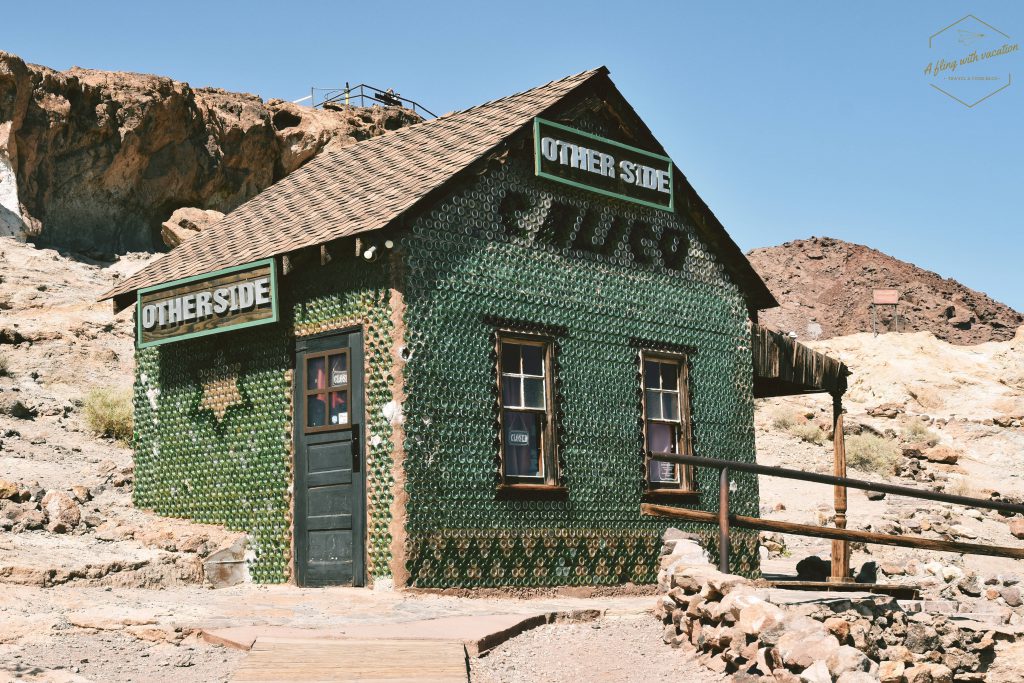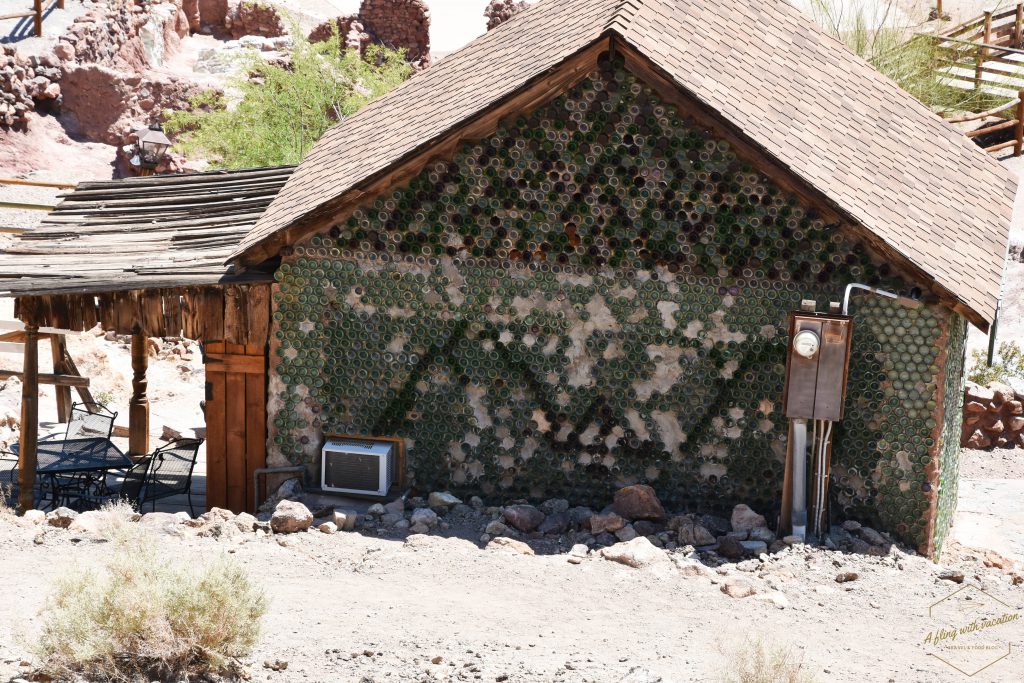 3. Maggie Mine
A place that gives the experience of how mining took place back in the day in the town is an epic place to visit. It was a working silver mine back in the 1880s but now offers tourists a safe place to experience how the mining process took place. Inside the cave on a self-guided tour, you can see how mining was like with displays of the rocks, equipment, and mannequins showcasing the whole process inside the cave. The fee for the maggie mine tour is around 3$ for an adult and 2$ for 6-11 years old. The mine cave is well lit, maintained and ventilated, so it doesn't leave one feeling claustrophobic or suffocated. When you exit the cave it leads to a great view of the whole town.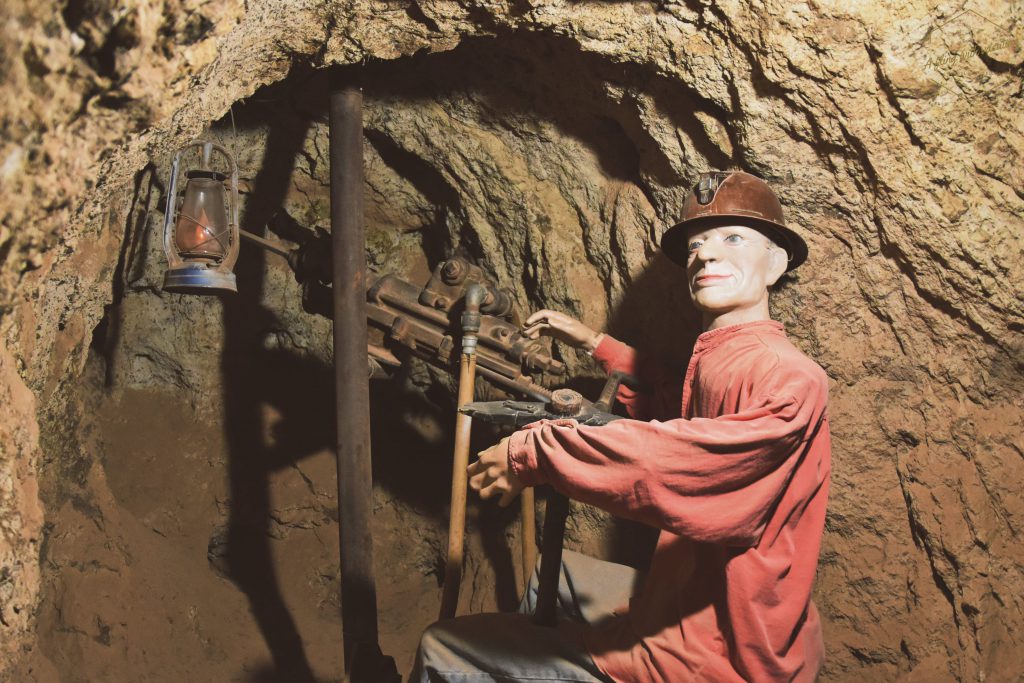 4. Views of the town
The town is an open area with little to no shade unless you are in one of the buildings. Also pretty hot usually, so do carry water, hats, and sunscreen. Also, when you exit from Maggie mine is a small hill where one can climb up easily for a view of the whole town.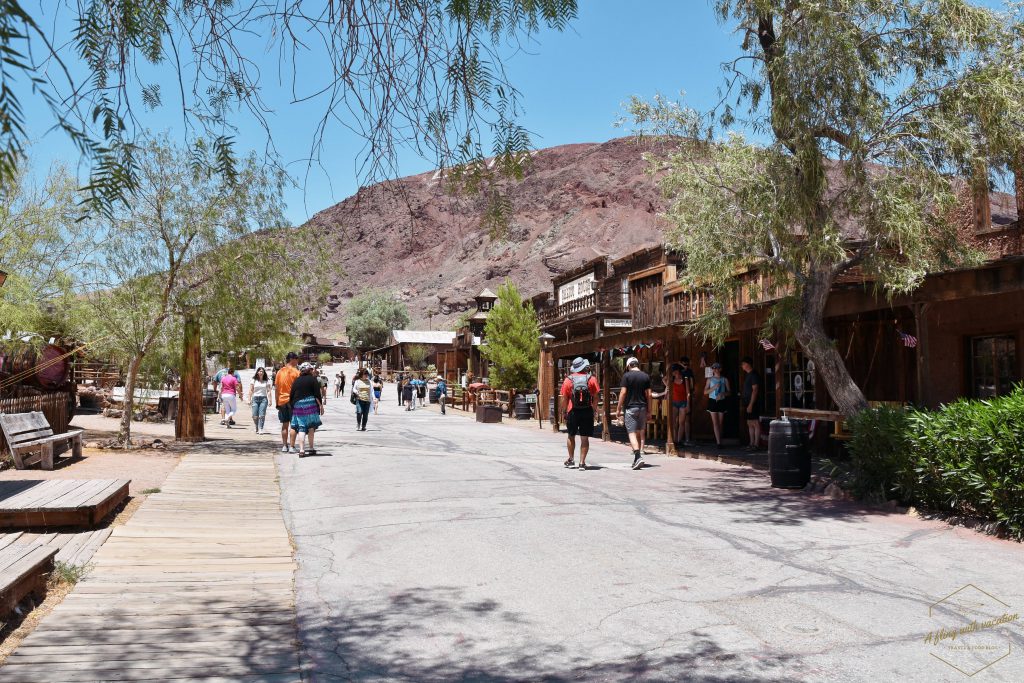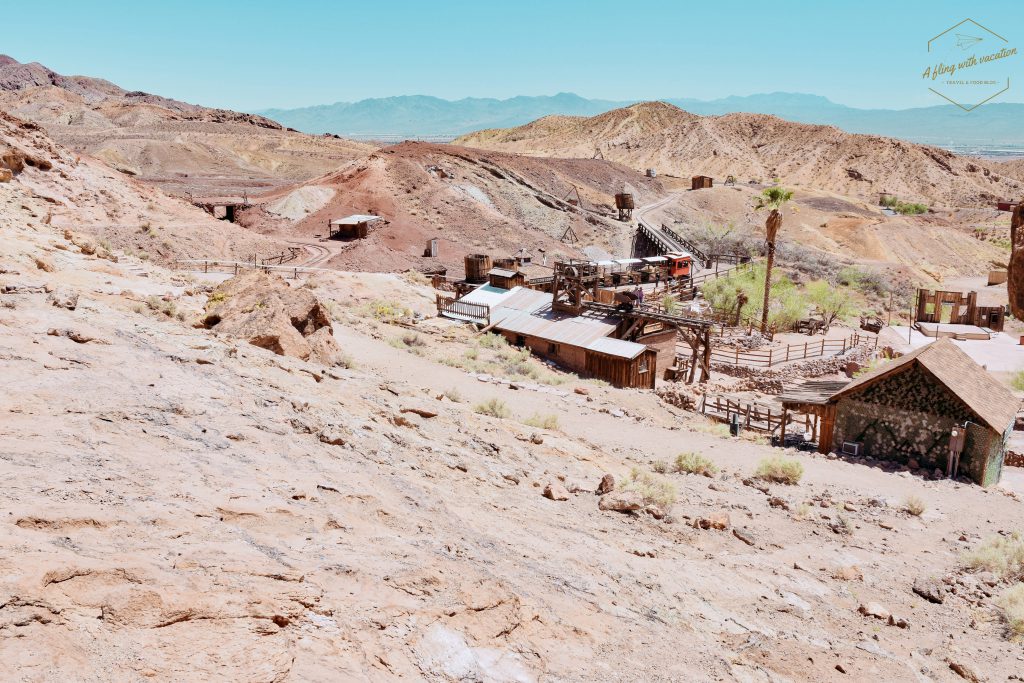 5. School House
Apart from the other places and buildings around the town one is this school-house. Standing by the mountains offering a great view.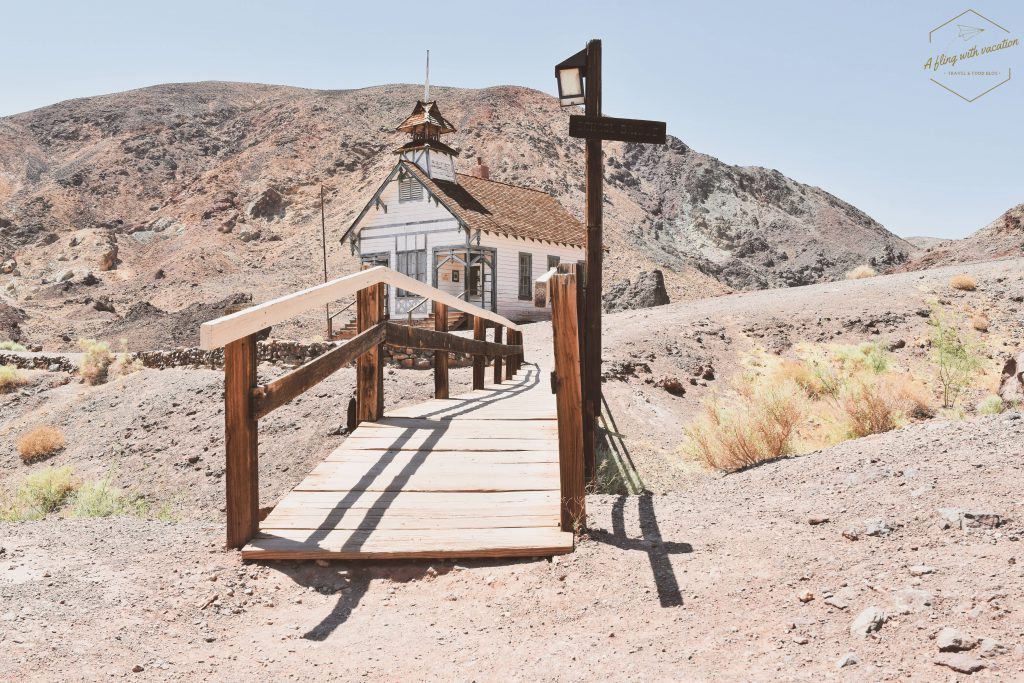 6. Dorseys Dog House
One of my favorite places in town. Yes! this Dog house has such unique and amazing things to offer for all pet owners. From dog tags, beers for dogs and a variety of dog food. So, this place is definitely a paradise for dog owners and dogs.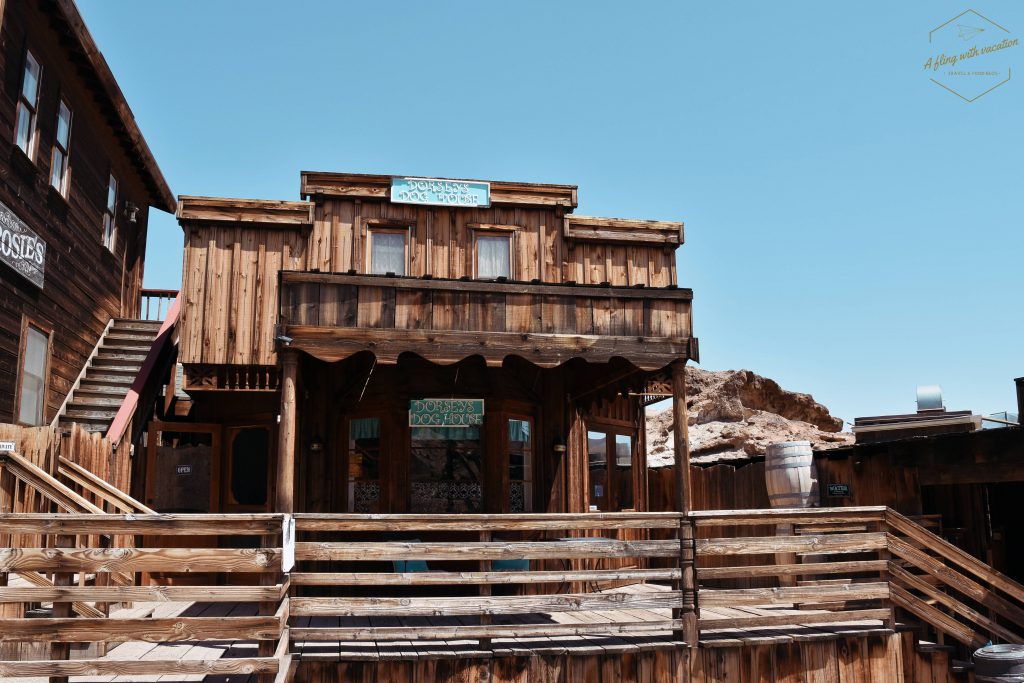 7. Gold Panning
Another one of the great activity spots in the town is the Gold panning Adventure. Get here to explore the process of panning gold from the deposits using a pan under the water. Panning is the process of extracting gold from the deposits of mine using a pan in a stream of water. And here you can have a unique hands-on experience of the process and as a memento take the panned gold along with you. Be careful if you take the glass vial for the gold as they are easily breakable, mine broke too! But, they are super cute if handled with care. The experience costs about 3$ for an adult and 2$ for 6-11 years old. Certainly, a must-try for all people of all ages!
8. Mystery House
A classic and fun shack that makes us question our logic. A guided walk around the house full of fun and confusing experiences. It takes about 15- 20 mins for the tour. The house has fun sights like water running in a tap without water. Broom standing by itself and place where you just can't stand straight. Certainly, a place to be visited by one and all.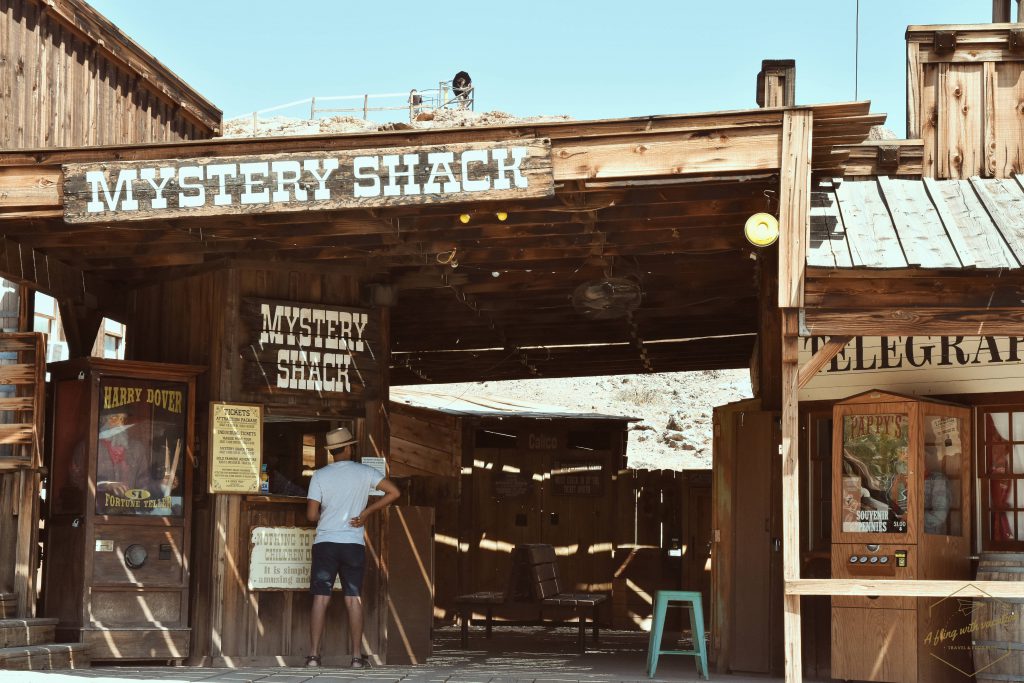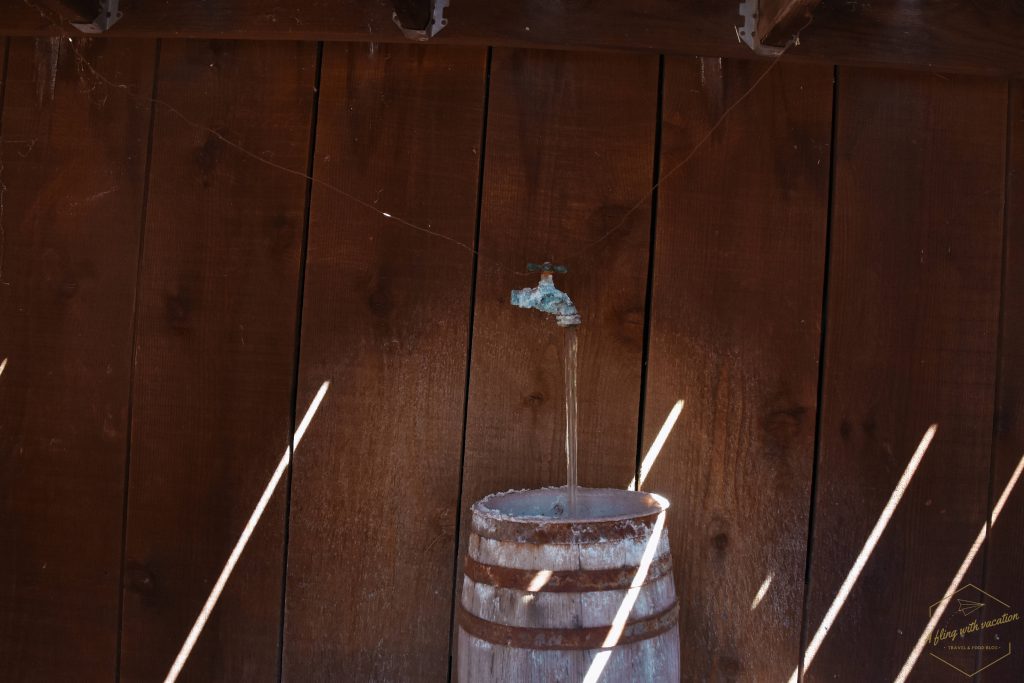 9. Souvenir and Gift shops:
And last but not least, the souvenir shops here at Calico have some very unique things to catch hold of. For example, one of the shops offers a variety of hand made and painted articles. We got the magnets and the chili-spoon holder from there. One of the shops has all wooden souvenirs where we got the wooden shot glass. Needless to say the dog tag from Dorseys Dog House for a friend's pet. And an amazing toothpick holder and wine bottle stopper. And the pouch contains the Gold panning souvenir.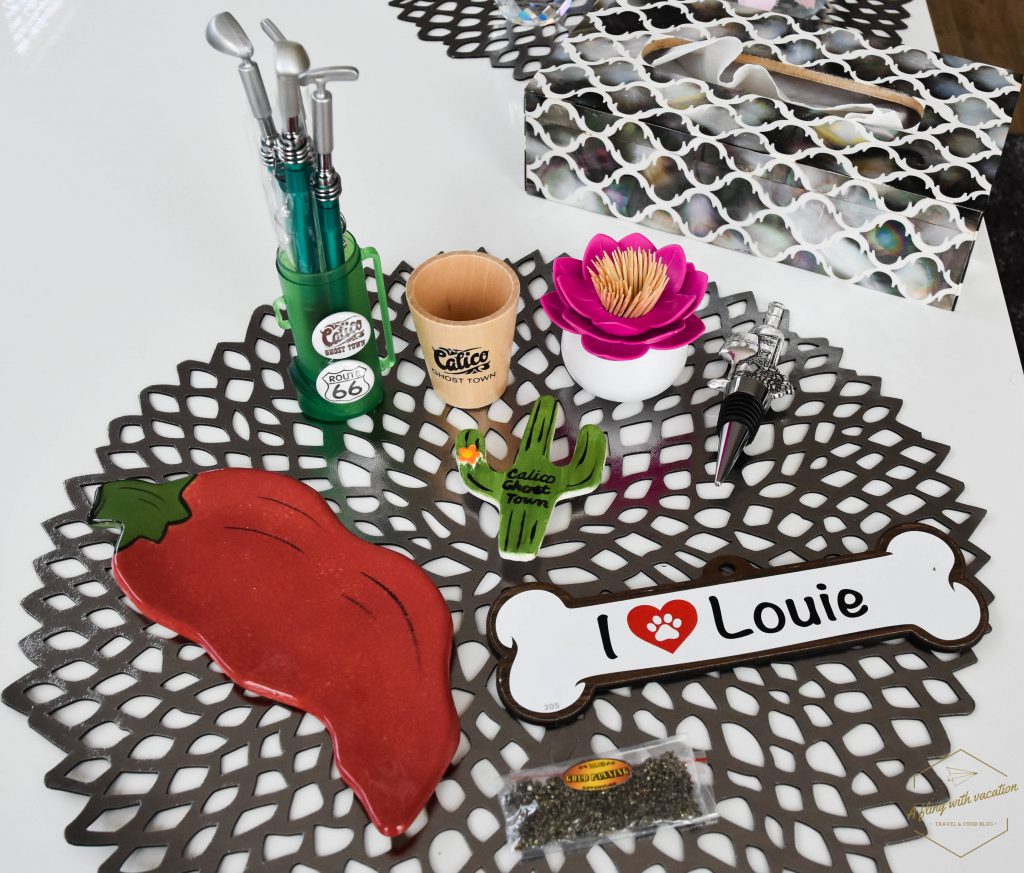 10. Restaurant
The town also has restaurants. And this one, in particular, has a different feel to it. wit Peanuts on all tables, and peanut shell around the whole restaurant. No, it wasn't dirty but the feel they wanted to give to the restaurant.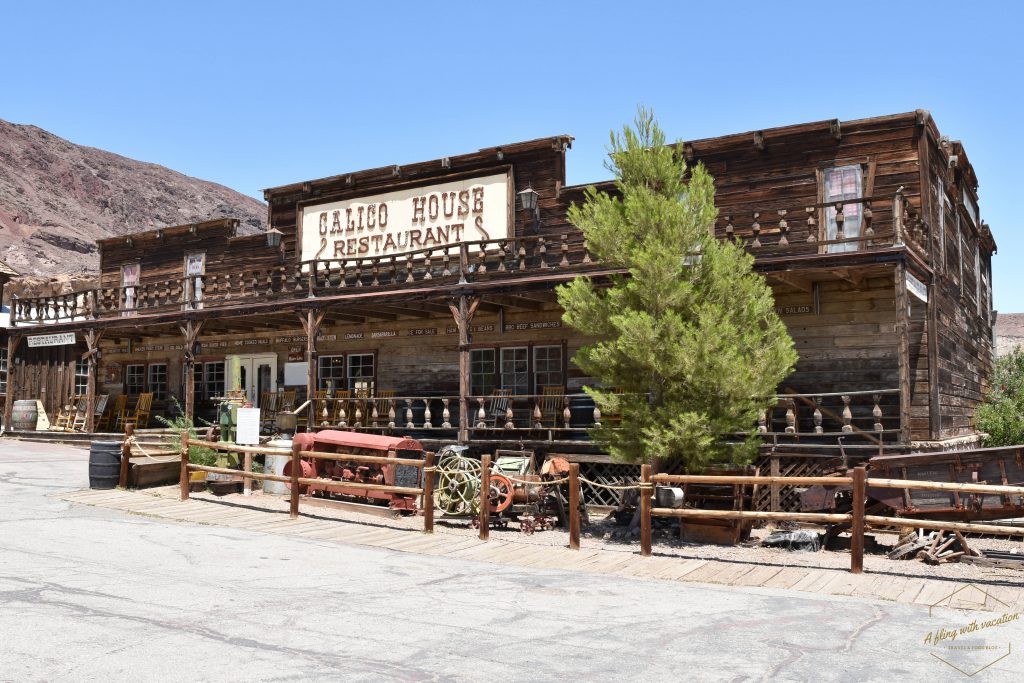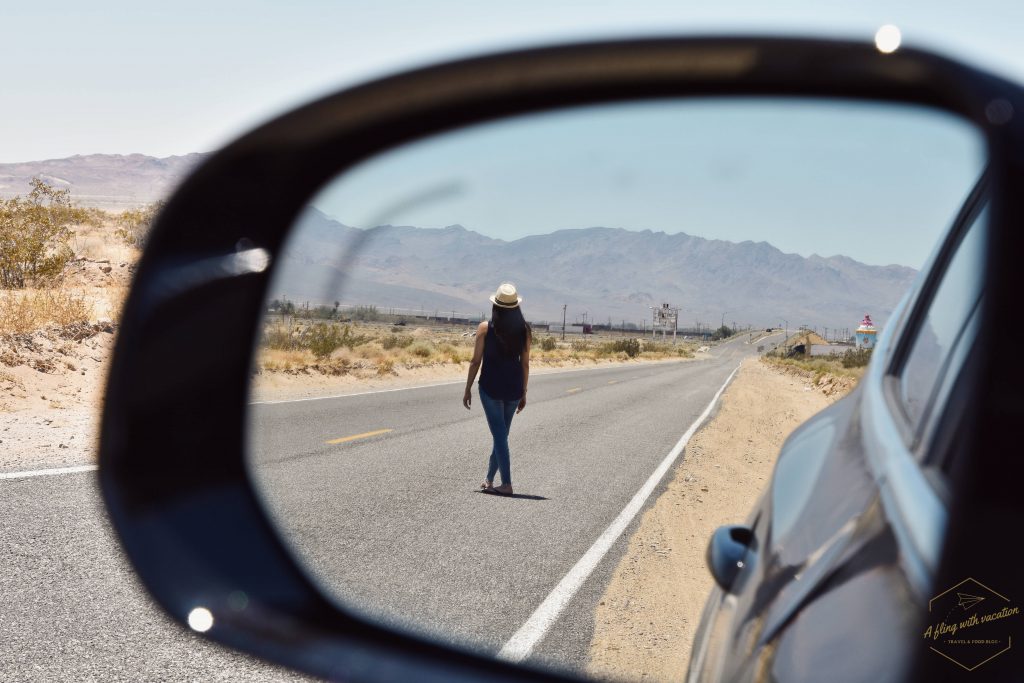 Essential Tips & Tricks:
While planning a visit to the Calico ghost town, do look out for the weather conditions, since it is an open town. Usually, it's hot and dry out there so come prepared with sunscreen, hats/ caps, and water to keep you hydrated.
Also while planning to buy the tickets for activities and attractions, they have a deal if you are doing the Maggie mine, Gold Panning and Mystery house. So individually if you buy the tickets at each attraction it will cost you $3 for 11 and over, $2 for 5-10 years old and free for 4 and under. Making a total of $9 for adults for the 3 attractions and 6 for kids. But if you go with the package deal for all three attractions one round at each attraction costs $8 for adults and $5 for kids respectively. Although the Calico Odessa rail prices are not a part of the package deals. That separately costs around $5 for 11 and above and 2.5 for kids between 5-10 and free for kids 4 and under.
They also do organize some events around the year like the spooky scary ghost or fear town event. to know more about that visit the site below.
I hope this helps you to know about this wonderful place. For any more information visit their official site here.
Things to do near Calico Ghost Town:
While planning to explore the amazing Calico ghost town, you can also visit the other off-beat stuff around.
Elmar's Bottle Ranch: A Unique pitstop featuring many tree-shaped sculptures made from glass bottles & vintage items. Located at 24266 National Trails Hwy, Oro Grande, CA 92368 about 37 miles away from Calico Ghost town.
World's tallest thermometer: About 55 miles away is the worlds tallest thermometer located at 72157 Baker Blvd, Baker, CA 92309. For more information visit here.